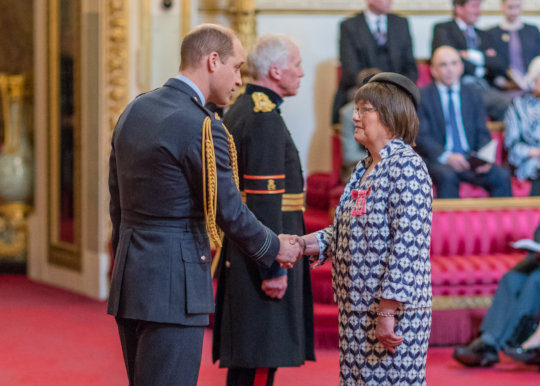 I write you this report surrounded by gifts, clothes and parcels to pack in my suitcases to take to Uganda tomorrow. Our trips seem to come round so quickly and I am so excited to be going back. However, my excitement is laced with trepidation as news from our villages is not too good. The weather is not behaving and there is drought. It should have started raining at the beginning of March, but not a drop has fallen. I have heard that the swamps are so dry that they are burning and that cows are dying.
For us and our projects, this is bad news. The farmers have either planted seeds that will not grow, or haven't planted seeds and the harvest will be very late. Either way, it means that the people will go longer without food.
This is where our porridge is vital and your support so appreciated. In this extended dry season and drought, without our porridge many children will not eat at all during the day. It also means that the number of children who need porridge is increasing daily and we are trying our best to feed as many children as possible.
We will have a much clearer idea of the situation on the ground when we see it with our own eyes and will update you.
In other news, which is rather exciting and you might already be aware. I was honoured to be recognised in the Queen's 2019 New Year Honours List by being awarded an MBE for services to victims of war in northern Uganda. If you are unfamiliar with the Honour System, you can find out more in this link to Queen's Honours. It is a massive honour and I am still a bit numb. Last Tuesday, we went to Buckingham Palace where Prince William presented me with my medal. It was the most unbelievable day.
This MBE is for the people of northern Uganda. Every time I go, they tell me to be their voice in the world and share their stories because otherwise they have no voice. I feel that this goes a little way to the world hearing their voices and listening to them. To receive this award has strengthened my resolve to make sure that they are not forgotten and also made me realise how many thousands, if not millions, of people there are in the world who have no voice.
Your support, not only provides children with a cup of porridge but hugely contributes to giving them a better future. A future where they will have a voice, because they will have had an education. We cannot thank you enough for your kindness and generosity.
Now, back to those suitcases...
With love, gratitude and all best wishes.
Alison
Links: