OBLF was born on 2nd July, 2010. Every year, end-July – beginning August, OBLF celebrates its Annual Day, when our Trustees, our management, our rural children and their teachers – our rural Coordinators – come together to enjoy, to encourage, to applaud, to celebrate merit, to show off their language skills and for a day of fun and bonhomie.
That is also the day we give prizes to our merit children. This year too we gave cash prizes of Rs.2,500/- to the 1st ranked, Rs.1,500/- to the 2nd and Rs.1,000/- to the 3rd ranked Senior level children. The 1st ranked children of the Middle level got Rs.1,000/- each. Other merit children were later given interesting books by the Coordinators
It was a fun-filled day of Prize giving, and as usual our children proudly showed off their English language skills by putting up a wonderful array of songs, rhymes and funny skits, amidst the mooing of cows nearby.
Our rural ladies too entertained the guests by singing a song.
We had earlier sent YouTube links of the same. For those who missed it, here are a few links. We do hope you will spare a few minutes of your time to view them.
The show ended with a simple lunch for our kids and all else present.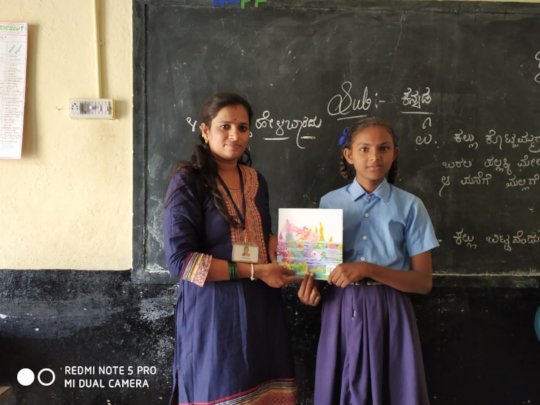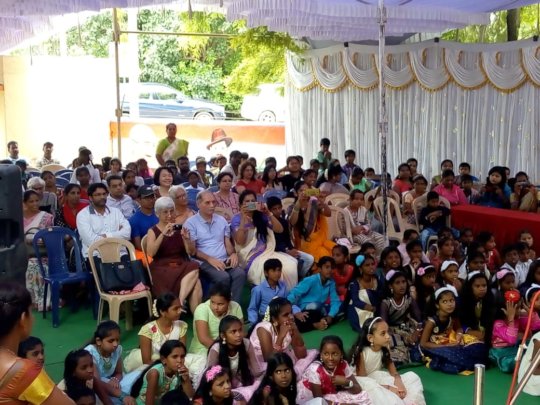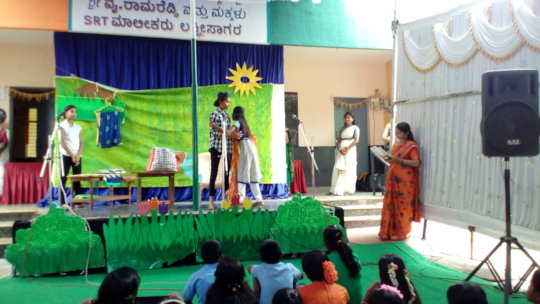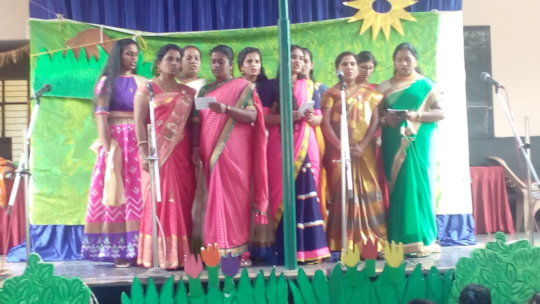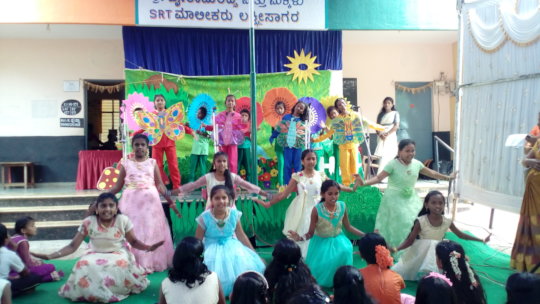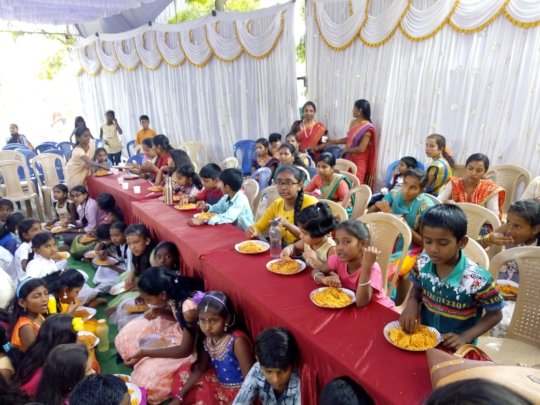 Links: