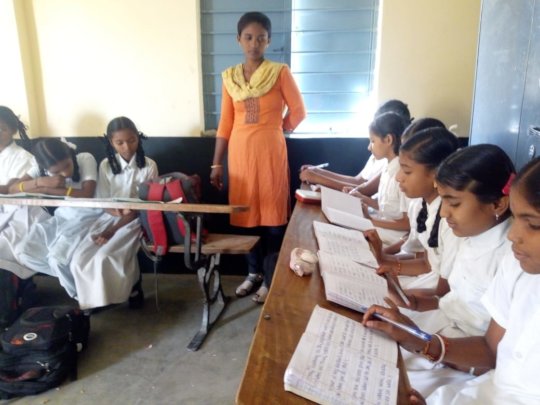 Time & Tide wait for no man! And in today's fast paced digital world, this is truer than ever. We at OBLF, while maintaining stability of pedagogy, also believe that evolution is a slow but sure process, which needs to be embraced to maintain and upgrade the quality of our program.
Our normal classes therefore, are going ahead, bracing for our year-end Assessments at the month end. But we are anything but complacent. Even though year on year our Assessment Analysis shows a great impact of our intervention, we think we are now in a place where we can improve upon our own performance. Consequently, last month, the Board of Trustees has formed an Advisory Board, comprising 2 members, a couple with loads of experience in English language pedagogy.
Dr. Rajeevan Karal has been an English Language Teacher, Teacher Trainer and Master Trainer for over 45 years. For nearly two decades he was a member of the Faculty at the English and Foreign Languages University, Hyderabad. Later he moved to the Publishing industry to set up the Publishing Division for Cambridge University Press, India and retired as the Senior Vice-President of the Press in 2012. Since then he has been an independent English Language Consultant offering consultancy services to different publishers and is actively engaged in training teachers and developing content for teaching-learning purposes. He has authored many course books for teaching English to learners at school and university level. His major areas of interest include training, content development, curriculum development and self-directed learning.
Ms. Geetha Rajeevan has been an English Language Teacher and Teacher Trainer for nearly 40 years. In the latter part of her career, she was the Head of one of the premier International Schools in Hyderabad for 15 years and retired in 2016. During those years, she was actively engaged in introducing innovative practices in teaching and teacher development. Her areas of interest include activity-based learning and classroom innovation.
Both of them have already started the process of reviewing our curriculum / syllabus / Assessment process, and will help us to bring it all to better standards.