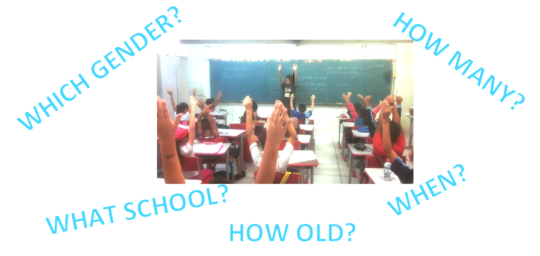 As many of you will know, this is one of our most successful programmes that has been running for many years and when we last did an evaluation with the children and their teachers, we found out how important it has been to them all. However, it is very important for us not to rest on our laurels so alongside the planning we are currently doing for the activities which will start up in July we are busy on other things.
This year we shall be introducing a new online monitoring system which will mean that the young people who deliver the story telling and puppet theatre sessions in the schools will be able to use their cellphones to report on each session they deliver in realtime. In this way we hope to lighten the reporting burden for them and also produce high quality data to use in performance indicators. It will also help the project coordinator to track all of the work being done and to adjust delivery if necessary on a weekly basis.
We are very grateful for the donations that you give us and feel responsible to be able to show how effectively we are investing the money and this year we shall be taking a big step forward to achieving this.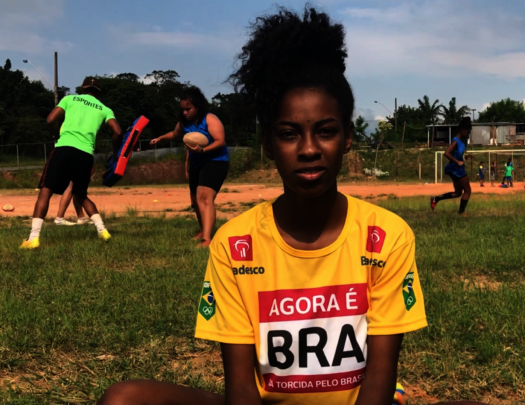 The year always starts slowly in Brazil as being in the Southern Hemisphere, January is the middle of the summer holidays. School started up again during the month of February and children and young people started coming back to playing rugby.
This year it is the girls leading the way with a solid group training on Monday and Wendesday afternoons. It is very important to their lives, as Simone says that since starting rugby, "my life has changed completely, the way I behave now is totally different from before... Before I used to be very timid and was afraid of expressing my opinions. Today I don't listen to people who say I shouldn't play football or principally rugby, today I follow my own beliefs."
Our coaches also went into a local middle school and gave taster sessions to over 500 students during their regular PE classes. It was wonderful that we had an immedite effect with 15 new 11 and 12 year olds appearing to start training the following Monday and best of all, 9 of them were girls!
With your support, we can make ever more impact in the lives of children and young people in our community and especially developing greater gender equality.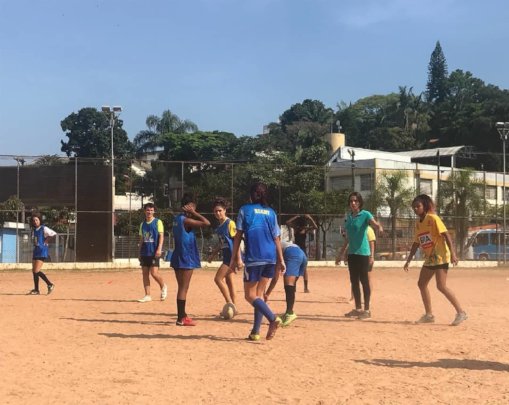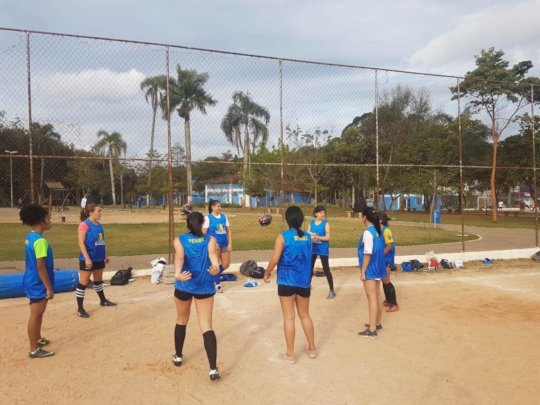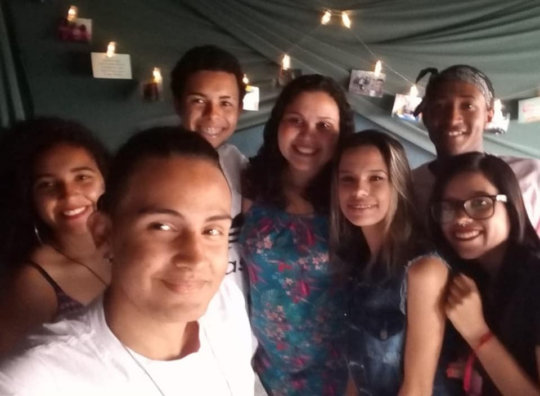 We have completed another annual cycle of our project improving the education of elementary school children from our community of Eldorado in Diadema and whilst what is very obvious and visible is the benefit received by all of the children watching the puppet theatre and having story telling sessions, the people who are less visible are the young people who actually deliver the project.
With the year coming to its end, it is time to say goodbye to an incedibly dedicated group of 8 teenagers both male and female who have dedicated themselves so much to the project and as you can see in the photo also formed a really tightknit group. Ryan, Higor, Janaina, Anna Julia, Jessica, Adenilson, Jennifer and Lucas are all young people who are ready to go out into the world and take further steps towards achieving their dreams.
Through the project they have all had the exeprience of having a first job and receiving an enourmous amount of training. They have all exercised leadership, responsibiloity, time keeping, learnt how to present themselves in the work place (state schools). But one of the most important things for the community is that they have all become very important role models for the young children with whom they have worked over the year because they are young men and women from the same community who the children see at the supermarket and on the street and can mirror themselves in. We are immensely proud of this group and look forward to recruiting a new group to work on the project in 2019.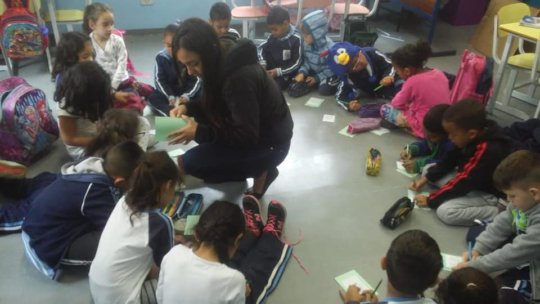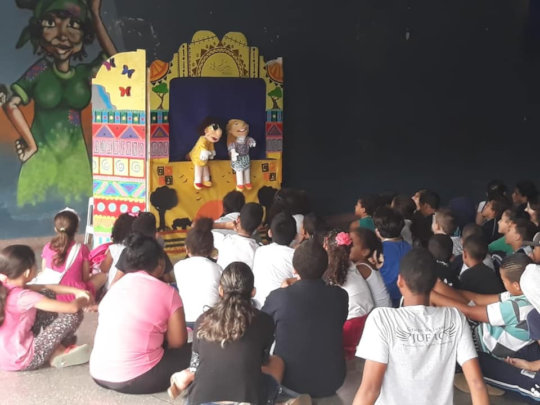 WARNING: Javascript is currently disabled or is not available in your browser. GlobalGiving makes extensive use of Javascript and will not function properly with Javascript disabled.
Please enable Javascript
and refresh this page.