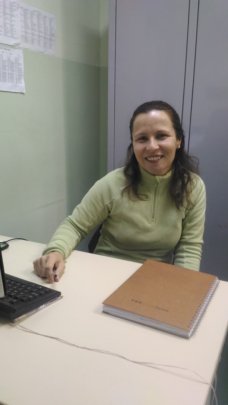 This month we interviewed the pedagogical coordinator, Raquel, from one of our partner schools - EMEB Professora Hercília Alves da SIlva Ribeiro - which has 600 students with whom we work and now I shall share her words with you.
"The way the project incentivises reading has caused a great impact in the school, not only on the children who wait anxiously for their sessions, but also on the teachers who are encouraged by the project to turn their lessons much more varied and interesting for the children. The children come up to the administrative office at school asking when they will be having their next contact with the project. We missed having such a serious and important project in our school because it has increased the students'interest in their education and has broadened their development in the classes; once we were supposed to be having planning week (when the children stay home from school) at the same time as the project was going to come to us, so we took a decision and changed our planning week in order that the children didn't lose out on the project."
I hope that all of you who are supporting us to deliver this project are as excited as we are to hear these kinds of information from the schools. It is things like this combined with knowing that there are people from around the world who are engaged and supporting us which gives us the energy to continue working even inn the middle of what are very difficult times in Brazil.
If you haven'y already dones so, please share our project with your friends!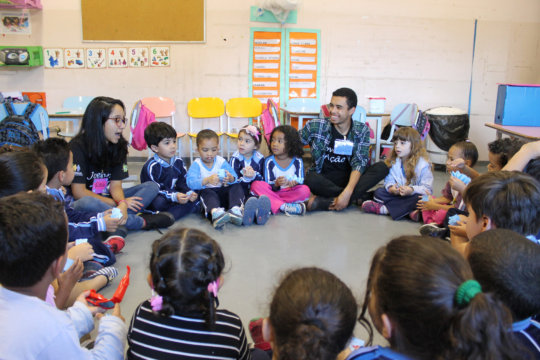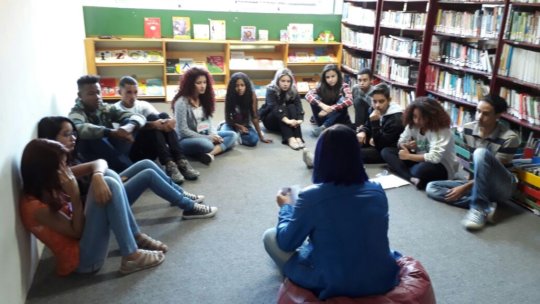 We have been having a really special couple of weeks as a call to participate in the project's selection process brought in far more teenagers than we could imagine. Although maybe we shouldn't be surprised as Higor Soares who worked in the project last year says "being a reading mediator was one of the best experiences I have had. It was unbelievable to arrive at the schools and to see the children all excited, whispering to each other 'today ACER is here, today ACER is here'. As all the teenagers in the community go to one of four schools, it is easy to see how word of mouth brings the candidates in.
As one of the candidates, Oseias tells us, "I want to be a mediator because this project is and opportunity for me to mature and will also be my first job" and goes on to say "the prime focus is on the children... it will certainly help them grow as many of them have lots of problems."
After a rigorous selcetion process we now have a group of 20 teenagers who are all local High School students and will dedicate 20 hours a week to being trained and delivering the project to 5,200 local elementary school children. As you can see from Oseias' statement for the teenagers this is an opportunity to get their first proper job and contribute to their households as well as contributing to their own development.
Stephanie, one of the teenagers, is really focussed on the training she is undergoing so that when she starts delivering the project in schools next week, she will be able to "encourage the children to read, which is most important, but also to help them participate because then the children will want to go to school more to learn in a fun way instead of missing school and hanging on the streets where terrible things happen."
We at ACER are all looking forward to next week when the project starts up in the schools.
Thank you all for your support.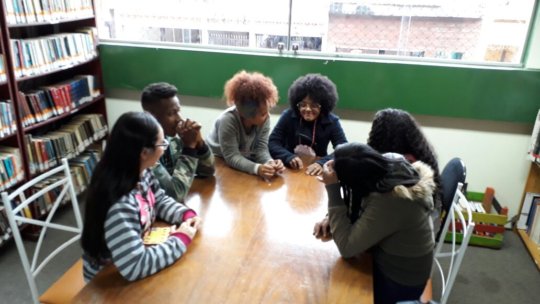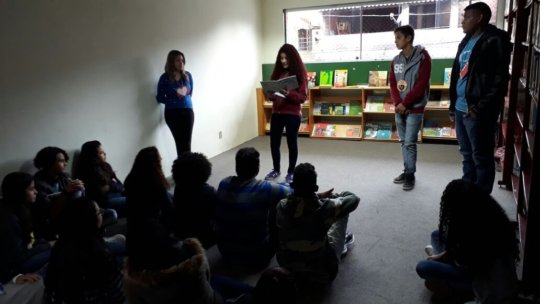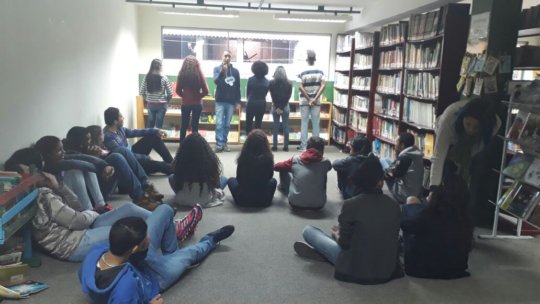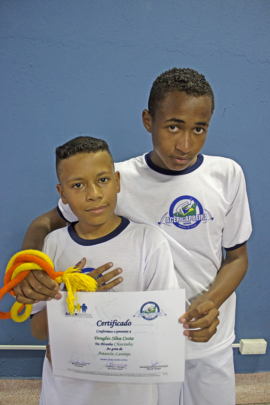 Dear Friends,
We are still in our start up phase of this year's project to improve the quality of education for thousands of children from our neighbourhood and in the meatime, I would very much like to share some of our organization's core values and beliefs that are illustrated through three photographs:
We seek to support every child to recognize and achieve their potential through support from staff and especially through their peers: the photo is called Pride.
We look at each individual as a complete human being, regardless of race, gender, age....: the photo is called Concentration.
We believe that all transformation is achieved through the creation of emotional bond that will be present throught peoples' lives even long after they cease to frequent our activities: the photo is called Remembering.
Please share our campiagn with your friends so that we can continue to bring these actions and qualities to others i our community.
Jonathan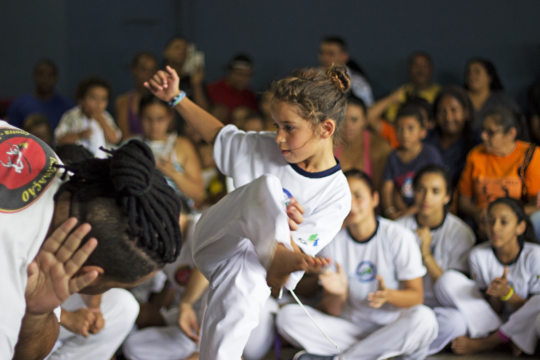 WARNING: Javascript is currently disabled or is not available in your browser. GlobalGiving makes extensive use of Javascript and will not function properly with Javascript disabled.
Please enable Javascript
and refresh this page.