The year is coming to an end and it is an opportunity to look back at all the achievements we have made with our new rugby programme in a community which had never previously heard of the sport.
As you will have seen from our previous report, we are starting from a very basic level and it has been fantastic for us to receive support from new partners: the Band Saracens Club mothers did their campaign for donations of boots and in December a group of our children went of to their year end celebration where they had a great time and also received a donation of over 40 pairs of boots.
Very important for the safety of our players is that they should be fitted with mouthguards which are an investment far beyond any local family budget so it has been marvellous to have the support of British company Guardian Pro Mouthguards which is giving professional player quality individually fitted mouthguards to all of our players.
Last, I would like to make special mention of our young women - we have fifteen Under 17s training and playing regularly and are helping us to break down gender stereotypes within the community as well as being able to build up their own self confidence and discuss things that happen in their day to day lives like suffering inappropriate sexual advances from bosses in the work place. We were also able to take them to an event promoted by the British Council in São Paulo where they met and listened to inspirtional young women leaders in their fields from different parts of Brazil.
We are very happy with the start we have made and are looking forward to the coming year and building on these strong foundations.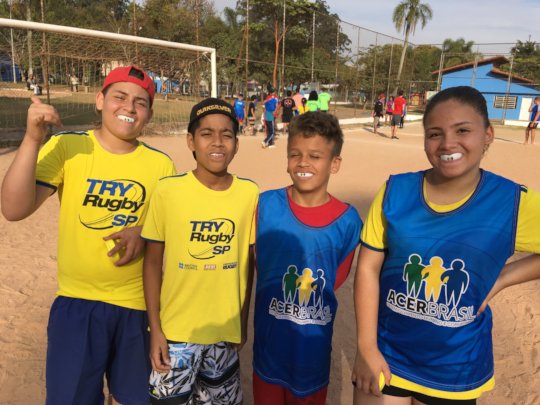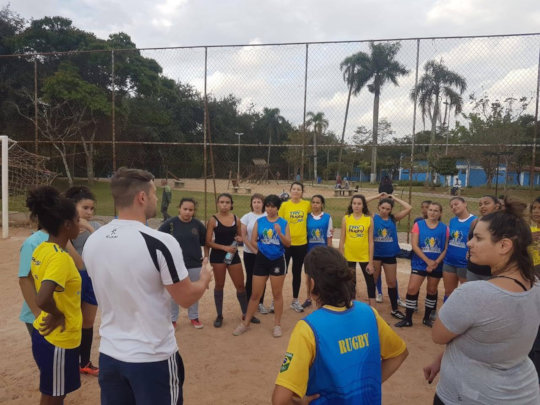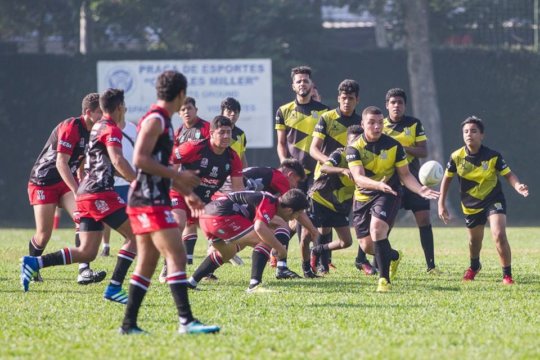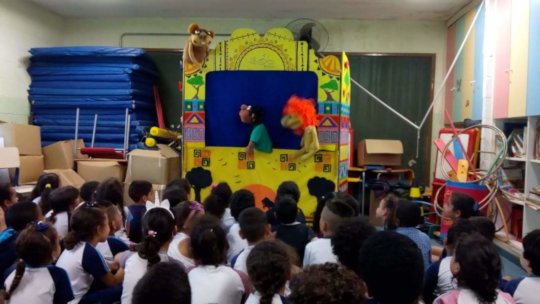 Working in the social sphere in a disadvantaged community, we are aware of the significant impact we have on the lives of the children we work with but it is when we receive qualified visitors who work in education elsewhere that we can get a true measure of how well we are doing.
In September we received a state school teacher from the city of York in Northeastern England who spent a week on a job shadow, to understand the ways in which we work with children and young people and use this to inform the way she works with children at her school. Miriam teaches at a school for children aged between 11 and 15 many of whom come from challenged backgrounds and who also have different levels of academic achievement.
Here is what Miriam had to say "I really liked the idea and concept of the reading program. I really liked the fact that it was peer teaching mentoring and that it was driven by the older students. The project was great with the actual reading to and with students and then the idea of having a puppet play to work on the imagination of the younger students. I really feel that this concept can work at Vale of York and the local Primary schools. Having talked to the literacy coordinator at school she also liked the idea. We are thinking of setting it up within the leadership award scheme or the volunteering scheme within the Duke of Edinburgh award. Other ways would be to use y11mentors (15 year olds) to work with literacy week y7 (11-12year olds) students."
We are daily inspired by the work that we do and it is uplifting that others are also being inspired by it to change the way they work as well.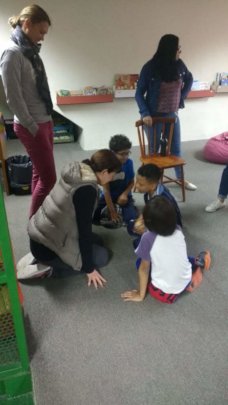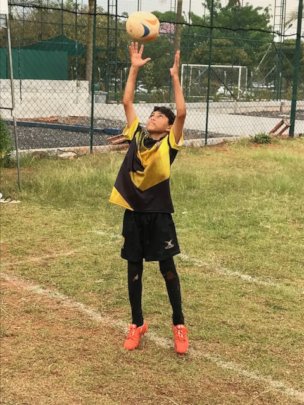 Our rugby programme has got off to a great start and we are already seeing some of our aims being achieved and even though the children face great barriers to fully participate, this does not get them down. When I asked Henrique why he was training rugby he told me "it's fun and a good sport and there are different things (I do)".
This weekend he and 15 other boys and girls between 10 and 13 years old took part in a rugby festival held in a very smart area of the city with dozens of children from ten other teams. One of the aims of our programme is to mix social classes and this really happened during the festival as in many games, teams were mixed together and looking at the photos, you would never guess that the players had very different daily lives. They played together, on field and offit and also went off in different groups playing and chatting when they were not on the field - all just being children.
After all the matches, all the children lined up proudly to receive their medals and then went to change and something which for us is normal caught the attention of some of the mothers of the club that hosted the festival. About half of our team members returned the boots they were using to the coach (they train with us without proper footwear and so to be able to take part in festivals like this, we lend them proper boots); I was asked what this was about and when I explained, the mothers immediately said that they would do a campaign to get donated boots so that all the children who train with us can have their own. This is part of the spirit of rugby and why we believe in its power to tranbsform our children.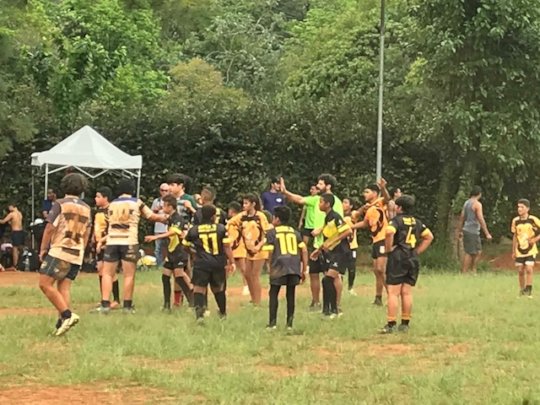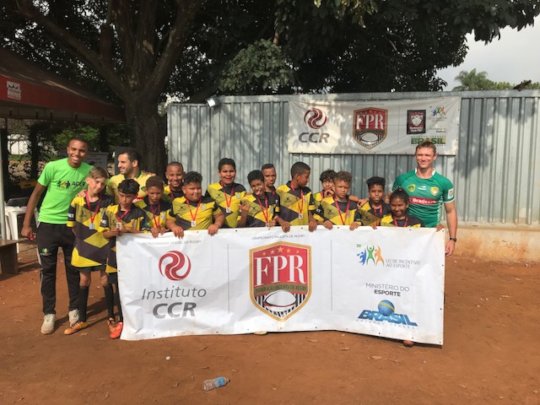 WARNING: Javascript is currently disabled or is not available in your browser. GlobalGiving makes extensive use of Javascript and will not function properly with Javascript disabled.
Please enable Javascript
and refresh this page.