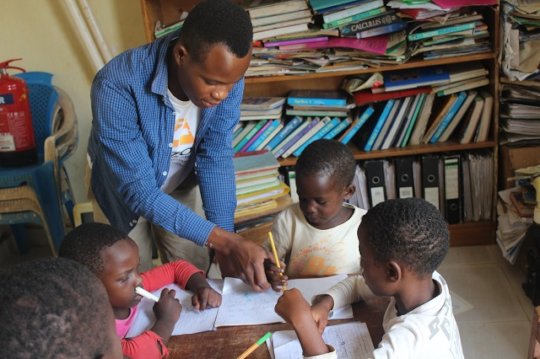 MANAGING EDUCATION DURING COVID-19
There are many negative effects which arose to the outbreak of the COVID-19 pandemic across the globe and most of these were as a result of the measures put in place by different states to curb the spread of the pandemic. Among these was the closure of schools and higher institutions across the global. Currently approximately 1.725 billion learners worldwide are affected due to school closures and about 15 million learners in Uganda have not been in school for the past two months in response to the measures to limit the spread of the pandemic.
However, education is an undeniable right of children in times of stability and crisis. It is therefore a responsibility of the caregivers (parents or guardians) to ensure that children enjoy their right to education even during this period of the pandemic. Another Hope children's Ministries, we take care of children in different classes at different levels of education. Among them are kindergarten children, primary, secondary and vocational school. There are sixteen children at the children's home Another Hope Children's Ministries runs who are out of school due to the closure but we have taken measures to manage the education of the children until the opening of schools and higher institutions of learning.
Among the measures taken to manage the education of the children are ensuring the Library is in proper order to avail a conducive learning environment and learning materials like pens, pencils, and colors. We also encouraged the children in higher classes/ levels to help their sisters and brothers in lower classes and the staff members to help monitor the children by checking the work. We have also availed remedial work from trusted websites which we print and deliver hard copies to the children at different levels. Some of the children were given trial exercises from their respective schools and we have ensured they do these exercises.
BENEFICIARY A
Beneficiary A is a senior three student at Light College Katikamu and she is 17 years old. The beneficiary expressed her gratitude for the way they have been helped to acquire education even during this hard situation. She has managed to have time for her studies and she has learned more through using the reading materials given to her and there has been more time to revise what was taught at school because of the conducive environment. The textbooks bought for the children as requested have also helped her to manage education during the pandemic.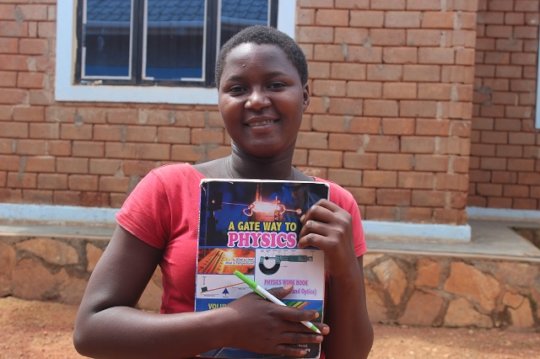 Links: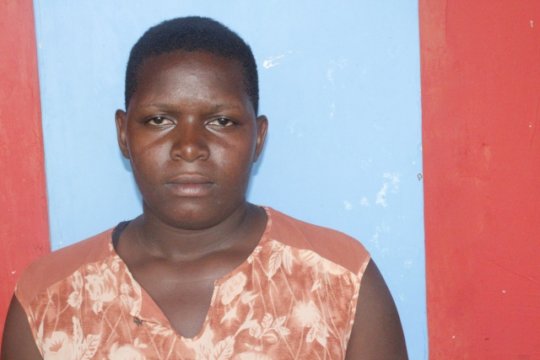 Women and girls play a vital role in human progress and have a significant place in society. They are not inferior to boys or men at all. The multiple roles they play such as mothers, income earners and managing institutions like education centers, medical centers, and others make their contribution crucial to sustainable development. For so many years, women have been looked at as inferior but in the bid for equitable development, many programs have come up in support of the women and girls to end gender inequality and boost the esteem of women and young girls.
Equity ensures fairness between men and women or between boys and girls which is a process of equality and equitable development. Some of the things done to ensure equitable development include equal pay, accessing education and health care. Another Hope Children's Ministries with an interest in reducing gender inequality and women and girls living in poverty started a skilling project for young women and girls. They are trained in different fields and building their esteem as well as to become better and bigger than they ever imagined. The skilling project provided access to education for many girls whose esteem has been boosted, restored their hope and have great visions for their lives and families.
One of the beneficiaries narrates
The beneficiary is a resident of Matale village in Buikwe District and is 19 years old. Here her story. I grew with a desire to work so hard and be rich but over time I changed my mind because of what I was seeing in society. Women in my region were so dependent on their husbands and I slowly changed to the mentality of getting a man to marry me and depending on him for everything. This thought was boosted when my father who was paying my school fees ran short of funds and I dropped out of school. At this point, I thought more about getting a man to marry me because I was not studying and I couldn't find a job to work.
After two years, I had of the opportunity availed by AHCM of skilling young women and I enrolled for tailoring and fashion design. I have studied for one year but I have been largely impacted by what I have learned. Because I can do something to earn money, my esteem has been boosted and my dreams have been restored. During the school break, I managed to get a part-time job because I had some tailoring skills which didn't happen in the two years I sat home without having any skill. When I finish my course, I will start working to improve the life of my family, buy land for myself and build a house on it with rentals. All that I thought I would get when I get married, I now believe I will do them for myself. I thank everyone for the efforts made to ensure equitable development among men, women boys and girls.
Links: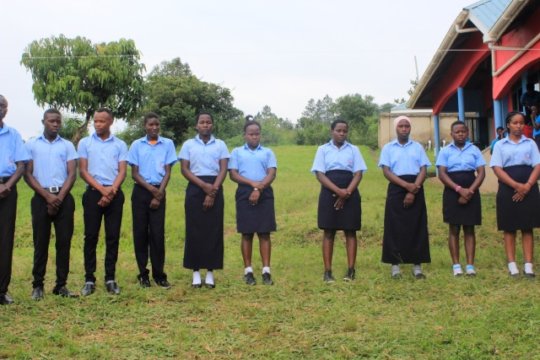 Every child has a right to education and acquiring education is one of the most powerful weapons in fighting poverty. Getting education may require making tremendous sacrifices by the guardians and the child which may include: prolonged separation from family and loss of culture, foregoing a luxurious life to meet education costs and many others. However, many children don't have a chance to enjoy their right to education for so many reasons like poverty in the family, family break-ups and many other reasons. Looking at these factors Another Hope Children's Ministries has always availed sponsorship opportunities to ensure that vulnerable children enjoy the right to education and this has been possible with support from you our friends. In 2019, we supported 119 children in education at different levels which include: Kindergarten, Primary, Secondary, Vocational, and University. Among the children supported were some who were concluding different levels like primary level, Ordinary level, and Advanced level and this was a great achievement.
One of the beneficiaries narrates.
The beneficiary is a nineteen-year-old boy and the fifth born of seven children. He started school at her Aunt's school in kindergarten but his parents got misunderstandings with his aunt and he couldn't stay in that school. His parents used to lay bricks to raise his school fees but because they were many children, the money wasn't enough. He was taken to a government-aided school where they only needed school requirements. His parents also separated and he remained with his siblings, with less hope, struggling and we prayed to God to avail opportunities for us to study. Then Another Hope Children's Ministries came in and his hope was restored. He says that he was given a chance to enjoy his right to education by Another Hope Children's Ministries and he is so happy that he concluded high school and he can't wait to join University. He hopes for the best out of his last concluded National Examinations and his looking forward to doing a business course because his dream is to become a known businessman and consultant. He is proud that he has acquired some skills in art and craft which can help him as well in the line of business. He continues to thank God for Another Hope Children's Ministries and all its partners who see that children like him get a chance to study.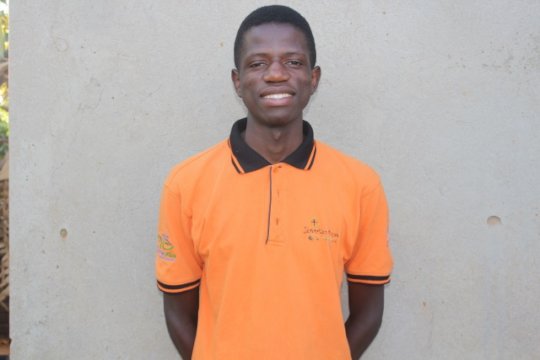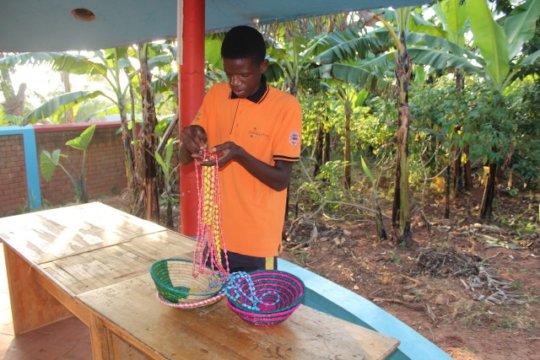 Links:
WARNING: Javascript is currently disabled or is not available in your browser. GlobalGiving makes extensive use of Javascript and will not function properly with Javascript disabled.
Please enable Javascript
and refresh this page.