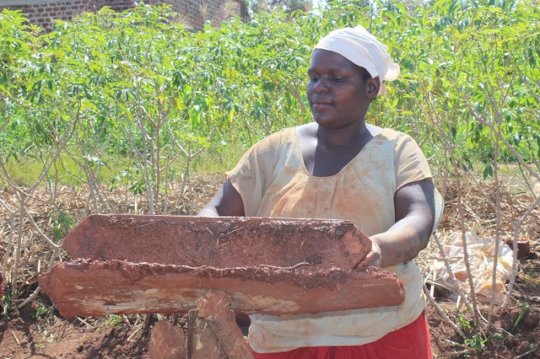 As the government of Uganda was forced to lock down the nation and shelter in place orders, millions of families found themselves at the sharp end of the contracting economy. As the people were continually asked to stay home and put their income-generating activities on hold, many faced food insecurity due to a rise in poverty and a lack of funds to purchase food items.
Children suffered the most in such conditions of living in hunger and starvation because their bodies are less resilient to the effects of living without food. They were exposed to other risks like getting malnourished and deserting their families to streets and childcare institutions in a bid to access food. Because our focus is on saving the lives of children and their families, Another Hope Children's Ministries started the food relief project which was successfully implemented and benefited a number of families in different communities. The items given out included: maize flour, soap, sugar, rice, salt, tea leaves and cooking oil. The families which received were in four categories and these were; the families of children under Another Hope Children's Ministries sponsorship program in the community (45 households), the women savings group established by Another Hope Children's Ministries (5 households), the men's motorcycle riders (boda boda riders) (10 households) from the community stage and the local leaders (4 households) as shown in the table below. We are so grateful to all of you our friends for the support given to our people.
A total number of 432 individuals from 65 households benefited from the food relief project. Most of the families picked the food items from Another Hope Children's Ministries premises and the few who live in distant communities, the food items were delivered to their homes. A very small number of five household representatives who were shortlisted to receive the food items didn't turn up and didn't communicate why.
How the project made an impact on the beneficiaries and their families.
BENEFICIARY A
The beneficiary is a single mother with eight dependents living in Gimbo village wakiso district. She is one of the community parents and she is so thankful for the food which was distributed. Before the distribution, she struggled to feed her children by doing small jobs like digging in people's gardens but this could only bring in daily meals and in case she didn't get where to work, that meant they were going to starve. This also affected her personal work of lying bricks which could not only earn her any income immediately but also she needed energy. As a family to be able to lay bricks, they needed to have food. The family used to survive on one meal on a good day and starve on other days. As days went by, the small jobs became minimum because the rest of the people didn't have money to employ them and this raised the pressure of feeding the children, stress and depression.
When the food was distributed, it brought a great change in the family. The children were freed from starvation and not getting satisfied because of eating little food and once a day. The beneficiary together with her children resumed their brick lying activity since they have the food and are no longer worried about anything. Soon the beneficiary will have her bricks ready for selling to earn some money which will help her stock more food and the family will not stand any risk of starving any more. Great thanks to everyone who donated to ensure the food relief project happens.
BENEFICIARY B
I cannot thank enough for what was done in our community. I am a boda boda (motor bike) rider with a small income especially during this situation compared to the responsibilities on my shoulder. The food was distributed at the time it was most needed. I personally was stuck not knowing how to handle the rest of the responsibilities I had because all the income I was earning was spent on feeding and it was not enough to feed the family as needed. The burden of rent, children's medical needs meeting the bank loan were all on my neck but I couldn't handle any of these. The food given out relived me of the responsibility to feed the family and gave me room to meet other needs. I am so happy that Another Hope Children's Ministries with all its partners to have came to our rescue. God bless you all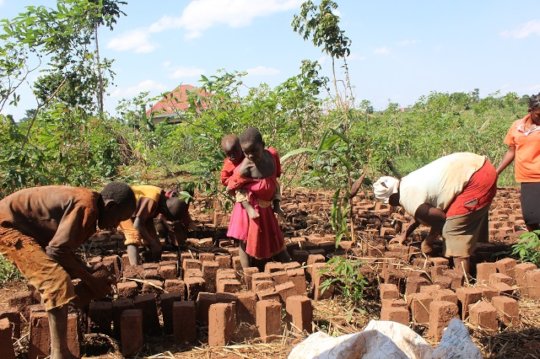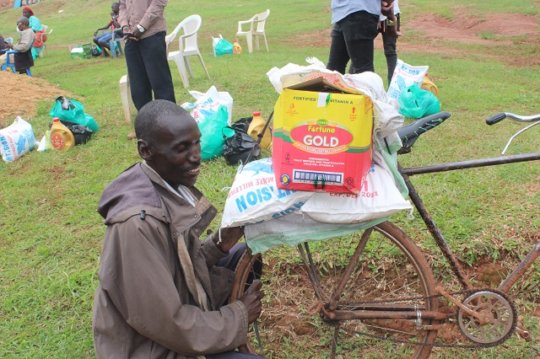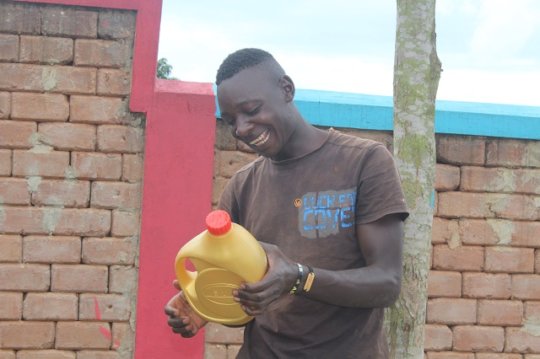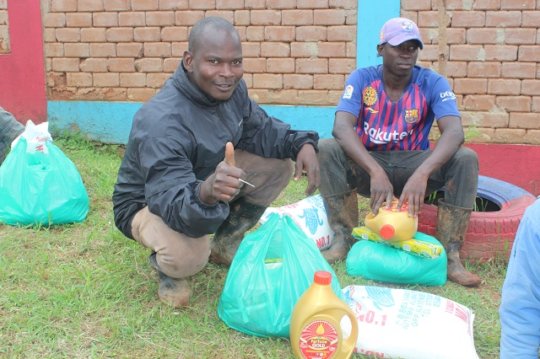 Links: