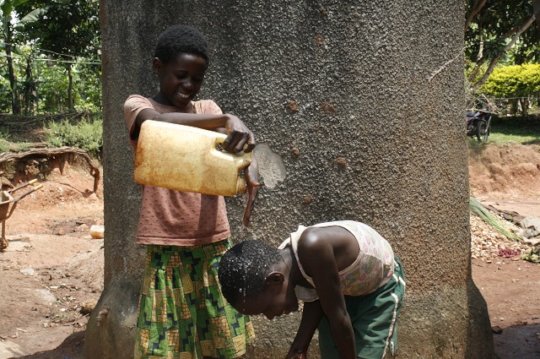 Famine, poor water supply, cholera etc, have had no end in Uganda and many more other crises which have proven disastrous for the children. The children's rights therefore remain the objects of pitiless assault and their existence and survival is at risk. According to "Researchgate" study on children and domestic water collection in Uganda, findings confirm that it is the role of children, their mothers or other female members of the household to collect water for domestic use.
The time spent, distances covered to fetch the water and transportation modes of water are potential hazards to the physical, emotional health of the children but not much has been done by the authorities to address this issue. In a bid to access water for domestic use, children have been denied their rights like a right to education, right to health, denied time to play since they spend most of the time collecting water. And eve they are done with water, they are too tired to play. Consumption of unsafe water also exposes children to diseases which also affects their health by making them sick and not being able to be active.
Through your support dear friends, Another Hope Children's Ministries through the water life project, has been able to construct water tans for households/families and in return, the children in these households/families have been relieved from the burden of fetching the water especially during the rainy season. And because they have time on their hands they are able to get time back which the use to play and to get actively engaged in their Education.
If it was not for your support, children like this one below would npt have gotten such an opportunity to plan and study.
It is exhausting having the burden of fetching water three times a day. I stay with my grandmother and my other siblings in Gimbo village, Wakiso District and our family is one of the beneficiaries of the water life project. We were blessed with a water tank by Another Hope Children's Ministries and it has weighed off the burden of fetching water from the well. Fetching water was on the list of activities we used to do every day and we needed to fetch water three times a day since we are nine people in the home, we needed much water to use. This denied us the chance to play as much as we do now when we have a tank. It reduced on the risks we used to face like being beaten at the well. I remember the days we used to come back from school and then go to the well, collect water and by the time we got home it was night and we could not even do our homework. I enjoy the time with other children in the home. The time we used to spend fetching water is grand time to us now and we spend it playing and doing our homework and reading our books. Thank you so much Another Hope Children's Ministries for giving us back our time as children in the family.
It is so encouraging to listen to such stories that are brought about by you choosing to support the water life project. Your support is helping to bring up an adult that will not be deprived of his/her childhood and will be a better adult. We will forever be grateful for this support.
We still need your support for this project and don't hesitant clicking this link to support a family by changing their lives through the water life project:
https://www.globalgiving.org/projects/water-life-project/
Compiled by: MUWANGUZI JONATHAN Design APC Sign……………Date………
Checked and Approved by: KASOZI DANIEL Design DEPUTY DIRECTOR PROGRAMMES. Signature……… Date…………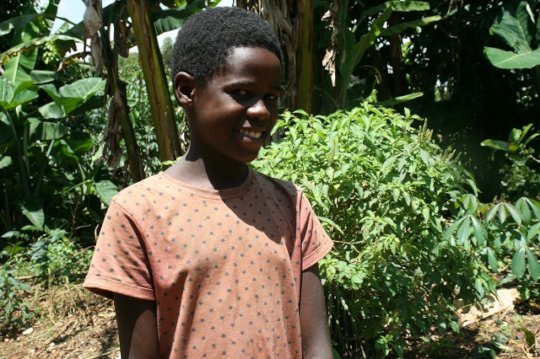 Links: