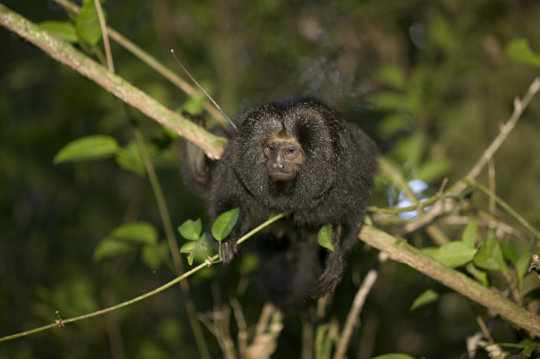 Your support is protecting the endangered Black Lion Tamarin
The Brazilian Atlantic forest is one of the most biodiverse spots in the world, yet due to severe habitat destruction many species are under threat of extinction. The Black Lion Tamarin is one of such species: its population has been declining drastically and today only about 1500 individuals remain in the Pontal Do Panarapanema region.
This is where you make a difference: thanks to your support, several tree wildlife corridors have been planted. These connect remaining forest areas in the region and allow greater movement of individuals. Not only does this increase food security, the Tamarin's chance of finding a suitable partner does too.
Joining the PACT for a bigger IMPACT

In April 2018, WeForest joined a coalition of more than 270 companies, public agencies, research centers and NGOs called the Atlantic Forest Restoration Pact. With more than 2 million hectares deforested in the last decade, the Atlantic Forest is highly threatened. The Pact aims to restore 15 million hectares of the Atlantic Forest by 2050.WeForest's forest landscape restoration activities directly contribute to achieving the goal. WeForest also shares within the Pact its research findings and collaborates with other researchers on analysing data on forest growth to identify areas with high potential for forest landscape restoration.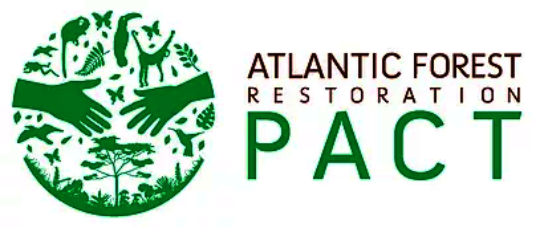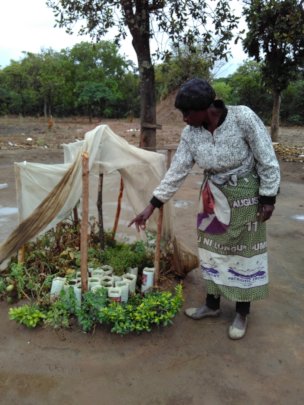 Female farmers participating in our project can apply for an additional training: the "Plant Nursery Management Training".
In two days, they learn how to sow seeds, grow plants, graft and even bud trees!
One of the 15 trainees who completed their 2-day training, is Mrs.Veronica S*. As of today, she is able to grow her own trees in her own nursery. Altough her nursery is in its beginning phase, Veronica is already planning to expand it: she would like to grow and sell fruit and timber saplings to farmers in her neighbourhood. This allows her to diversify her income.

Thanks to your support, we can support Veronica and other farmers in the Copperbelt region to obtain a 2-day training that will help them become more financially independent and obtain a more stable source of income.

*Family name was removed to protect Veronica's privacy.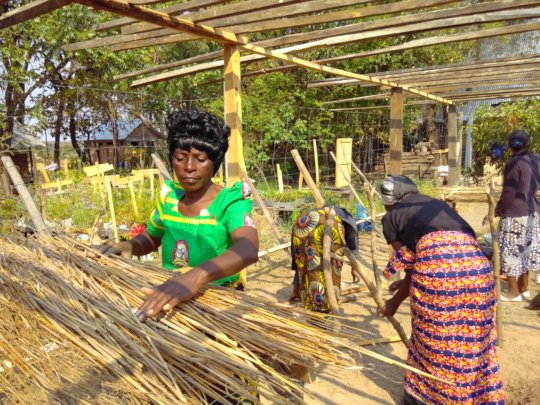 Links:
Making communities stewards of their forests is the only way we know to protect and restore forests in the long term. The region of Amhara in Ethiopia is under severe threat from land degradation and soil erosion as a result of widespread deforestation: its forests are highly fragmented and extensive gullies also threaten agricultural land and settlements. WeForest helps the rural communities counter unsustainable forest use by providing them with training and involving them in forest restoration and protection.
Meet Alemayehu, a 40 year-old farmer who lives in the Lay Damot Kebele village together with his wife and four children. He was selected for our train-the-trainer program to learn about integrated land and forest rehabilitation. He is now able to train the other farmers in agro-forestry.
Alemayehu learned, for example, that coffee trees best thrive when they are protected by the shade from other trees. Last year, he planted 200 Coffee arabica trees together with 150 Cordia africana and Albezia gummifera trees.
Alemayehu also planted Rhamnus prinoides, a shrub that offers Ethiopian farmers a valuable source of income and is also useful for domestic use. The extract from rhamnus stems is used as medicine and in the brewing of tella, an Ethiopian beer. Its leaves are pounded into flour and sold. Alemayehu proudly said: "My coffee and rahmnus trees provide me with an additional income to cover my family's health expenses and education costs."
Thanks to your support, we can provide even more training to farmers like Alemayehu and keep adding to more than 1.2 million trees we have already planted in the Amhara region. These trees directly restore more than 600 hectares of forest, which are estimated to positively impact 8 500 hectares of land - bringing benefits to people, ecosystems and climate.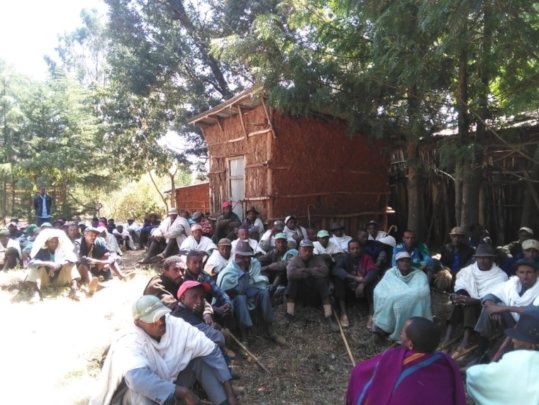 WARNING: Javascript is currently disabled or is not available in your browser. GlobalGiving makes extensive use of Javascript and will not function properly with Javascript disabled.
Please enable Javascript
and refresh this page.