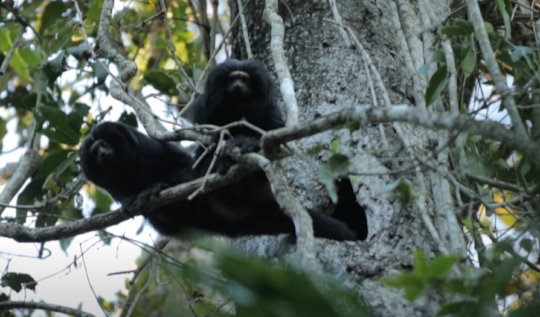 The Whitley Fund for Nature's Whitley Awards honour outstanding biodiversity conservation leaders in developing countries around the world. This year Gabriela Cabral Rezende, coordinator of the Black Lion Tamarin Conservation Programme at IPE and WeForest's Wildlife Corridors project in Brazil, is one of them! The prize will allow the programme to grow even more corridors to connect all the populations of black lion tamarins in the region. These small relatives of the marmoset are only found in Brazil's Atlantic Forest, and are listed as endangered. The restoration of the forests here uses more than 100 tree species that we know the animals use for food.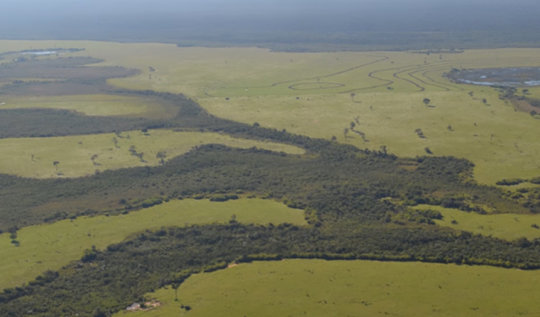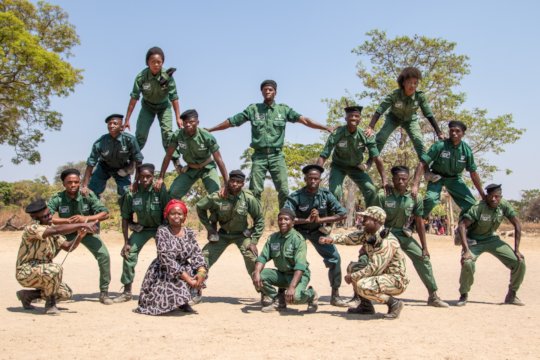 Graduation Day
The Katanino Forest Rangers' graduation ceremony took place in September. Some of the new rangers could hardly control their delight and pride on receiving their certificates. After some serious patrolling, there was time left over for some acrobatics and dancing!
Forest fire management
Being a rural community, Katanino has been spared from high COVID infection rates. Nevertheless, to prepare the communities for fire management activities in April, headmen were involved at an early stage so they could then hold small meetings in their respective villages rather than one big briefing session. After receiving training in forest fire management from WeForest Zambia and the Forest Department of the Republic of Zambia, Katanino community members are now actively participating in the management of wildfires that can destroy forests if they're not controlled.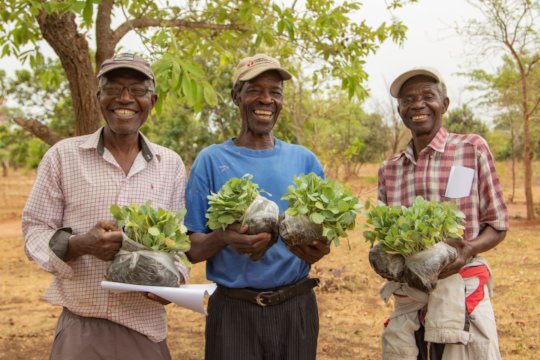 Happy farmers
The Luanshya team kicked off a vegetable gardening project with the Luanshya Forestry Commodities Association in October. These farmers just received their cabbage seedlings. The project is working towards an offtake contract for the production of cabbages, tomatoes and green beans grown by 42 producer groups. This improves the livelihoods of the farmers, further reducing pressure on the forest.
Percy, our farmer with many hats
A WeForest member since 2015 with an area of Assisted Natural Regeneration of 0.69 hectares, farmer Percy grows maize, soya beans, sweet potatoes and groundnuts. In 2017, he was chosen by the local community to become a bee mentor, and WeForest training meant that Percy excelled in his duty to manage hundreds of beehives. In 2019 he trained with WF to be a Community Forest Ranger, and in 2020, he was elected as Chair of the Luanshya Forestry Commodities Association. Percy is a respected member of his community, championing the needs of his fellow farmers and the forest in which they reside.
WARNING: Javascript is currently disabled or is not available in your browser. GlobalGiving makes extensive use of Javascript and will not function properly with Javascript disabled.
Please enable Javascript
and refresh this page.