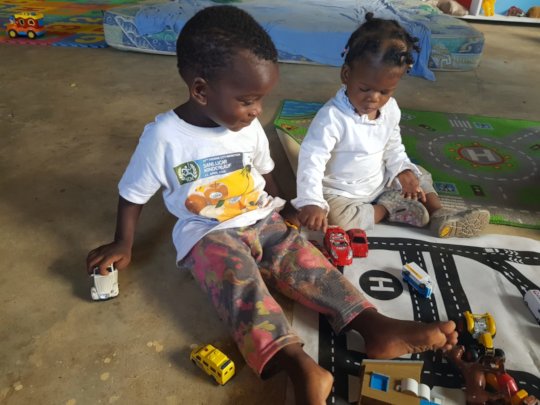 Diani Children's Village
June 2019
Warm Greetings from Diani!
Having reached the middle of June, the rain has subsided and the sun has appeared again. Diani is so beautiful, everything is green and colourful.
The children enjoyed their well earned holidays in the month of April. While the girls played with the dolls, the boys organised a dart competition. It was positively busy at the playground. The young ones were also present and very curious and impressed with everything happening around them. End of April it was time to report back to school, end of the holidays! The last few days were spend studying and completing home-work so that everyone was ready to start again.
The small children; Moses, Naila, Rita and Victor are developing very well! They have daily sessions at the playroom which they enjoy thoroughly . Its great to see how they progress. The sharing and teamplay is also getting better, their favourite is to play with the cars. Colouring is also a popular activity. Victor not yet so sure how it all works but he finds it interesting holding a pencil!
Rita has also made amazing progress, she is more social and more often has a smile on her face. She walks proudly and follows Moses and Naila when they are moving around with their toys..
Miriam has had a diffficult time, following many visit to the doctors and tests she was finally diagnosed with TB. She was admitted at the hospital for 3 weeks. Very tough for the Housemothers who worked in shifts so that she was never alone. We are glad to see her improving every day and happy to have her back home!
Unfortunately we also have very sad news, Sunday 9th June we had to say goodbye to baby Sarah. Our youngest baby we talked about in our last newsletter. On Friday 7th June she was admitted at the hospital with fever and an infection, the doctors did their level best to help her but without result. She detoriated so quickly leaving everyone in shock. Our phsycologist was called in to assist both children and staffmembers to assist with the grieving process.
We would also like to keep you posted on the progress of the fundsraising for a new vehicle. We now have Ksh 1million and hope to be able to raise the balance within the next few months.
On behalf of the children, staff and committee members we would like to thank you very much for your support!