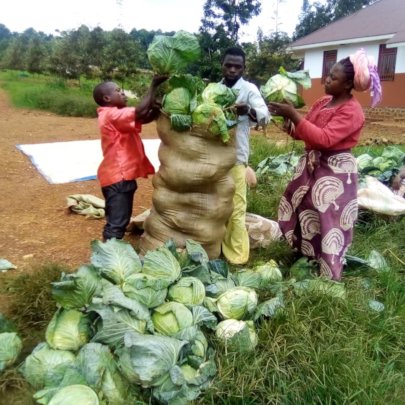 After 2 months of training in improved agriculture methods, the 28 participants in cohort #1 at the Center for Rural Development (CDR) have come to harvest the produce from their experimental farms at the Center while taking livestock training classes. There was complete satisfaction as the production was 2 times more than what they usually get from the same size plot of land before the training.
Profitability Calculation from experiemental farm (2 months)

Plot Cultivated/Farmer: ------------------------------------------3400Sq Foot (0.078 Acre)

Inputs Cost (Seeds & labor)------------------------------------- 105$
Revenue: ---------------------------------------------------------------230$
____________________________________________________
Profit Margin: ---------------------------------------- (230-105) =125$
Yes, extreme poverty can be eradicated and that is our Mission.
Thank you for your support.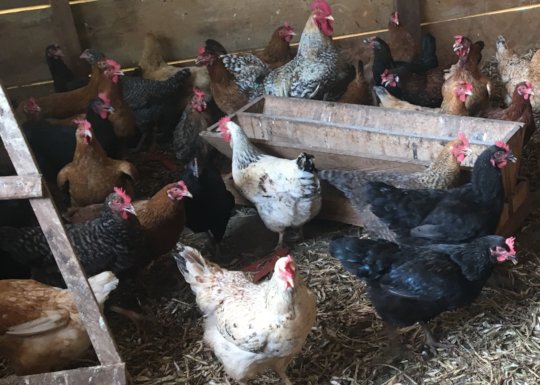 Dear Mavuno Supporters,

Our dream to build a financially sustainable organization was once a far fetched dream. Today, we are excited to inform you that we are almost there. Our agribusiness models that we've been developing since last year have been a big success and all of them are financially sustainable. We are ready to scale-up by teaching these models to local farmers as they continue their journey of eradicating extreme poverty in their respective families and communities with the support of Mavuno.
Today we are pleased to share with you about our economically sustainable Smallholder Family Poultry Farm.
INPUT: $5812 (Capital Investment and working capital)
OUTPUT: $9248 (Eggs and Chicken sales)
GROSS PROFIT: $3436 or 59%
Advantages of Chickens:
Less capital requirement and less risk
Chickens produce eggs year round. Eggs and chicken meat are always in high demand.
Eggs provide a good source of protein promoting food security for the family
Do not need large amounts of space and can also eat in the open field (Free Range)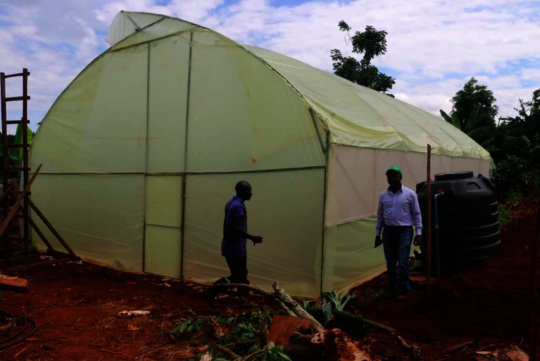 We want to share with you some of our successes (our harvest) and failures (the stuff we hope will
compost
into something useful as we learn from it) from the past few weeks. We are thankful for YOU and your partnership with us in this work and hope that you will find these new short reports to be of value as you join us in transforming Eastern Congo into a place of flourishing for all.
The Harvest:
1) We began clearing several hectares of swamp-land at our Rural Development Center outside of Beni where we are planning to build a small dam to create a large fishpond for raising tilapia. Fish are expensive in the local markets and we hope to provide affordable fish to fill the gap in local diets.
2) The construction of a second greenhouse, built with wood, at the Rural Development Center is well under way. The frame is up and we are purchasing the plastic cover for the building. We plan to have a total of five greenhouses producing tomatoes for sale in Beni and surrounding area.
3) We have started a new USAID-funded emergency project in partnership with Tearfund (a UK-based charity). The project aims to deliver seeds and tools to 4000 internally displaced families in our region of the country who have had to flee their homes due to fighting. The hope is that they will be able to grow small plots of food to sustain their families while waiting to return home.
1) Our first greenhouse was made with metal poles and came from Uganda. We had a lot of trouble erecting the structure and then regulating the temperature inside the building as it is not well adapted to our location. Additionally, it was more expensive than the wooden-framed structures we are now building. We have learned that sometimes it is better to go with our local options as they are better suited to our reality on the ground.
2) Several of the Grassroots Organizations (GOs) that we helped start over the last few years have recently held elections to vote in new leaders for their groups due to poor leadership on the part of the original leadership teams. Mavuno's mobilization team continues to work with the GOs to teach better leadership principles in the hope of reducing leadership turnover in the future.
Links:
WARNING: Javascript is currently disabled or is not available in your browser. GlobalGiving makes extensive use of Javascript and will not function properly with Javascript disabled.
Please enable Javascript
and refresh this page.