Thank you all for continuing to support us!
In Moldova, according to the National Social Insurance Company- the number of pensioners at 1st of July 2015 was 673.5 thousand persons or 10.6 thousand persons more compared to July 1, 2014. Approximately 76% of all pensioners are old age pensioners. According to the National Bureau of Statistics, there are 14719 pensioners in Straseni District, were Neoumanist Association is implementing its four projects for 350 elderly/ year .
The average size of the monthly pension on July 1 2015 constituted 1170.8 lei/ about 52 EUR. In the rural areas the pension level it is a lot lower than the average in urban areas.
National Bureau of Statistics informs that in the first semester of 2015 minimum of subsistence constituted in average 1724.9 lei (about 74 EUR) per month/ per person, increasing in comparison with the first semester of 2014 by 3.4%.
That's why elderly are a vulnerable group of society in terms of exposure to poverty risk. The poverty rate for this population was 12.8% above the national average by 1.4 percentage points.
Almost 70 % of older people has no possibility include in their meals with regularity, meat or fish.
Statistics show that last year, every fifth elderly had no money for medicine. Besides lack of money, this category does not have all decent conditions for living, especially the elderly in villages.
Most of elderly that are beneficiaries of our projects are lonely and live in poverty. That's why Neoumanist Association is providing vital services to elderly: social assistance, medical assistance, hot meals, laundry and bath facilities.
Due to your donations we had the opportunity to help the the elderly in need.
We have also the possibility to Adopt-a-Bunica ! A donation of this amount provided direct funds to an elder to pay for their medical, and food costs for one month.
You can visualize the results of your help in the photos below.
"Generosity is a practical expression of Love "- Gary Inrig
Thank you for your expression of Love!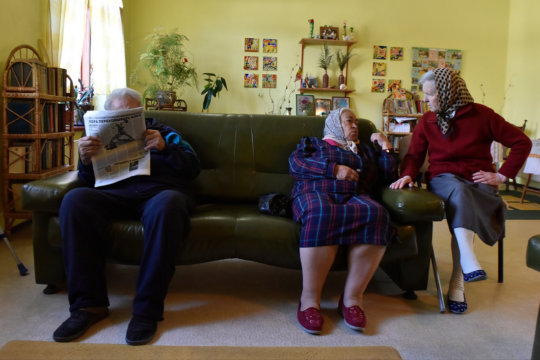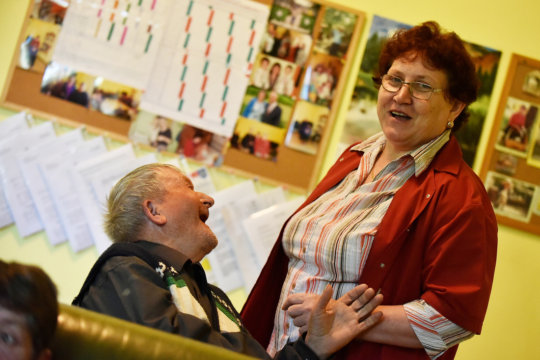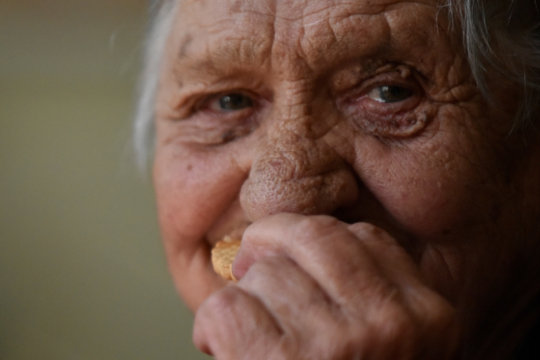 Links: