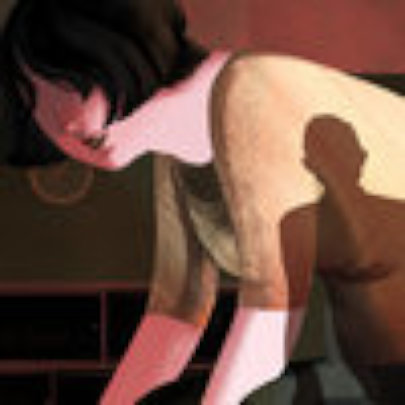 Last year, 2017 we had training for caregivers of mentally challenged students in partnership with Hope Village.
This year, they asked us to train the students they have at the Hope Village. This is a real challenge for Not Guilty; not just because it is an entirely new domain, but because not all mentally challenged students are equal: a Down's syndrome is different from an autistic child, and even mental challenges have a big range from mildly mentally challenged to severely mentally challenged.
Dr. Laila Risgallah Wahba started her research, not only academically, but she began to interview parents who have children with different mental challenges to learn what worked for them and how their children learn.
It was quite an eye-opener.
Since Dr. Laila Risgallah Wahba is an entrepreneur and an Ashoka fellow, she took up the challenge and has almost finished compiling a three day anti-sexual abuse program for mentally challenged students that will be put in practice for the first time in Egypt end of August 2018.
The pilot group will be a group of 10 mentally challenged between the ages of 6-12.
People with intellectual disabilities are sexually assaulted at a rate seven times higher than those without disabilities. That number comes from data run for NPR by the Justice Department from unpublished federal crime data.
People with intellectual disabilities are at heightened risk at all moments of their daily lives. The NPR data show they are more likely to be assaulted by someone they know and during daytime hours.
Predators target people with intellectual disabilities because they know they are easily manipulated and will have difficulty testifying later. These crimes go mostly unrecognized, unprosecuted and unpunished. And the abuser is free to abuse again
Repetition-repetition-repetition and sex education are crucial to being able to name what is abusive.
If you have any expertise in this field, we would appreciate your input at laila@lailarisgallah.com
This is the first anti-sexual abuse training of its kind. We will need one on one training in many cases, others one on four or five to ensure that the training is efficient.
Yes, we do care about numbers and reporting, but we care more about trained people being trained and benefiting for life from what they have learned.
Do pray for us to have the wisdom of protecting as many as we can reach becasueforewarned is forearmed.
Links: