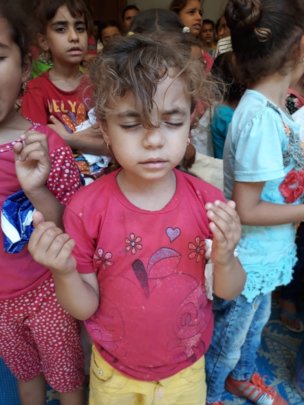 Approximately 95% of the world are now living under a stay-at-home order to help prevent the spread of the COVID-19 virus. But for many, home is not a safe place. Reports suggest that abusers are using COVID-19 to isolate their victims, withhold financial resources, and refuse medical aid.[1]
The most dangerous place in the world for a woman or a child is her/his own home. Domestic violence rates have doubled since cities went on lockdown.
Common tools of abuse include isolation from friends, family and employment; constant surveillance; strict, detailed rules for behavior; and restrictions on access to such basic necessities as food, clothing and sanitary facilities.
Home isolation, however vital to the fight against the pandemic, is giving still more power to the abuser.
Social distancing has also shattered support networks, making it far more difficult for victims to get help or escape. Survivors often have specific needs around safety, health and confidentiality.
Not Guilty is very concerned about people being locked in with people who can potentially harm them.
Others are more prone to cyber predators since they spend hours and hours online. Not Guilty works on abolishing sexual abuse and bullying. Since many kids and teens are spending hours and hours online, they are more prone to sexual predators and cyberbullying. Their parents have no clue what their kids or teens are viewing or facing.
Although for the better time of 2020 Not Guilty has had very little donations, we deemed it necessary now to prioritize the welfare of sexual abuse survivors and cyber bullying victims.
We started posting weekly 5-minute videos for parents and teens to help keep them safe from sexual abuse and cyberbullying during lockdown. We are tackling subjects such as fear and anxiety, what to do to keep safe from abuse during lockdown, cyberbullying, dealing with guilt and shame, self image and how to report abuse and to whom. These videos are posted weekly on our Facebook page and on Instagram. We have already piloted several videos during the past six weeks and they were very well received. Feedback was way better than expected, although we ourselves, as Not Guilty received some obscene messages from some predators viewing what we are doing which made us more adamant to reach as many kids, teens and parents with safety tips during the COVID-19 lockdown as we can.
These videos are in the Arabic language and are posted for free. Honestly, we feel that during this crisis, reaching the unreachable and the vulnerable is way important than thinking of how low our donations have become because of the COVID-19.
But, we still need to keep our operations rolling. And with the current situation, we might need to be doing free virtual training and free online counseling until the end of 2020.
We need $3000 per month to keep our Not Guilty operations going. This means that we will need $27,000 until the end of 2020.
I do hope you will find it in your heart to help survivors locked in with their predators bypass this lockdown with as little side effects as possible. We are better together.
[1] Senators in a letter to Senate and House leadership.
Links: