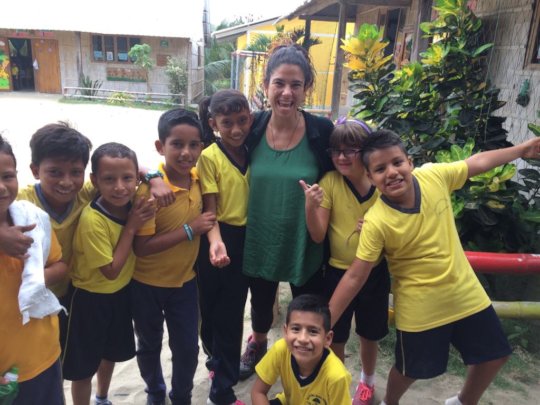 Here's a recap of what all your donations so far this year have accomplished here in Ecuador!
Planet Drum Foundation came to school and helped us build seedbeds
They later returned with volunteers to plant baby trees from the seedbeds into individual plastic bottles
Sixth and seventh graders participated in a local Earth Day fair.
Seventh graders visited a dry-tropical forest nature reserve.
They also visited the Planet Drum Foundation worksite.
Sixth graders built recycling bins to put up around the school.
Seventh graders will visit a local farming community to plant trees around their church.
They will also visit the Rio Muchacho Organic Farm.
4 civic hours this year were dedicated to environmental themes (Earth Day, Oceans Day, Intenational Day of Migratory Birds, World Water Day)
So we just wanted to send out a huge THANK YOU! This was just the beginning of what will become an annual program! Each year geting better and better!
We are also sending a friendly reminder that Giving Tuesday is December 3rd and just days away! We have launched next years fundraising page just in time for ths special day! On Tuesday, all of your contributions will be partially matched! Global Giving has $500,000 of matching funds and the more money we raise, the more of $500K in matching funds we win!
This will be our last email to you because we will be soon closing our 2019-2020 project! To continue to receive updates on the program, make a donation, big or small to our new 2020-2021 program through the link below!
Donate on Tuesday and ensure that our Environmental Education Program continues on for another year!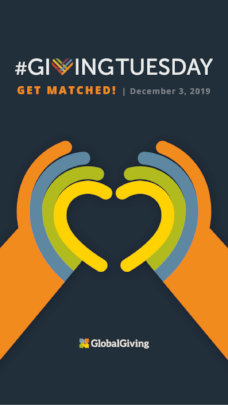 Links: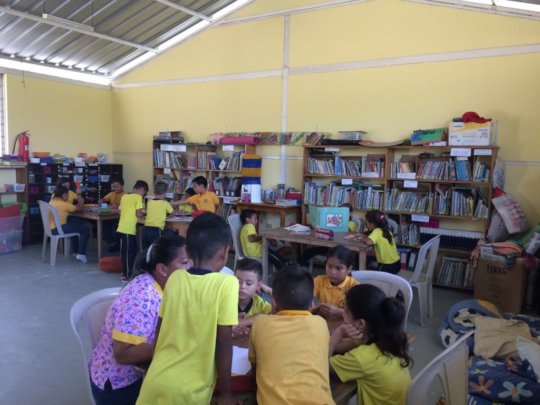 One of our greatest challenges as an instution here in Ecuador is convincing our teachers to try new strategies and methodologies with their students. Our teachers all grew up with traditional teaching styles that mostly included copying and dictation for reading and bland repitition for math. Now that they are teachers themselves, it is difficult for them to expand beyond what they already know.
But this year with the new library, we see the teachers coming out of their shells to try something new. Change is gradual so we are focusing on one methodolgy: Learning Centers. In this strategy, a teacher organizes four different activities, many that the students can do independently. Every 10-15 minutes, the students will rotate around the tables until they have tried every activity. Since the classrooms are quite small, this stragey is best implented in the library. Learning Centers allow the teacher to work with just four or five students at a time, ensuring that each one really understands the material and providing extra help where it's needed. They also incorporate play and problem solving into the class, and provide access to the books more frequently than when they spent the whole day in the classroom.
We created a schedule for the library where each teacher had a weekly slot and they are all taking advantage of this new opportunity. We are very pleased that the library has provided the space and opportunity to give our students a more dynamic and effective education.
We'd also love to remind you that Giving Tuesday in just a few days, on December 3, your donations here on Global Giving will be partially matched! Giving Tuesday is a movement worldwide to celebrate generosity and you're invited! Keep our library up and running and become part of the movement!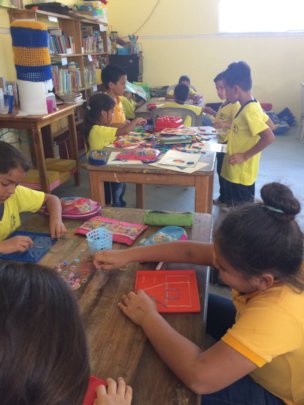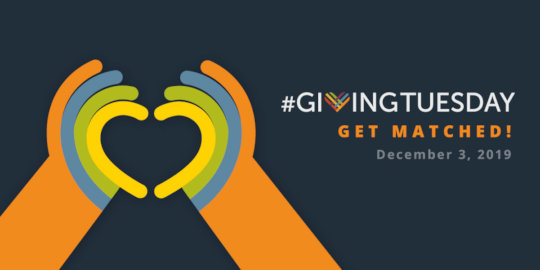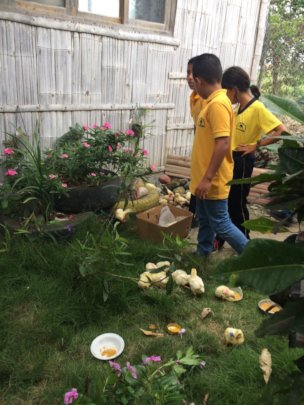 Thanks to all of your generous support, our Environmental Education Program for the 2019-2020 school year is fully funded! And just in time, as there is only one more big activity scheduled before the end of the school year in January: A field trip to the rural the community of Rio Muchacho to plant trees and visit the Rio Muchacho Organic Farm.
So far, we definitely feel that the program is starting to make its mark on the students. We understand that true environmental awareness takes time but we are proud to see small changes in our students' habits and attitudes. And this was just the first year! Now, we officially make the program annual by opening a second year of fundraising for the Environmental Education Program. Soon, we will be closing this year's project and you will stop receiving updates. To continue supporting the Environmental Education program follow the link below to make a donation.
And don't forget that in just two weeks on Giving Tuesday, December 3, all of your contributions to our projects will be partially matched! Giving Tuesday is a global movement that inspires hundreds of millions of people to give, collaborate, and celebrate generosity, and you are invited! Take advantage of this opportunity to get matched and join the movement!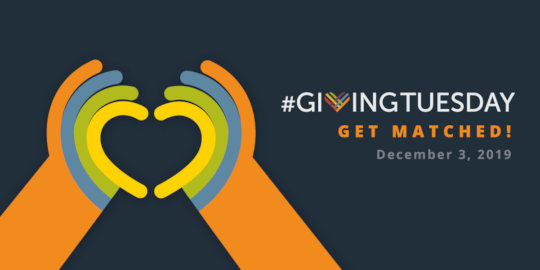 Links:
WARNING: Javascript is currently disabled or is not available in your browser. GlobalGiving makes extensive use of Javascript and will not function properly with Javascript disabled.
Please enable Javascript
and refresh this page.