When veterans return home, many do not fully leave behind the horrors they face in war. The NY Times reported that last week alone, three veterans killed themselves on Department of Veterans Affairs health care properties. The VA estimates as many as one in every five veterans who served in Iraq or Afghanistan currently suffers from PTSD. For Vietnam veterans, the number is nearly one in three in their lifetime. Approximately 20 veterans kill themselves every single day. Homelessness, traumatic brain injuries, post-traumatic stress and a military culture that tends to sweep things away are all aggravating factors for veterans.
Unfortunately, 70% of veterans do not regularly seeks care from the Veterans Administration. Although there are many reasons for this, the culture in the military, one of discipline, perseverance, and resilience, does not lend itself to seeking help. And in the civilian community, there remains both a stigma surrounding these problems for veterans and a general unawareness about how to help. Furthermore, the public face of the VA has all but disappeared; in 2017 only $57,000 of its $6.2 million media budget was used. Concurrently, funding for suicide research and prevention in the mental health community has been cut.
A first vital step in preventing more veteran death by suicide is reaching out to veterans and letting them know they are not alone. At 3 Generations, we aim to put faces and names to our silenced heroes. By telling their stories, we aim to bring these issues into the light and help raise awareness of the ways we in the civilian population can show gratitude to our veterans.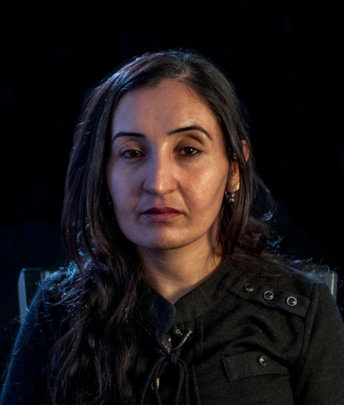 3 Generations began with our founder's father, Sidney Bernstein, as he filmed the Allied Forces liberating the concentration camp Bergen-Belsen. It served as a reminder for all of us to never forget those atrocities. To continue that very mission, we have filmed multiple short documentaries, feature films and stories from the perspective of survivors.
Our new project began earlier this year when we began filming Yazidi refugees from Northern Iraq. These women survived some of the worst humanity has. On August 3, 2014, ISIS attacked the region around Mount Sinjar in northwestern Iraq. The region was home to approximately 400,00 Yazidis - a distinct ethnic group, with similarities to the major monotheistic relations, but still an often-persecuted religious minority. ISIS had openly proclaimed its intent to destroy the "pagan" Yazidi minority through killing, enslavement, and forced conversion.
In October 2014, the UN reported that more than 5,000 Yazidis have been murdered and 5,000 to 7,000 (mostly women and children) had been abducted by ISIL. We were able to hear some of these women's stories who survived these harrowing crimes. One those women is Zozeya. She is a young mother who witnessed the killings of her family, her friends, and her community. She was kidnapped and sold as a sex slave by ISIS. Zozeya survived torture, starvation and repeated sexual assault. Thankfully, she saved her 3 young daughters and herself. But. those young girls witnessed everything that happened to their mother. And although they made it out alive. they live alone in a small house thousands of miles from their ancestral home with not much possibility of returning home.
These stories are vital for us all to hear and know. Remembrance is a practice we must all abide by. Without memory, we erase not only lives, cultures, and history, but we fall into the same traps over and over again. Check here for more updates on our stories about these brave Yazidi women as we work to uphold the sentiment 'Never Again'.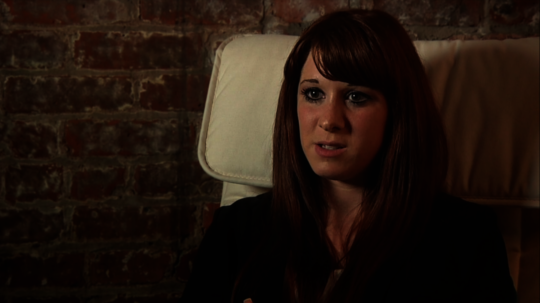 Shedding light on the truth of human trafficking has long been vital to the 3 Generations mission. We know that the trauma of sex trafficking doesn't end when a victim is rescued from a pimp control. Trafficking is happening everywhere, every day. According to the U.S. State Department, 600,000 to 800,000 people are trafficked across international borders every year. 80% of those people are female and half are children. If victims are able to "get out", life is never the same. Many survivors have depression, anxiety, posttraumatic stress disorder or other mental disorders of extreme stress. Some also have secondary psychological issues such as alcohol and drug abuse. And unfortunately, there is no clear answer for trafficking victims to deal with their trauma.
A victim's story does not end when he or she is rescued. It is just one step in a long journey to recovery. In 2019 we will be focusing on what happens after survivors have left the life and how they try to heal. This means we will listen to all of it: their stories of success, failures and the struggle to find a new normal. We believe that all parts of the story are not only of equal importance but a way to provide a more nuanced view of the damage caused by sex trafficking. Uplifting stories of rescue and success are great for fundraising and for making audiences feel good, but they are not the only stories and not the whole picture. We are committed to sharing true stories. Our work will continue following up with survivors we have filmed in the past and asking where and how are they now.
WARNING: Javascript is currently disabled or is not available in your browser. GlobalGiving makes extensive use of Javascript and will not function properly with Javascript disabled.
Please enable Javascript
and refresh this page.