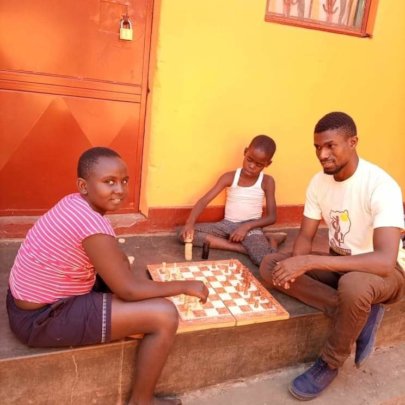 A girl child is a first casualty of a slum, she is born in a sprawl of overcrowded tenement buildings,hard living conditions thrust her prematurely into adult responsibilities and rob her of the learning processes and joy of childhood. Due to deprivation of social-economic factors, incidents of abuse and neglect are very common .The poor sanitary conditions alongside lack of sanitary wear causes a serious risk to the health of the girl child, poor health conditions makes them vulnerable to infections and waterborne diseases, particularly adolescents.
Generally, the health infrastructure In the slums is very poor in the slum areas, sexual reproductive health services for adolescents is hardly existent, there is often a shared toilet for all the slum dwellers with minimal privacy and this sometimes exposes the girls to defilement.
For the past 7 years, Joy for Children Uganda has been implementing projects on protecting the rights of the girl child, both in rural and urban settings, A recent baseline study undertaken by the organization in the slums of Bwaise, Mulago, Kivulu and Bukoto reveals high rate of child marriage and consistent violation of sexual and reproductive rights of girls, evidence from slum communities in Kampala, Uganda`s capital city indicate that adolescent girls living in the slums engage in riskier sexual behavior than their counterparts in the sub-urban and urban areas, additionally there is limited knowledge and access to contraceptive methods ,impinging at the teenage girl`s ability to control her reproductive desires.
Joy for Children Uganda has been at the fore front of sensitizing and empowering girls in the slum communities about the consequences of early marriages and un wanted pregnancies, this has been achieved through a number of interventions highlighted below:
Weekly home visits to families of the selected projects` beneficiaries; here girls are organized in groups of at least 10 members where they are taught about good values and social norms in the society, encouraging them to complete school through regular counseling and guidance.
Encouraging parents to supervise and monitor their children's` activities. Knowing where the children are at all times to ensure safety.
Distribution of reading materials to children in the selected households, this has aided reading of the learners who have been at home since march 2020 due to the school closures by the government of Uganda, this helps the girls to have meaningful goals and options for the future that are much attractive than early pregnancy and parenthood.
Sensitization of Community leaders to access information and openly discuss issues affecting girls in their community and devise relevant solutions.
Ending child marriage and teenage pregnancies calls for a comprehensive and collective effort of different stake holders in the development process, the public and private sector, civil society organizations, Parents and community members at large. The government of Uganda through ministry of Gender and social development has to ensure safe space for adolescent girls in the slums.