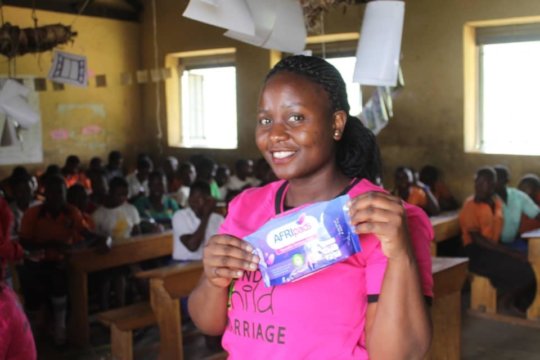 What a great impact! Yes, Kabarole District will not forget about our tremendous contributions as we held the pre International Day of the Girl Child activities in commemoration of the International Day of the Girl Child. The girls in Kibyo and Kazingo SDA primary schools received sanitary pads and knickers. JFCU, together with the GNB National Alliance team had the honor to train the girls how to use the AFRIpads especially by keeping them clean at all times. Great appreciation to our donors that have made this important outreach a success.
With more support, the celebration of the International Day of the Girl child will be a success and more girls will be kept in school until completion.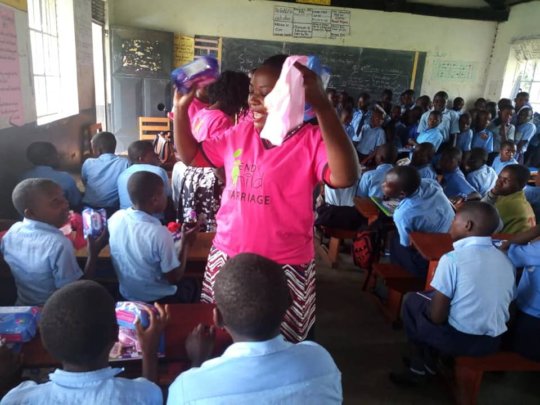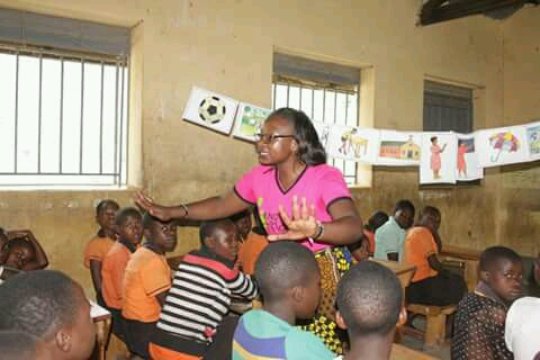 Attachments: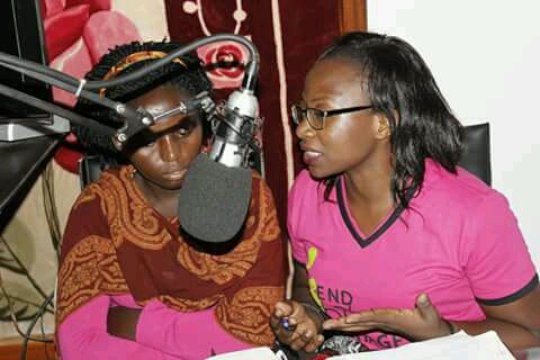 In preparation for the celebration of the International Day for the Girl Child (IDGC) 2018 in Kabarole District-Western Uganda, Joy For Children Uganda, in partnership with the Girls Not Brides - Uganda National Alliance organised a two-day campaign aimed at creating awareness on ENDING CHILD MARRIAGE in the district right from the grassroots from 3rd to 4th of October.
This year's theme is With Her: A Skilled GirlForce. It focused on equipping girls with the education and training they need for a successful transition into the world of work. IDGC 2018 will mark the beginning of a year-long effort to bring together partners and stakeholders to advocate for, and draw attention and investments to the most pressing needs and opportunities for girls to attain skills for employability. We interacted, connected, commited and acted, on #EndingChildMarriage in Kabalore District; reaching out to the grassroots where child marriage happens. We engaged Kibyo and Kazingo SDA primary schools. Teachers, parents, boys and girls were sensitised on their role on ending child marriage. Some parents revealed that girls don't reach school; girls said they lack scholastic materials and are chased out of schools as school defaults; teachers blamed cultural leaders who are shying away from condemning the vice; while boys assumed that girls are dull and unable to compete with them. We realised there is still great need to empower all stakeholders if we are to achieve SDG 5.3 agenda 2030 on ending child marriage.
We are appreciate the selflessness of our donors who have supported us in this campaign to end child marriage Karangura Sub county, Kabarole District. Together, we will help girls keep in school.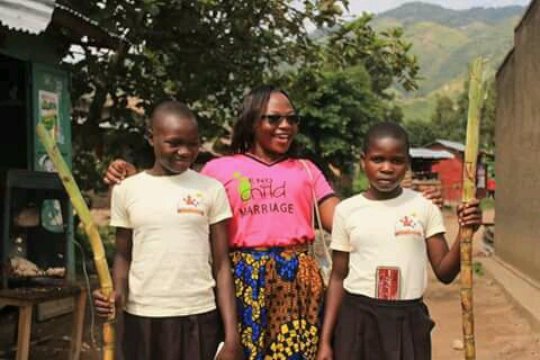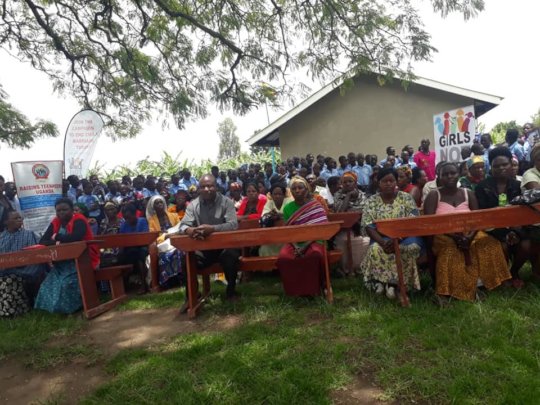 Attachments:
The JFCU is always mindful of the girls in Karangura Sub county. For this reason, there was need to carry out a quick survey as a way of tracking the beneficiaries and the number of goats still alive.
Secondly, the findings of the survey is to help strengthen the project for we have gained insights on how we can continue meeting the needs of girls. With the funds from our dedicated and selfless donors, we have managed to enrol more girls to be helped complete the primary school cycle.
We have also noted that some of the Girls' Empower Project beneficiaries have completed the primary school cycle and are now in secondary schools in Karangura sub county and the neighbourhood.
However, not all the girls we have supported are still in school. Some have dropped out of school because of lack of financial support, peer group influence and many cultural related issues.
Attachments:
WARNING: Javascript is currently disabled or is not available in your browser. GlobalGiving makes extensive use of Javascript and will not function properly with Javascript disabled.
Please enable Javascript
and refresh this page.