It was amazing listening to the girls narrate their journey with Joy for Children Uganda from primary to secondary schools! Last week, we worked with community volunteers and school coordinators to catch up with direct beneficiaries of the project. We realised some girls have lost their goats but they are stil in school through great difficulties. Those that stiil have them are excited with the way they are supporting them in their studies.
We appreciate your generosity for with your support, we have enabled more girls keep in school and persue their dreams.
We ask you to join us one more time and we reach out to more volnerable girls, especially those that have joined post primary education but have lost their goats or sold them off completely. We are afraid that if we do not intervene, they will drop out of schools and give inn to early marriages.
Attachments: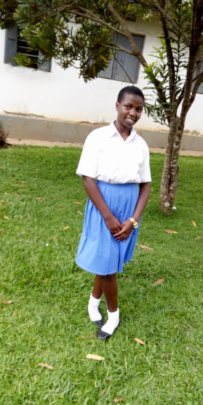 Joy For Children Uganda, through Sanitary Towels For Girls in Rural Schools project aims at enabling all girls keep in school until the primary cycle. Menstrual hygiene has for long been a challenge in the rural schools of Kabarole.
Last week, with the help of teacher coordinators of Kibyo and Mahyoro Primary Schools, we randomly selected 47 of the girls we have been working with for the past two years. We found out that 21 of the girls had proceeded to secondary school, 14 girls were still in primary school and 12 girls had dropped out of school because of menstrual hygiene related challenges.
Elizabeth, Senior Two class at Kahinju, one of the government-aided secondary school is one of the lucky girls that have benefitted from our project. when the school started supporting us with sanitary pads, I got determined to focus on my studies until completion. I still apply the skills of making reusable sanitary pads, I make my own pads. Instead of buying an expensive packet of sanitary pads, my parents buy me materials that I use to make more reusable ones. We have saved more money and most important, menstrual periods are no longer a threat to my studies, she happily revealed.
Ronnet, a Senior Four student at Bukuuku Community Secondary School had a different story. The day I started receiving assistance in form of sanitary pads marked my change in behaviour. I remeber I received sanitary pads for only one year when I was in Primary Seven. Sometimes, we could make some for ourselves using the materials the teacher coordinator could offer us. The assistance was timely because a boda boda (commercial motorcycle) boy in our village was asking for me to be his sexual partner in exchange for sanitary pads and other needs. When I acquired the skill of making reusable sanitary pads by myself, I did not any need of giving in to his proposal. It is the reason I have made it this far, she confided in us.
We call up on you, our beloved donor, to give us more financial support so that we support more girls with sanitary pads as a way of increasing their chances to keep in school.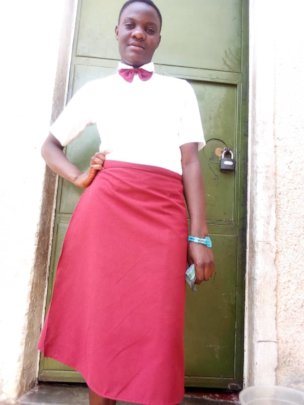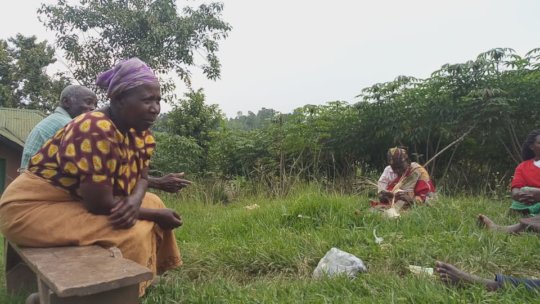 It was amazing hearing parents share on the value of girl chil education to their community and the Kabarole District as a whole! Last week, I was blessed to chair two Focussed Group Discussions in Karangura Sub county, Kabarole District where we disscussed matters regarding the impact our project has made in their community.
I am blessed to be part of this discussion. Besides the goat my daughter , I have learnt a lot from the meetings I have been attending...I am now a promoter of Girls' Education in my community because I know the benefits it brings to communities one of the parents submitted. It was a reaction to one of the members' view that girls only need basic education for survival.
It was found out that most parents in Karangura sub county still need support if they are to fully support the campain of promoting girls' education. I take this opportunity to confess that I am going back home better than I came here an hour ago. This has been my first time to attend such a meeting because it has been my wife representing me at most times. I now can see the value of education to our daughters confessed an elderly man.
In addition, parents in Karangura asserted that there are still early marriages in the sub county majorly because of cultural influence and poverty. The parents committed themselves to reach out to more parents and extend the shared message to those that had not got the oportunity to participate in the FGDs.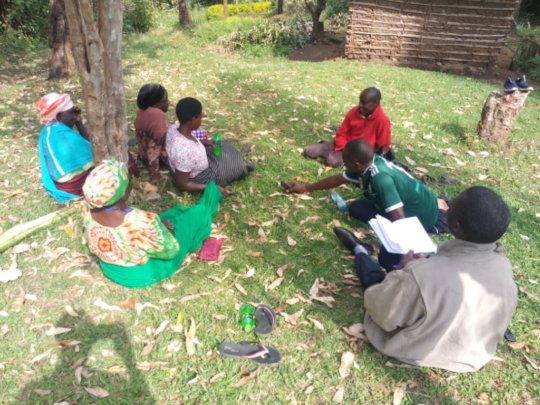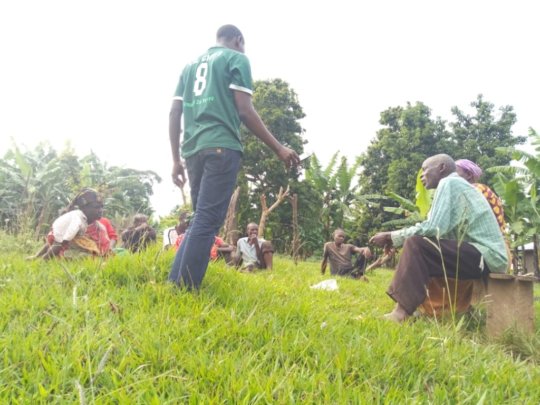 WARNING: Javascript is currently disabled or is not available in your browser. GlobalGiving makes extensive use of Javascript and will not function properly with Javascript disabled.
Please enable Javascript
and refresh this page.