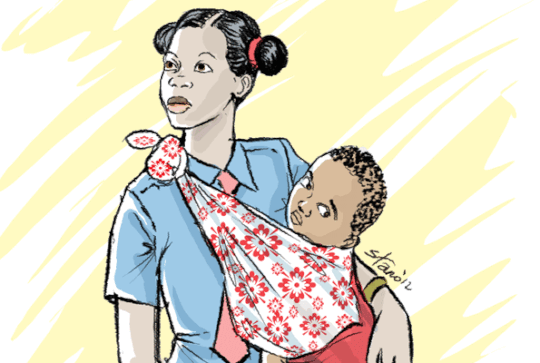 There has been an increase in the number of teenage pregnancies,stigma and mental health problems in the country y due to the corona virus induced lockdown since the young girls are at home and vulnerable to their tormentors.
According to a UNFPA document on teenage pregnancy in Uganda during and post Covid-19 lockdown, Eastern Uganda (Busoga) has the highest reported cases with Luuka district alone reporting more than 600 cases. West Nile and Ankole regions are also reporting many cases.
According to a Police report, 4,442 cases of defilement were reported between January and April 2020. The Sauti reported 800 cases of sexual abuse between January and May 2020, including increased cases of teenage pregnancy.
In 2014, the Ministry of Gender Labour and Social Development in partnership with UNICEF and other stakeholders, established the toll-free number 116 as the Uganda Child Helpline (UCHL)/Sauti to encourage children and adults to report cases of child abuse and all forms of child rights violations.
Health experts argue that because of lack of sexual reproductive services and information coupled with students having to be locked up with their abusers during this lockdown, numerous unintended pregnancies could be one of the negative effects.
Following the outbreak of the Covid-19 pandemic globally, President Museveni in late March, ordered for the closure of all schools and universities with about 15 million learners sent home in a bid to minimise the spread of the deadly virus. Since containment measures in Uganda were put in place, including closing schools and restricting movement, accessing sexual and reproductive health and rights (SRHR) information and services has become very challenging for girls and women. This is on top of cultural expectations surrounding abstinence, which already impacted young people's confidence in seeking sexual and reproductive health services.
The closing down of all schools due to the COVID-19 crisis coupled with an ongoing restrictions on movement has exacerbated the limited access to sexual reproductive health information and services for young people. In fact, it has invoked fear among district officials, leaders, parents and other stakeholders that some girls may not return back to school due to unintended pregnancies after the long stay at home.
Much as the lock down is necceassry to curb the spread of the virus,empasis and rights of all children shoud be valued so as to avoid the longterm consequences even in post Covid times.