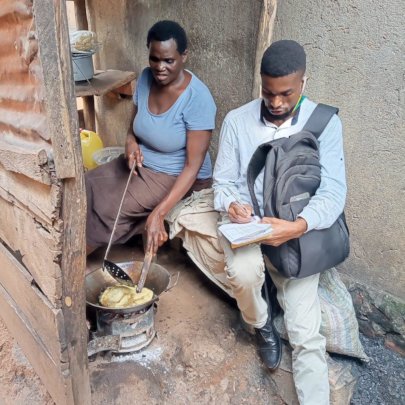 If you take a stroll in most of Uganda's slums, you will encounter many single mothers struggling to fend for their children. With no resources, single mothers leave their children to the mercy of fate. Consequently, the children end up on the streets and engage in activities such as sex work, theft, and drug abuse. Amidst such tough conditions, it is very hard for most of the youngsters to live their dreams or even make ends meet. make
The pandemic has brought hunger to millions of people around the world. National lockdowns and social distancing measures are drying up work and incomes, and are likely to disrupt agricultural production and supply routes — leaving millions to worry how they will get enough to eat.As one enters the slum, the impact of the lockdown turns starker. Some residents have been living here for a long time but many from the other districts are stuck and look forward to return home as their patience and money run out.
Most of Uganda's urban residents are a hand-to-mouth lot. Literally, they live off their ability to make it to town centers every day. A slight disruption in this routine means people will go hungry at home.
Eunice(not real name), a mother of three who lives in a suburb of Kampala, the nation's capital, said she and her family have been eating maize porridge for a week now because she doesn't have more food.
"I boil water, and when it is ready I add maize flour to make porridge. That is what we eat for breakfast and supper," said the single mother, clutching her youngest child, a toddler, close to her chest. "There are about three kilograms left in the bag. So I don't know what will happen after.
"We are going to die of hunger before this virus even kills us," she added.
We are trying to take care of as many people as possible without caring about the numbers, already more than 100 kilo grams of maize flour and beans have been distributed across the four slum communities that we serve. The campaign is still running to feed the children and the