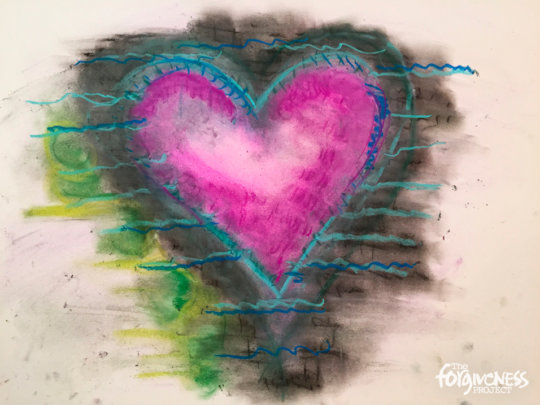 A key part of RESTORE is supporting women to explore and share their stories. For many women in prison who themselves are often victims of serious crimes, they have never shared their traumatic experiences with anyone and have expressed the lack of space to do this in prison with one women who participated in RESTORE commenting, '[RESTORE] is pretty much the only safe space we have in here'.

The use of creative tools such as visual art and poetry are essential elements of RESTORE and empowers the women to map their story in a way unique to them. We'd love to share with you one of the poems written by a women on the programme last week. We hope that by reading this, you will gain a deeper understanding of not only what makes her story unique, but also of the things we all have in common.
I am the person that never spreads lies,
I am the person who always hides.
I hide my pain, my hurt, the broken me no one will see.
I am not the type of person who will share,
So when I do just don't judge and glare.
Give me a chance to show the real me.
The soft hearted, kind and sweet as can be.
My biggest downfall is when I drink,
I just don't think, I don't remember anything.
When I get drink in me, I become someone I don't want to be.
Secretly I become as violent as my daddy, and that's the person I don't want to be.
I try to be strong, I have for so long
All my family think is I am wrong and do wrong.
But watch me prove them wrong
by staying strong
and becoming a new me that have never seen.
I want to be the old Natalie, who never got in trouble
Who stayed in her good own little bubble.
I promise to be a better me.
When I get out of prison I'll prove my family I have vision.
So I have one thing to say,
Don't judge me or anyone when you don't know what they have been through
They might have the same story as you.
Thank you so much for supporting this project! Could we ask you one more thing? Please share this report with a friend, colleague or family member and help bring awareness to this project so that we can continue supporting some of the most marginalised women in our society. Thank you.