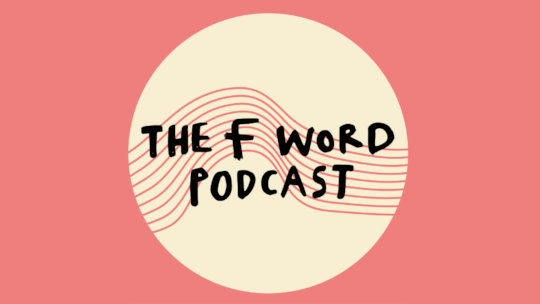 Due to the ongoing pandemic we are still unable to deliver RESTORE in HMP Eastwood Park.
We have instead been continuing our series of online events called the Prison Chronicles to bring the work of RESTORE to the outside world.
So far we have spoken with Marian Partington, Anne-Marie Cockburn, Siobhan Jackson and Jacob Dunne, about their experiences of RESTORE.
More events are planned in the next month so do keep an eye on our website for updates.
You may also be interested in The F Word our podcast series that examines the complex, messy, gripping subject of forgiveness. In each episode Marina Cantacuzino, founder of The Forgiveness Project, talks to a guest who despite having experienced great pain or trauma in their life has found a way through.
Some have forgiven those who've harmed them, others are grappling with forgiving themselves. Not everyone is able to forgive. Not everyone has made complete peace with their past.
But all those featured on the show display a strength that has grown out of vulnerability and they all bear witness to the human search for meaning.
Listen here via our website or wherever you get your podcasts.
We look forward to working with the women in HMP Eastwood Park as soon as we are able but in the meantime we'll continue our work as best we can online.
Thank you so much for all yout support for our work and if you have any questions, please don't hesitate to be in touch.
Take care and stay safe,
Warmest wishes,
Rachel
rachel@theforgivenessproject.com