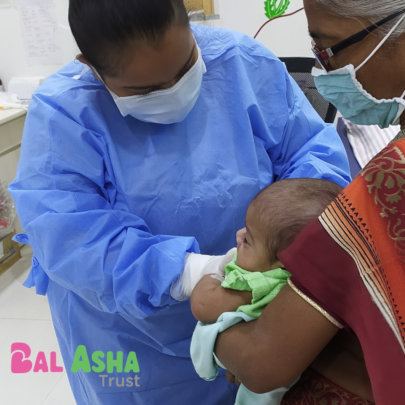 Hello everyone! Hope you are in good health!!
As the world stills struggles with the effects of COVID-19 virus. All of us are doing our best to keep every one around us safe. We at Bal Asha have reworked our routine life to fit in to the NEW NORMAL. We had to make a COURAGEOUS START because we need to do our best and continue doing what we do – provide rehabilitation to abandoned and destitute children and work for the welfare of the under privileged families, all while ensuring the safety of our children and staff.
NEW ADMISSIONS
5 children have been placed in our care by the authorities. Four of these children were placed in different organization a year ago, but no progress was seen. Thus, showing trust in our work and capabilities we have been given the responsibility with the future rehabilitation of these children.
FESTIVALS CELEBRATED
India is a country which celebrates many festivals, and we at Bal Asha love to celebrate them with our children. We celebrated Raksha Bandhan – a day dedicated to the eternal bond of brother and sister. We also celebrated Gokul Ashtami, Ganesha and the Indian Independence Day.
UPDATES – CHILDREN'S HOME
Few of the children required urgent medical attention to monitor their health progress, so we have started visiting hospitals to carry out these tests. All the precautions were taken while these tests were carried out. The hospitals staff was kind enough to assist us through out the process to ensure that the tests are carried out without any hassles and on time.
Our employees are resuming their work and we are happy to have our full team back. This is a necessary step, as the frequency of the children' online classes and therapy sessions have increased and we need more staff members to monitor and guide them.
We ensure that the employees are in good health and fit to start working again. With the return of the staff members, the children feel a sense of normalcy and that everything is getting back to normal.
35 Years of our Service
We completed 35 yaers of work for children. In these years we have supported more than 4000 children.
We thank all our GlobalGiving Donors for their donations!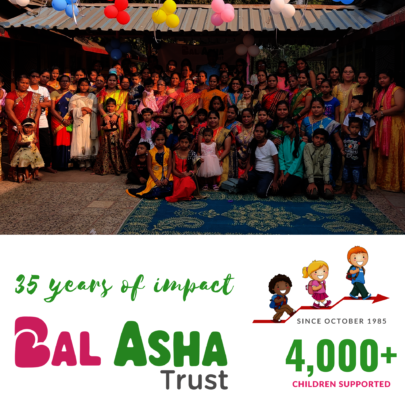 Links: