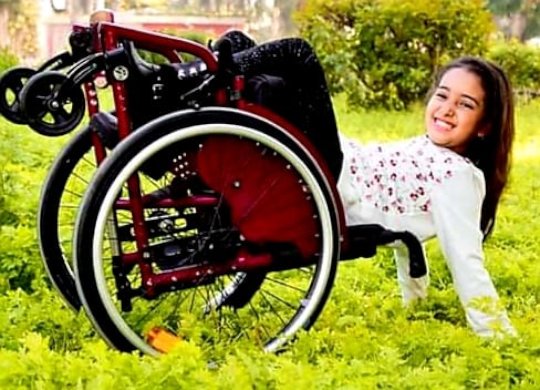 Dear Alhassan donors, supporters, and believers,
Thank you for donating to the Egyptian Kids on Wheels project. Your donations play a major role in changing kids' lives. Helping kids developing a positive and healthy attitude towards their physical challenge is the first step on the road of success. In this project, we offer many services:
1- Sports programs in 6 different sports and numerous art workshops.
2- A customized wheelchair that fits the injury and needs of each kid.
3- Physical and psychological rehabilitation.
4- Recreational events and awareness campaigns throughout the year.
5- Making their schools and homes accessible.
All these services contribute in shaping healthy kids who embrace their challenge and find a way to shine and prove that they're just as capable as their peers. They gain the confidence they need through, for example, having a hobby that they excel at or finding themselves able to move independently using a light-weight wheelchair that fits their dimensions.
Our efforts in raising social awareness over the past 7 years are projected in having more physically-challenged kids pursing their education at schools instead of involuntary homeschooling or no education at all! Our "kids on wheels" now are more confident than ever, they believe that with hard work and dedication they will achieve their dreams.
Nour is one of our future stars! She is outgoing and has a lot of energy. Due to COVID-19 breakout, she has been spending all her time at home. She spent the quarantine time learning new recipes and she has been competing against other kids in her age in cooking contests. Nour was missing going out in the fresh air though so her mom took her out and she was so excited to run on her wheelchair. Nour also applied to our sports program and she will start training as soon as health restrictions are lifted.
Thank you dear donors for your donations; your support is what enables us in our mission so we urge you to continue supporting our cause and stay loyal donors to our cause through subscribing to a monthly recurring donation option. That will help kids in a wheelchair in Egypt to be more confident and accomplished.


Please visit our Facebook page to read other success stories:

https://www.facebook.com/AlhassanFDN/

Thank you for believing in the differently abled. :)