It's a dream to every one to support a project that will have a positve impact on millions of people" Plant 20,000 Trees In Northern Rwanda"
RWAYDAVO is local non-governmental, non-profit, community-based organization whose main goals is health empowerment and promoting sustainable development through public health service delivery and community social developmental activities.
These goals are achieved through projects focusing on improving the health and the standard of living in underprivileged urban and rural communities, primarily in Rwanda.
RWAYDAVO was created in 2013 by Jean damascene during his time as a medical student. He had been working in the community since 2008 and have acquired experience working with the youth and the underserved communities. He identified that many initiatives do not target the whole community, and the poorest are usually forgotten. To tackle this issue, He founded RWAYDAVO.
Next weeks will be a memorial week" In just 100 days in 1994, about 800,000 people were slaughtered in Rwanda by ethnic Hutu extremists. They were targeting members of the minority Tutsi community, as well as their political opponents, irrespective of their ethnic origin"
We will be working remotely and we are plainning to continue activities after the memorial week.
Your donation is vaulable.
Thanks
Jean
This Week Rwandan Youth Development and voluntary organization (RWAYDAVO) have visited Rwanda Agriculture and Animal Resources Development Board to find out available seeds. So far, we have the list of available seeds that we can buy. Note that Rwanda Agriculture and Animal Resources Development Board is an official board in Rwanda where we can get the high quality seeds.
Seeds
1. Grevellia rubusta
2. Sesbania Sesiba
3. Markhamia
4. Calliandra calthyrsus
5. Psidium guajava
6. Citrus Lemon
7. Carica Papaya
8. Tree Tomatoes
9. Passion Fruits
10. Orange seeds
We really appreciate your strong commitment to RWAYDAVO, even a small donation will make a huge difference in our community. I look forward to hearing from you!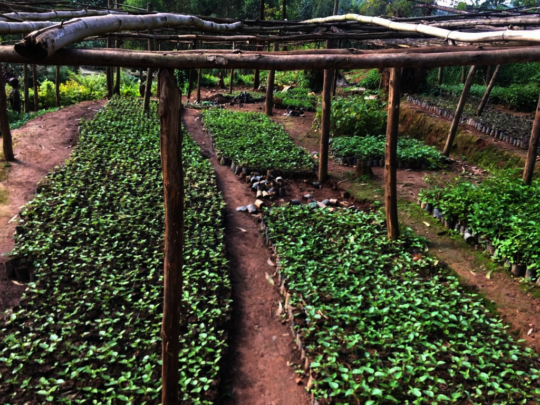 As we have reported last time, planting trees is our pansion, in order to protect the future of our planet.
Rwanda has released the restrictions between provinces and districts, today no lockdown in Rwanda.
Today we have started the exercise to take Google Plus code and we will continue this tomorrow.
We have also got the opportunity to visit other initiative of the company planting trees, however, they sell them and the population are unable to buy them due to financial problems, the photo attached here! Let's together protect our planet.
Even a small donation could make a difference.
WARNING: Javascript is currently disabled or is not available in your browser. GlobalGiving makes extensive use of Javascript and will not function properly with Javascript disabled.
Please enable Javascript
and refresh this page.