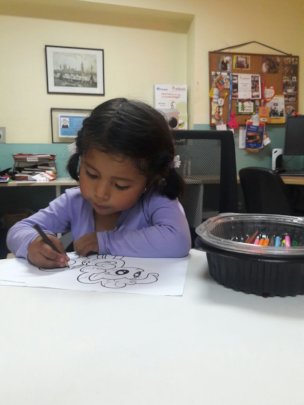 Dear donor,


Thank you so much for your support to finance the rehabilitation of 7 burned children in Peru. Our team, kids and all their families are thankful with you, for your generosity and support. Without your help we couldn't have come this far.
Today I want to tell you about one of our kids:
I met little Luciana in a christmas party for all our kids. She was really cute and shy as well, when someone wanted to say hello, she quickly hugged her mom's leg and hid her face.
Luciana's mom told me that she started to be like that after the accident and because her scars.Just months ago, while she was running in the house accidentally fell into a pot of hot food that was on the floor. -Here in poor areas it is common to put the pots on the floor so they can cool down the food inside-.
Mom and dad do their best to help and support our little girl, but they have a difficult situation: Unfortunately in our country agricultors are not so well paid, and they are from a little place so far away in highlands. Even this situation they never gave up and they decided to bring her to our centre. When she has appointments comes with mom and next time comes with dad. They are always concern about all the advices and therapies they have to do when they come back home.
Lucianita is receiving the treatments needed for an integral rehabilitation in ANIQUEM, which means physiotherapy, occupational therapy, psychological treatment, reinsertion into the society and special lycra garments to get better the scars in her body. Of course their skin will never look like it was before but what we want to achieve is that these kids are able to live a normal life again.
Even when scars are not in face, kids know that they are gonna living all their lifes with those in their bodies and each day when they see them it's a reminder of a traumatic day. Our mission its to convert this scars into hope and everyday we work so hard to make this possible.
Months have passed and Lucianita is now less shy and can talk to you without hiding her beautiful face in something or someone. She is a lovely girl with a sweet voice and is gaining more confidence in herself. Now when she comes to ANIQUEM sometimes stops to visit me in the office and even ask me for paint something she especially choose. She loves sitting there and sing while paints. This moment is really gold for me so I wanted to share some photos with all of you.

I'm sure you would love her if you could meet her.
Thank you again for all your support. We're really blessed to count on you!!!
Team ANIQUEM.