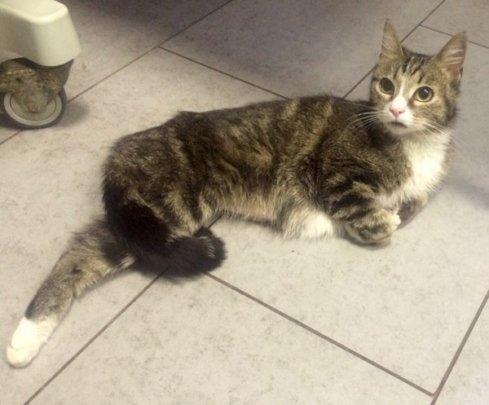 Hello friends!
It's been 3 months since our last report, and it seems that we wrote it just yesterday.
Every day is filled with worries, goals, tasks, important matters for which you do not notice how days and even months fly by.
Recently, our cat department has grown very much. Imagine, we started with 1-2 cats that accidentally fell into a shelter for dogs. And now we have almost 150 cats of different ages, colors, health and character. We have equipped for them a separate area - "Cat's House". Everyone has their own cell, bowl, tray, there is a common place for games with claws, toys.
With so many cats in the shelter, it's time to change our name;)
Unfortunately in the winter many cats die or remain disabled because it climbs to get warm under the hood of the car. This winter was no exception, we received injured cats who needed urgent veterinary care. Many of them after treatment remained to live in a shelter.
We will not show you scary photos before and during treatment. Better see how handsome they are now!
Of course, much of what has been done has become possible only thanks to the help of caring people, including each of you! We thank you so much for the help and support of our project! We hope that in the future you will be with us!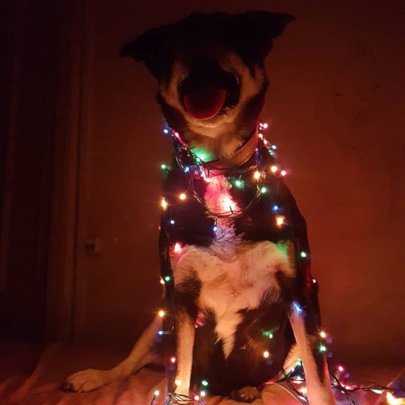 Friends! Do you believe in miracles as we believe in them?

We believe, hope and look forward to a miracle every day, but especially on the eve of the New Year.
And they happen! When a seemingly hopeless animal recovers, it is a miracle; when a dog / cat with a disability finds a new family is a miracle; when an incurably sick old dog is taken into the family and ready to give her love as much as she has left - this is a miracle! When hundreds of people come together to help in a good deed - this is also a miracle!

We are grateful to everyone, everyone, everyone who helps these miracles come true! You are our good wizards, those who make this world better! Only thanks to your help, the shelter's pets are provided with the necessary fodder, canned food, medicines.

In the new year we wish you health, happiness, wish fulfillment and only positive emotions! May miracles happen!

In the photo the dog Taiga, which has found a new family before the new year, despite the age (12 years), poor health and harmful character!

Once again, we thank all our friends for their help, for participating in the lives of the pet shelters, and we hope that in the new year we will be able to make this world a little bit better!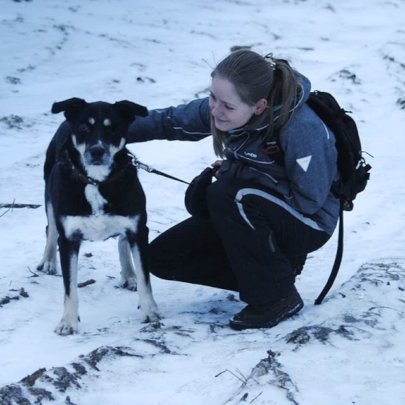 Links: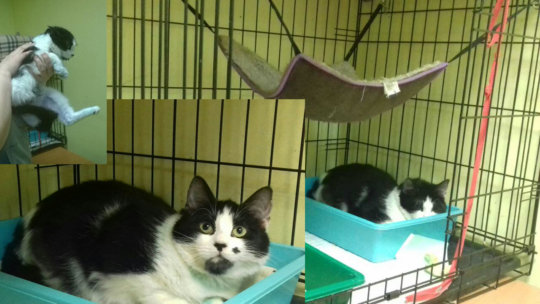 Welcome, friends!
In our next report, we want to talk about interesting projects implemented our shelter.

Over the last 3 months we did not have bright, notable events. But this does not mean that we sit idly. Working at the shelter does not stop even for a second - more than 700 animals have to be fed, walk, we have to do cleaning in cages, give tablets to someone, put a dropper, and so on.
We participated in two events - online fair Soulful Bazaar and GivingTuesday. During the fair, anyone can buy a lovely handmade souvenirs, and all funds raised will be used to purchase equipment for the veterinary clinic at the shelter. The Soulful Bazaar allows to combine the purchase of Christmas gifts to help the orphanage.
On the GivingTuesday day, the shelter partners conducted campaigns to collect aid for shelter pets. This allowed to raise financial, animal feed, warm clothes and other products needed in the shelter.
In winter, the shelter gets a lot of cats who have climbed to get warm under the hood of the car and were injured. Some must be removed paws. This is what happened with the cat Slavik. But good people in time found a cat and took him to our clinic. Slavik had the surgery and now he is on the mend. We hope that there is a person and take him home.
The new equipment, which we bought after the fair, really helps to save the lives of animals.
Now some statistics and numbers. Thanks to your help we were able to buy 112 kg. of therapeutic food for cats. Therapeutic food are very expensive, but they give the animals a great chance for a healthy life. This would not be possible without your support!
Over the past months 10 dogs and 1 cat found a new home and loving owners.

Thank you for the help and support of our project! Little help much better then big sympathy. We hope you will continue to support our project.
WARNING: Javascript is currently disabled or is not available in your browser. GlobalGiving makes extensive use of Javascript and will not function properly with Javascript disabled.
Please enable Javascript
and refresh this page.