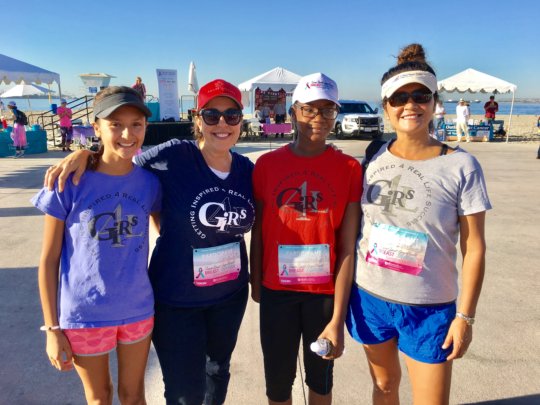 Greetings everyone,
We have some great things to share with you since our last 4GIRLS Organization update three months ago. There certainly never seems to be a dull moment!
In September, our team participated in a community service activity – The Team Spirit Breast and Ovarian Cancer walk in Long Beach, CA. One of our board members is a breast cancer survivor, one is an ovarian cancer survivor and one is currently undergoing treatment for beast cancer – so this walk is near and dear to many involved with our organization. This is the second year that we have participated in this event as 4GIRLS and for a majority of the girls that joined us, it is the first time they have ever done a cancer walk. We love to be witness to their sense of accomplishment and contribution as they walk through the finish line!
In October, we held a fun and informative 4GIRLS Virtual Reality "Empowerment Event". We were fortunate to have a representative from Google, Maggie Minogue, take us on a number of Google "Expeditions", a virtual reality teaching tool that takes students on immersive virtual trips all over the world. For our expeditions, we "visited" the moon, Yosemite, Yellowstone and The Great Wall of China! Our amazing adventures were followed up by a terrific presentation from Robert Taylor, Partner and Director at Pure Imagination Studios. Robert taught us about the past, present and future of Virtual Reality and encouraged the girls to dream big!
And, finally, most recently in November, we held our 4GIRLS Annual Gala. As we have shared before, all of the activities that we offer to the girls in our program is done at no cost to them. The two primary sources of funding for all that we do comes from the Annual Gala and Global Giving. This year, our Gala was at the Alamitos Bay Yacht Club in Long Beach, CA and we had the honor to have two 4GIRLS participants come and share with the attendees what their participation in this organization has done for them.
Ivy Jenkins, who is now a high school junior and attended her first workshop when she was in 7th grade, shared, "The 4GIRLS program has changed the way I view the world and how I react to things...Because of the 4GIRLS program I have become conscious about my actions and about the future I want for myself" and, "it is important for programs like 4GIRLS to exist to continue to promote female empowerment and to express the importance of self love and confidence among growing young women."
Magdalena Diaz, a college freshman and a recipient of last year's 4GIRLS scholarship, said this about our workshop – "Little did I know how much my inner self would change after just two days of experiencing this amazing event. I was exposed to a sight I wasn't used to seeing in my everyday life, women leaders! Women speakers with amazing speeches and stories of empowerment. It saddens me when I see not only boys bullying girls, but when girls bully girls instead of helping each other succeed. Being around women who love and support other women was inspiring" and she also shared, "Attending the 4GIRLS workshop has really inspired me to go towards the career I've always wanted - to be a probation officer."
We are so thankful for the opportunity we have to serve, inspire and empower so many amazing young girls and young women! And, we appreciate all that you have done and continue to do to help us accomplish our mission!
Sincerely,
The 4GIRLS Board of Directors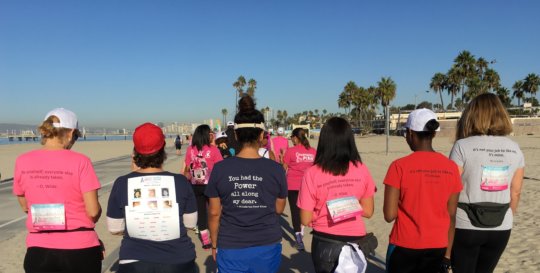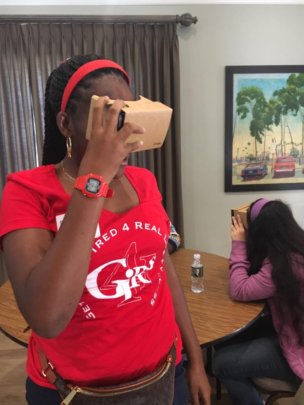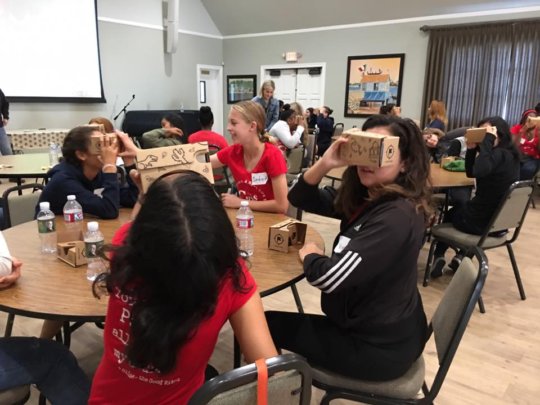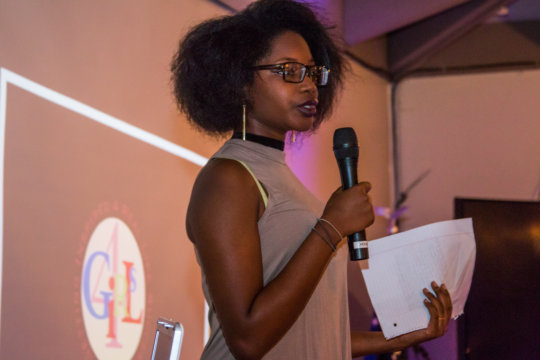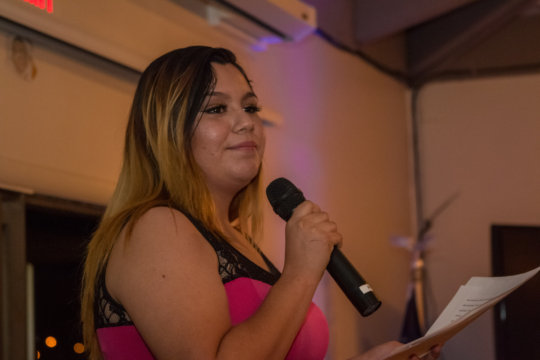 Links: