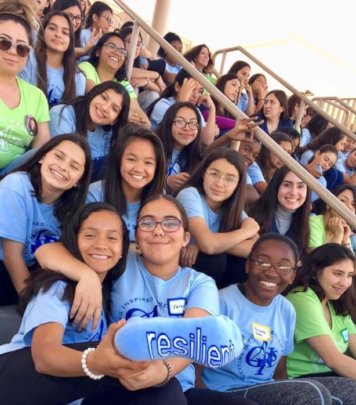 As the 4GIRLS leadership team reflects back on this past quarter, we are amazed and pleased with how productive and impactful our events and activities have been! And, we are happy to share with you what we have been up to since our last update.
The marquee event of the quarter was the 9th Annual 4GIRLS Long Beach Workshop held on March 23rd and 24th at Richard D. Browning High School, where we inspired and empowered over 100 middle school girls. The theme this year was "Resilient" and we had an array of amazing subject matter experts present and lead activities based on the theme. The main event of the weekend was the outstanding keynote presentation by Dr. Elaine Choung Hee-Lee, Assistant Professor, Molecular Biology and Applied Genetics and Director of Human Performance Laboratory in the Department of Kinesiology
at the University of Connecticut (yes, that is a mouthful!) Dr. Lee shared the fascinating work she has done studying extreme athletes and wove that into her powerful message about tenacity and perseverance (her "take home message" can be seen in the photo below.) And, to cap it all off, she gave the girls a wonderful gift – an offer of her time, by providing her contact information with an open invitation for them to reach out to her if they wanted to learn more about her field of study or had an interest in visiting her campus. Dr. Lee definitely left a lasting impression on the girls (and the adult women, too!)
Other significant events that transpired this past quarter included two Empowerment Events and a Community Event. The first Empowerment Event took place on April 28th when, thanks to the tremendous generosity of a community outreach team working with Cirque Du Soleil, 4GIRLS was given the opportunity to see their newest show, Amaluna, at the Port of Los Angeles in San Pedro, CA. This show has a majority female cast, including a 100% female band. "Amaluna is a tribute to the work and voice of women", according to Director of Creation, Fernand Rainville. In true Cirque Du Soleil fashion, the show mesmerized us all, especially the girls that attended who had never experienced anything like it! Our other Empowerment Event for the quarter took place on May 25th at the Ponderosa Family Resource Center in Anaheim. 4GIRLS Committee Members held a financial workshop teaching the girls in attendance about money and financial literacy. The event was a success and the girls learned valuable, real-life skills that they could begin implementing in their lives immediately.
On May 18th, 4GIRLS held a Community Event where we invited the community at large to attend a special screening of the movie, "On the Basis of Sex" at The Art Theater in Long Beach, CA. The film tells the true inspirational story of a young Ruth Bader Ginsburg and her groundbreaking battle with the U.S. Supreme Court for gender equality and women's rights. We had approximately 75 guests from the community attend, some of which had never heard about our organization, so it was a great opportunity to share our story with them. And, it was a great opportunity for the girls in attendance to learn the amazing story of this small but mighty woman and how much one person can accomplish through grit and perseverance!
As if all of this activity was not exciting enough, we wrapped up our quarter by awarding our annual 4GIRLS Scholarships to high-school seniors and, to several middle-school girls to be used towards a summer enrichment program. Our scholarship recipients include:
Isabella, 8th grader, will be attending CSULB Young Artists and participating in the Long Beach Music Academy Jazz Band Camp this summer
Echo, 7th grader, will be attending "Sing CO," the Orange County Summer Arts program
Daryn, graduating senior, will be attending Stanford University in the Fall with intent to pursue a Law Degree and become a Long Beach District Attorney, before embarking on a career in politics
Maritza, graduating senior, will be attending California State University, Long Beach to pursue a career in Biology to become a Pediatric Neurologist
Carolina, graduating senior, will be attending Fullerton Community College and aspires to become either an English teacher or a social worker
Isabela, incoming senior, who wants to pursue a career helping others and improve her community, will use her award to cover school related expenses
Nancy, incoming senior, who is focused on pursuing a future career in law enforcement, will use her award to cover educational expenses
Congratulations to all of the winners! Your accomplishments, awards and your aspirations are impressive!
And, thank you, the 4GIRLS supporters, for continuing to make all of this possible through your generosity!
Sincerely,
The 4GIRLS Board of Directors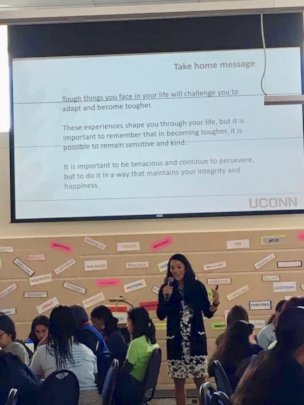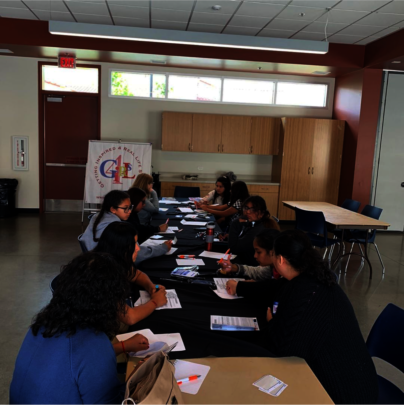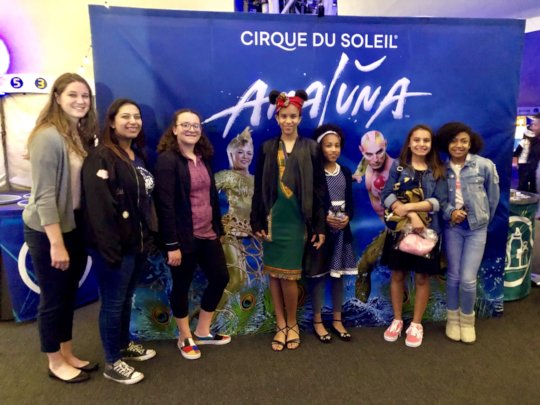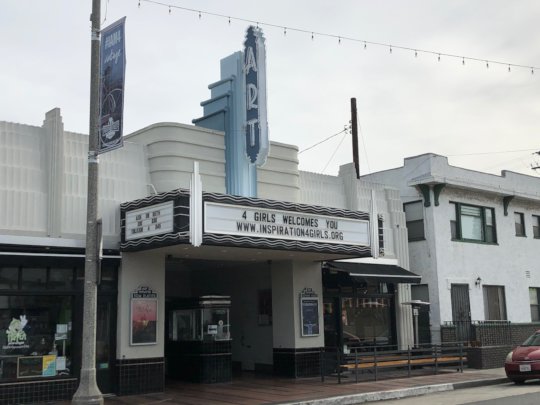 Links: