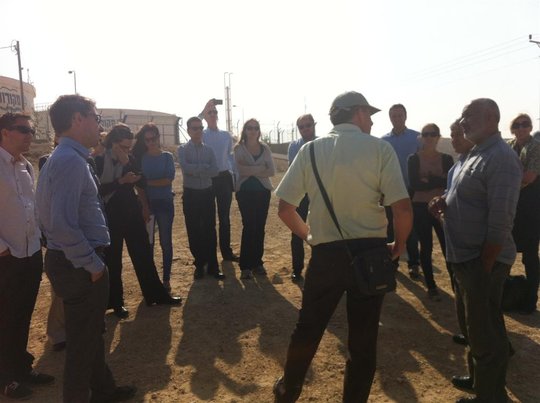 Thanks to your contributions, between October 2013 and January 2014, Adalah conducted over 20 study tours in the Naqab (Negev) for foreign diplomats, representatives of international human rights organizations and development agencies, inter-faith groups, students and academics, and journalists.
Adalah's study tours brought guests to unrecognized Arab Bedouin villages and government-planned towns, and provided a platform for Palestinian Bedouin community leaders to voice their most pressing concerns. The study tours focused on villages that are most "at-risk" of being demolished by the discriminatory Prawer Plan, and highlight Adalah's legal efforts to safeguard the land, and civil and social-economic rights of Bedouin citizens of Israel.
These study tours provided the Bedouin community with access to opinion-shapers and decision-makers who influence the Israeli and international public discourse. Two highlights of Adalah's recent study tours include:
Tour for Hebrew-language bloggers: In November 2013, together with our partner the Negev Coexistence Forum (NCF), Adalah organized a study tour for 12 Hebrew-language bloggers on the situation of the unrecognized Bedouin villages. The participants included journalists from the leading Israeli newspaper Ha'aretz, photographers from Activestills, and other freelance bloggers. The participants produced articles and blogs that were widely shared and read by Hebrew readers, helping to raise awareness of the human rights challenges facing the Bedouin community.
Field visit for diplomats: In December 2013, Adalah joined partner organizations the Association for Civil Rights in Israel, Bimkom – Planners for Planning Rights, and NCF, in organizing a tour for 20 ambassadors and representatives of foreign embassies in Israel. Following a tour to several of the Bedouin villages most threatened by demolition, the diplomats participated in a panel with the civil society experts and Bedouin representatives about the history, legal claims and planning opportunities for the community. The panel discussion focused on halting the Prawer Plan, and the diplomats expressed great interest in raising the community's opposition to the plan to the government of Israel.
As a result of these activities, the grave human rights situation in the Naqab has received extensive attention both locally and internationally. We've seen extensive media coverage (examples of English can be found here), and international actors are also remaining vigilant as the Israeli government continues to deliberate on the implementation of the Prawer Plan.
These tours are made possible through your contributions via Global Giving – thank you!
As we head into 2014, we hope that you will help us reach our goal of raising $20,000 so that Adalah can offer more study tours for media and decision-makers, continue to provide human rights workshops to Bedouin citizens, and support the community through legal representation to save their homes and stop the Prawer Plan. Please join us, and also ask your friends to stand with Adalah, stand for Justice!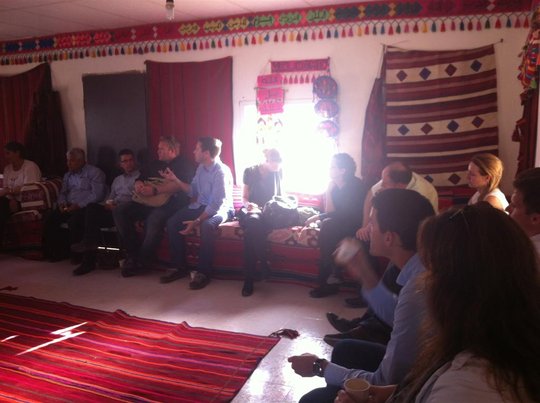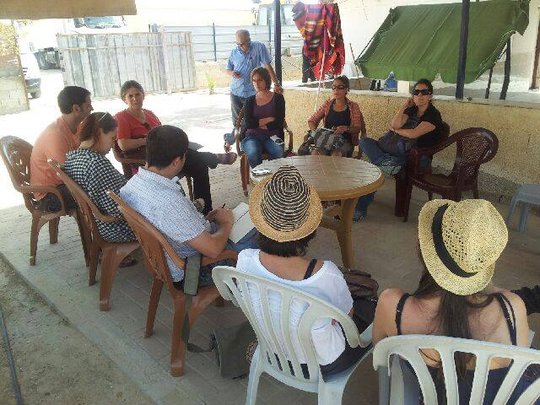 Links: