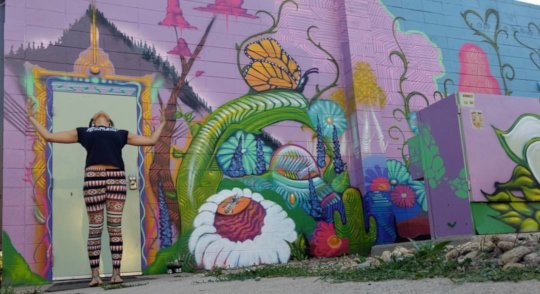 Hello Everyone and thank you for your support,
As we journey into the holiday season, we are happy to report that we have successfully put 75 gardens to bed for the winter. We are incredibly grateful to all the volunteers who came out this year and made our projects a success. We had over 730 volunteers that contributed over 4,670 volunteer hours! We truly could not succeed without you! We grew just over 5,000 lbs of produce this very short season and hope to blow that number out of the water next year.
As we retreat into our homes to enjoy family and friends this winter, so does Jovial. Our goal is to remodel our new office and have the commercial kitchen and grocery store up and ready before spring. Here we will create a much needed space of nourishing and commitment to the highest standard of self care.
We are excited to offer cooking classes, affordable healthy food, nutrition, wellness, and movement classes in our community space. This has been a huge undertaking of remodeling a 7,500 sq ft building located at 1st and Sheridan. However, we KNOW this is something our community needs.
In 1946, Rose Gates began a journey of dedicating her life to helping those in need. She created a community for the underserved families in the Barnum neighborhood offering them resources for food, clothing, and economic growth. In 2016, Jovial Concepts bought the building that housed her efforts since 1979 with the goal to continue in honoring her mission. We could not be happier to call this space our home and hope you will join us in continuing the evolution of full body health and wellness in west Denver.
This building has been a tremendous step for Jovial and is represenative of our growth over the last 8 years. From the garden we build our connection to the environment, we learn what belongs in our soil, our water, and our air. We learn about the nutritious value of the fruits and vegitables that grow up from our garden and become inspired to bring these into our kitchen. At our new location, The Co-op at 1st, we invite you to come and learn how to incorporate the things we grow into delicious healthy meals for your family. One thing our neighbors have asked for most are more economic opportunities. The store will be open to anyone interested in selling their wares. We hope to offer everything from art, jewelry, books, to home grown produce and healthy snacks,
In line with mission of Jovial Conccepts, The Co-op at 1st is committed to the highest levels of sustainability. We aim to be a zero waste facility and package free grocery store. We hope to serve as an example of urban sustainability and are enjoying new partnerships with BikeDenver, GRID, Denver Green Roofs, and so many more.
We look forward to seeing you in the spring for another garden season and for the emergance of our new space as The Co-op at 1st.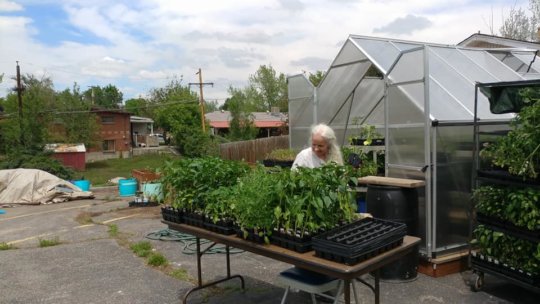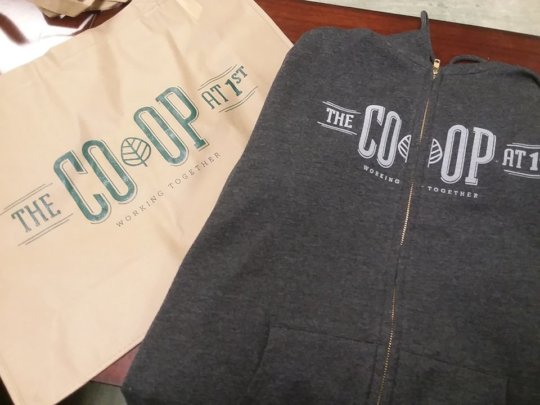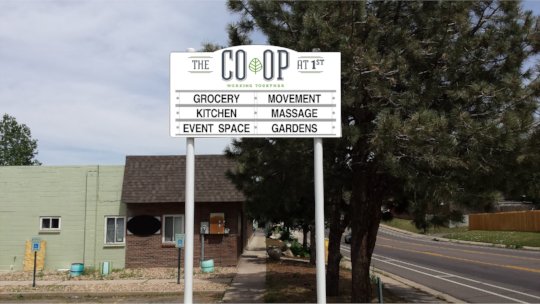 Links: