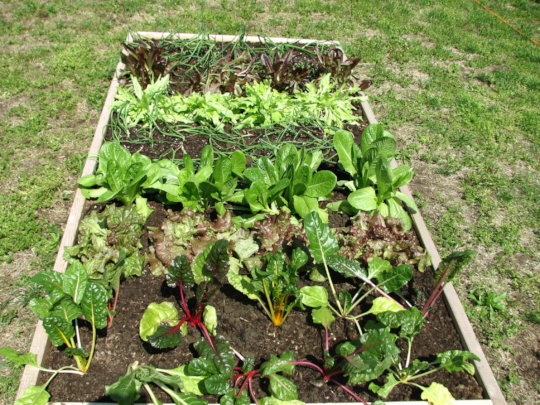 Hello Jovial Friends,
Jovial Concepts took huge steps to plan ahead and plan early this year and it really paid off. We revamped our best practices and started 45 days earlier than last year, which meant we beat the heat and had everything planted by early June.
It is wonderful to see our gardens flourishing and to have already donated 21lbs of fresh food!
We owe much of our success to our growing partnership with the City of Lakewood, who has been doing 1st Thursday Plaza events with us at the Cultural Center. This has been a great avenue to recruit new volunteers and let our board have a lot of fun together. Feel free to join us July 5th at the Lakewood Cultural center.
We also owe a huge thank you to the many hands of Project Helping and their wonderful partnership. This fantastic volunteer organization sent us several corporate groups and many wonderful volunteers to help get all of our gardens planted! Project Helping organizes volunteer events specifically designed to make an impact — both on you and your community. Through the act of volunteering, participants actively invest in their communities while also reaping the benefits of increased mental wellness. This wonderful group has a strong base in mental health and is even giving us the gift of working with a group of high functioning adults with disabilities.
Our garden leader Liz has always had her heart in families with special needs, she was so excited to hear this group wanted weekly projects and immediately volunteered an extra day each week just to work with them. Their first day the Project Helping leader warned our garden leader Liz that Micha and Zach do not like to go out on group days and they were really suprised that they volunteered as they had never been excited about any of the projects before.
Liz felt very honored that they chose her project and was determined to show them a good time. At first, Micha and Zach kept to themselves away from the group. They wouldnt touch the tools or even put on gloves. Liz had an idea! She approached Micha and Zach with a broad fork and showed them how to use it off to the side by themselves. THEY LOVED IT! Soon they were tilling the garden, laughing, and showing the rest of the group what Liz had taught them. Liz said the day was full of laughter and they even got 2 yards fully tilled and planted. The group learned a lot and all brought home little straberry starts to try at their homes!
We are thrilled to be off to such a great start and look forward to our Saturday Garden days. Every Saturday we meet at 5045 W 1st ave (The Co-op at 1st) and split up to tend dozens of gardens. We garden from 10-2 and hope to see you soon!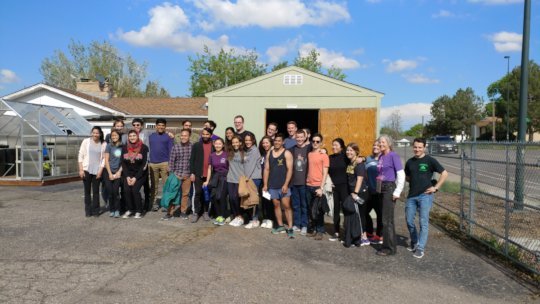 Links:
At this time last year, we launched a Kickstarter in hopes of funding a summer camp for our students. While we were ultimately unsuccessful in our campaign, the idea was seeded and has sprung to fruition this year. Beginning in June, we will offer our Seeds & Sprouts summer programming at Eagleton Elementary.
The program will be based in garden and nutrition education. At Eagleton we will maintain a few beds in the community garden on site. In these gardens we will grow food using permaculture principles, so we will focus on polycultures and perennial pollinators. With funds we were granted last year, we were able to erect a greenhouse at the school and that will be used to propagate seedlings for sale. We learned this past year through our youth farm stand initiative, that they are not only more than capable of managing sales but furthermore enjoy the experience.
For this year, we will also be a part of the City of Denver Youth One Book One Program(YOBOD). This means we will be reading two books from local Colorado authors and facilitating curriculum around them as well. Altogether, we can support up to 50 students with this programming. Our students will get to meet the author in person at a city event and engage them with questions about their YOBOD experience.
We have some strategic partners coming out to make it a well-rounded camp. Swallow Hill will be providing us with a ukelele tuturial. We have facilitators from the Denver Butterfly Pavilion coming to speak to us about invertebrates. Word has it they may even be bringing some animal friends with them! Our camp will have visitors from the CIty of Denver Adaptive Recreation Office hosting a workshop in order to improve disability awareness and inclusion. We will take a trip to Denver Botanic Gardens where they will facilitate a workshop on terrariums and arid climate plants. Lastly, we hope to have a visit from Natures Educators who bring birds of prey to the classroom.
With your help we can continue to provide spectacular summer programming for underserved youth. This year it's 50 students, but next year maybe it can be 500. The possibilities are endless. Thanks for your time!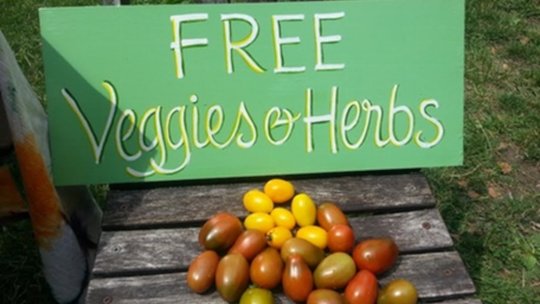 Hello Donors and Friends,

Despite the snowfall, we know spring is fast approaching. We are excited to announce we are launching 3 new neighborhoods: Miller St in lakewood, 40 west arts district, and Dam East in Aurora. If you live in these areas we would love to have you join us as a garden host.

We have a large group of volunteers scheduled for the 2nd week of March and we will be building all our new beds for 2018 and making some repairs and aesthetic improvements to our existing ones.

We fell dramatically short of our 2017 December Fundraising goal and if you or anyone you know can make a contribution to continue the growth of food access and garden education in Colorado we would really appreciate it.

Your donations support families like Susan's, a 64 year old woman who is plauged by poverty in her neighborhood. She sees food banks closing, food stamp regulations tightening, and so many families with no where to go. She donated 2 large garden beds on the corner of her property to Jovial to provide food to anyone in need in the neighborhood. She and her partner put up a large sign and invites anyone who passes by to enjoy some fresh, organic produce!

Your donations also support the development of our new space at 1st and Sheridan that hosts a commercial kitchen and farmers market styled grocery store with affordable pricing for those who need it most. For more information visit: www.thecoopat1st.com and we sincerely thank you for all you do.

p.s. We are looking for spring volunteers for numerous projects indoors and out. Please contact info@jovialconcepts.org to get involved.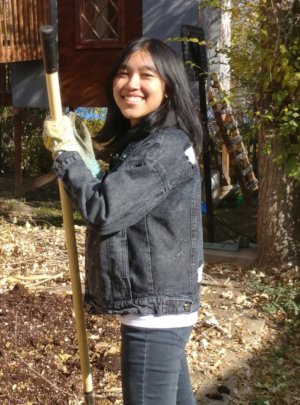 Links:
WARNING: Javascript is currently disabled or is not available in your browser. GlobalGiving makes extensive use of Javascript and will not function properly with Javascript disabled.
Please enable Javascript
and refresh this page.