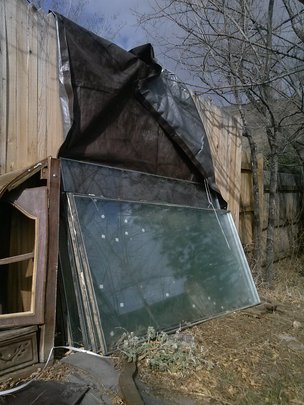 Happy Spring!
Jovial Gardens is in full-swing and certainly off to an auspicious start! The incredible support of our volunteers, and amenable weather over the past couple weekends has provided us more time in the gardens. We are on track and often exceeding expectations.
We have turned 41 of our 43 plots, and may include a couple more small spaces. As of today, we have over 1600 heirloom starter plants for 43 garden plots, with an overall average of 150 sq. ft. per plot (plots range from 80 - 1600 sq. ft.). Our volunteers have collectively contributed hundreds of hours in the gardens prepping plots/turning soil, building planter boxes, collecting material donations, and spreading compost and other soil amendments, often in inclement conditions. We have spread seed in a few of our plots - beens, corn, etc.
Starter plants include multiple varieties of tomatoes and peppers along with some herbs - primarily basil. Many thanks have to be extended to Denver Urban Gardens for donating nearly 400 packs of seed - many of which will provide a solid jump start for next season.
As of last weekend, community donations have provided us with enough structure, including actual greenhouse pane's/panels/framing, and funds (Thank you Denver Foundation) to complete the Jovial Gardens greenhouse architectural design (which we will publish on Facebook so people know what we're doing) with the assistance of Kurt Sullivan. We anticipate a late April, early May completion and christening of the permanent structure. With the updated design, we have more than doubled our initial design foot print to 400 sq. ft., and a potential growing space of nearly 600 sq. ft.
We're always looking for donations, including: garden tools, poet tools, roto-tiller, coffee grounds, inoculant, building materials (cinder blocks, lumber, etc), and the use of pick-up trucks on weekends to transport manure, compost, and other supplies.
We are excited to announce that so many people want to donate yard space that we have been forced to start a waiting list!! Once we reach our $20,000 goal for this year, we will start turning the soil for the gardens on the wait list.
Volunteers include:
Katie Krueger
Eric Voecks
Jenna Manchego
AJ Johnson
Terry Henninger
Diana Hall
Chris Grant
Kim Weeks
Carrie Sonnerborn
Teri Connolly
Erin Williams
Jeanette Hyatt, her son, Kyle, and friend Jake
Adam Culp (SOS group "Sherpa")
Emily Freer
Joel Hamilton
Angela Casella


Donations:
Vicky Peters made an awesome donation.
— 3 shovels
— 2 box fans
— 1 space heater
— Lots of lumber for our planter boxes and greenhouse construction.
Jasmine Bernheim
Three used greenhouse panels, and a frame for another. Having the panels has given us the ability to design around them for the overall greenhouse design.
Kurt Sullivan - Greenhouse architectural design
Denver Urban Gardens Seed Giveaway - hundreds of packs of heirloom seeds
Miguel and Henry - Compost
Allyson Kissel - Plexiglass, and PVC pipe
Stan and Elizabeth Barrett donated the five 3' x 6' and 4' x 6', one inch window panes, three greenhouse gardening books, a copy of his Master Gardener materials folder, and a compact space heater.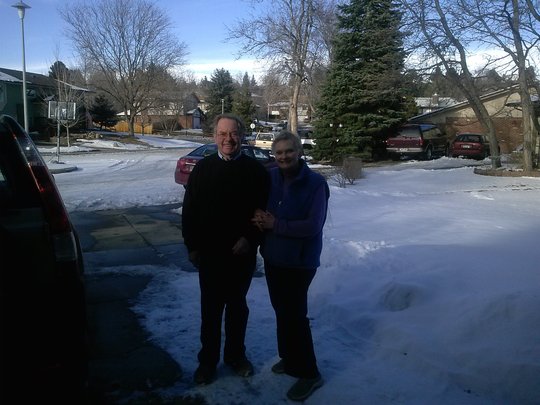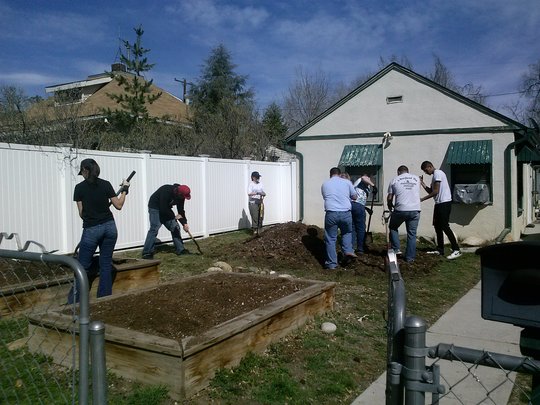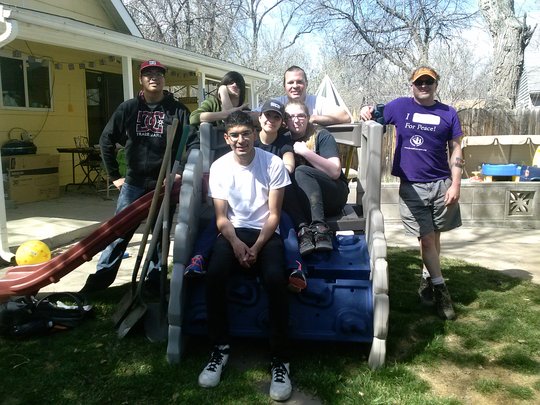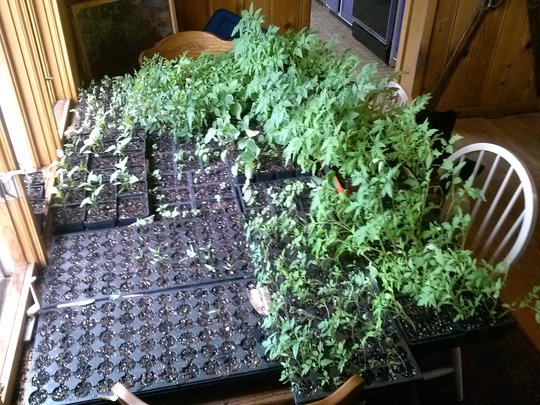 Links: