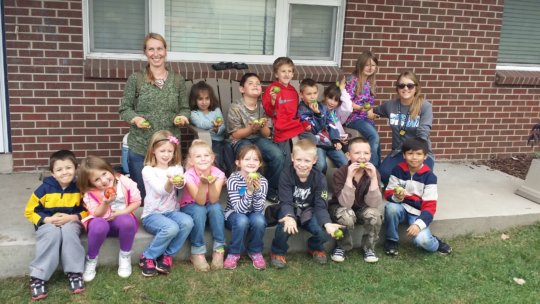 When Kyffin Elementary's second and thrid grade students Lynn and Robby (all names have been changed for privacy purposes) were asked how they could change the world, they decided to take the challenge one step further and design a fully execuatable community project. These Kyffin Students in partnership with community parent liasons found Jovial Concepts via google and recruited us to help their dream to feed local families become a reality. Over 80% of students in their school are part of free and reduced lunch programs and struggle with the idea they may not go home to dinner.
Lynn boasts that she will cover the cost of the garden by creating a small student run business. She sees a seasonal food stand that offers student grown organic produce at a fraction of the grocery store cost. "My food stand will allow my friend's parents to buy them vegitables" says Lynn.
The funding we have recieved so far is not only going to make Lynns school garden a reality but is also revamping the garden and grounds at Eagleton Elementary school as well. To make things more exciting, these projects have recieved additional funding through a Jamba Juice school garden grant. Their grant provided us the materials and tools for one student run garden bed! Of course, to make Lynn's market a reality we will probably need to build closer to 12 beds, but it is a wonderful start to success.
Eagleton Elementary has also reached out for our help, Principle Lilly envisioned an area where students could learn about a wide array of produce, herbs, fruits, and local plants. To accompany their renovated garden space, Jovial Concepts is installing an ALL LOCAL Colorado Plant Wildlife Habitat. The theme is "Hummybird Garden" and we will grow many gorgeous local plants that invite butterflies and hummingbirds to play in the garden. Each plant will be labled and the gardens will support teachers in completing common core cirricula.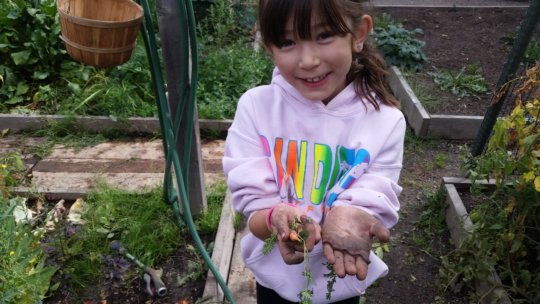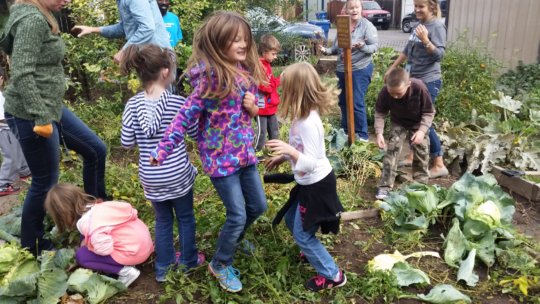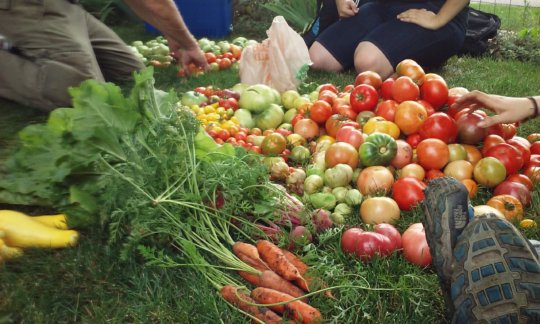 Hi! Today, I would like to take the time out to introduce you to one of our newest team members, "Sara."(name changed for confidentiality) Sara is a freshman at Denver University where she is a member of the Environmental Studies Living Learning Community. She hopes to use her background in Biochemistry combined with her volunteer service with us, in order to prepare herself for a position in Peace Corps, as it is her dream job. The Living Learning Communities at DU are groups of students who upon enrollment agree to live together, take classes together, and even participate in community service together. We are very gracious to be partnered with them, as they have provided us with three extremely enthusiastic interns including "Sara", whom we have empowered to develop a community composting initiative with our help.
Partnerships such as these are vital to sustaining a community gardening initiative. With limited staff, it can be quite challenging logistically to manage close to 40 gardens. However, with continued backing from our gracious garden hosts, the outlying communities, and local institutions/organizations we have made it work quite well. For this garden season alone, we have provided over 4300 pounds of food for local food banks: 2500 pounds of which was fresh produce grown at our own gardens and the rest from various community partners.
None of this would be possible without all of the support we have managed to garner over the course of the season. We have had hundreds of volunteers come out since the beginning of the season. Just this past week, we had over 50 visitors to our gardens! We facilitated Service Days for both Regis University and DISH network over the weekend. Earlier in the week, we were visited by a group of students from an alternative high school for homeless youth. Most of them had never been to a farm or garden, nor had the experience of picking their own food. It was simply enthrallng to watch as students who were proudly proclaiming their distaste for tomatoes at the beginning of the day, were clamoring about how flavorful our Yellow Pear Cherry Heirloom Tomatoes were by the end of the day. In fact, their teacher was so pleased with the experience that we have allowed them to take care of our newest beds in order to provide a longer term service learning opportunity for his youth.
As encouraged as we are by this progress, we know our work is truly never over. There are already gardens waiting to be added to fold for next season, and we will need your help to make sure we can accomodate them

If you are interested in volunteering or getting involved please email info@jovialconcepts.org or call
303-578-2569

Thank you for your support of Jovial Gardens!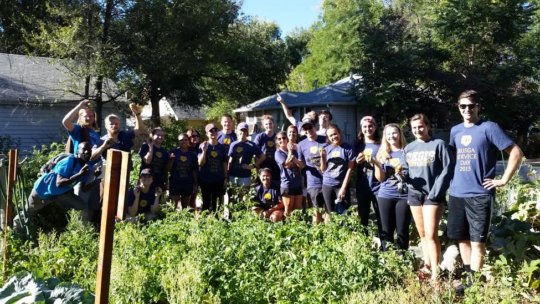 I want to start off firstly by saying: thank you. The support you have given Jovial Futures has been invaluable and has allowed us to do many amazing things for this community.
Your donations have funded educational trips to the museum, program supplies, a ropes course day and mentor activities. You have allowed us to enrich the lives of the students who have been involved in our program over the past year and we are incredibly grateful for the support.
Our non- profit, Jovial Concepts, serves the Edgewater community and we have decided we need to readjust our focus, so as to continue to ensure maximum impact.
This refocus has resulted in our decision to not continue with the Jovial Futures program.
Working with the students has been the highlight of this program and we will miss being a part of their lives on a weekly basis.
Jovial Concepts will continue with our greenhouse and seed to table program. This program focuses on sustainability, healthy living and providing access to high quality food.
Jovial Futures has had some amazing accomplishments over the past year. We have worked with over 30 students and helped them to find their spark. We have learned a lot, and had tons of fun together. We feel that our students have confidence and positivity making them more prepared for the years to come.
Thank you so much for your support and we wish the students all the best in the upcoming school year.
Links:
WARNING: Javascript is currently disabled or is not available in your browser. GlobalGiving makes extensive use of Javascript and will not function properly with Javascript disabled.
Please enable Javascript
and refresh this page.