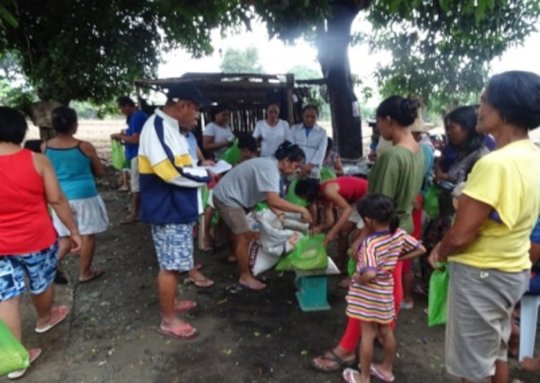 On behalf of the typhoon Mangkhut survivors in the municipalities of Dolores and Lagangilang, Abra Province, I would like to extend my gratitude for the generous support that GlobalGiving donors have extended to our project.
With your support, we managed to provide assistance to the 32 farmers of Sitio Pudao and Sitio Malaylay, Barangay Mudiit in Dolores, Abra addressing the following areas:
Seed dispersal
Rice- the staple food of the Filipinos. This is the stable crop among the local farmers, especially during the rainy season.
Corn- mostly planted in the dry season as an alternative source of income of the local farmers.
Vegetable seeds- mostly planted for the farmers` own consumption. For extra produce, they sell it within the community.
Compost/Fertilizer
Distributed to enrich the soil nutrients of the farms and will help guarantee a good harvest.
Agricultural machinery and equipment
To save time and effort, OISCA machinery like hand tractors are lent to the local farmers. Moreover, to address the crop irrigation problem, communal water pumps were provided.
Our project beneficiaries were able to harvest the different kinds of vegetables out of the seeds that we distributed. They are again planning to plant other cash crops, such as mung beans for it only takes 2 to 3 months before harvesting. The area is still affected by the dry season and the communal water pump that is provided is helpful, not only during the land preparation, but all throughout the cropping season.
Somehow, we are instrumental in the recovery of the affected farmers from the ill effects of typhoon Mangkhut. The farmers are very grateful to the GlobalGiving donors for the support extended to them.
On the onset of the rainy season, they will be preparing their land for rice production. The farmers are hopeful that what they went through after the typhoon will not be happening again.