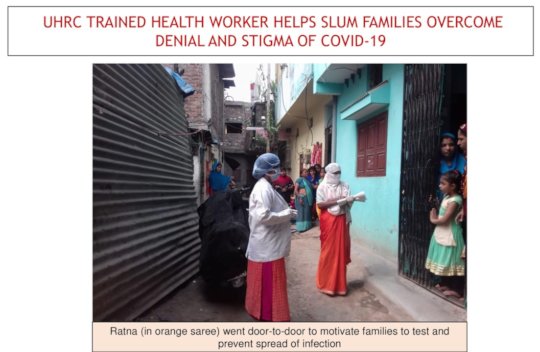 As cases of COVID-19 find a new hunting ground in urban slums in India, addressing denial and stigma among slum communities towards testing is a new challenge. In some slum areas residents put up a defense to reinforce the absence of any cases in the area. In support of their denial, they walked out in the lane without wearing masks nor maintained physical distancing. Their false brave acts and defiant body language prevented UHRC mentored women's group members from making any effort to help the basti families overcome denial.

We learnt of a positive example where slum dwellers overcame stigma. In one basti, 26 year old Ratna, a UHRC trained active Urban ASHA (Accredited Social Health Activist) was able to motivate families which had the first 2-3 COVID-19 positive cases to not consider the infection as stigma. She encouraged their family members and neighbours to get tested. She proactively visited the houses, and families in the vicinity and confidently encouraged them to go in for COVID-19 testing. Ratna, the Urban ASHA urged the Health Department team to visit and test family members and neighbours of those who initially tested positive. Eventually 18-20 people were tested positive within the neighborhood. Through these efforts basti dwellers were able to act in an informed way and overcome their fears. Most people in the neighborhood wore masks to prevent them from spreading the infection and from acquiring it.

Ratna's confidence comes from her mother who herself has been an active women's group member. Ratna has also been involved with UHRC's training and outreach work since she was an adolescent.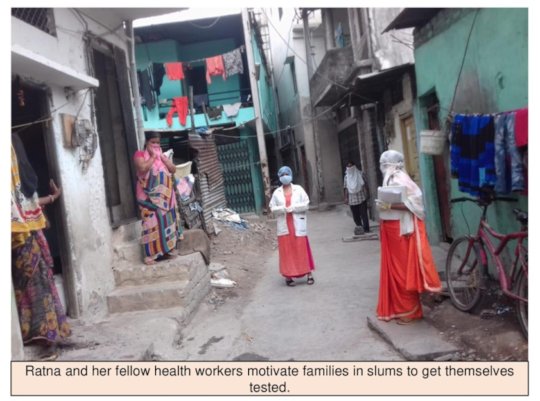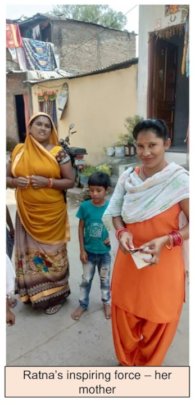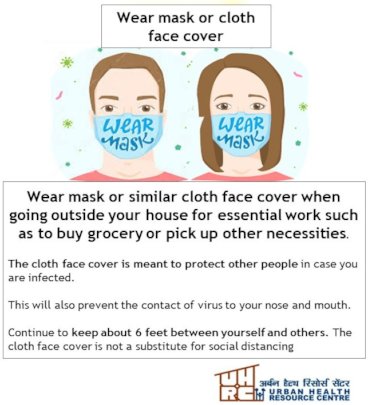 With the surge in COVID-19 crisis in India's slums and informal settlements, UHRC team continues to reinforce messages to promote infection prevent behaviours through the use of social media platforms such as WhatsApp and Facebook. These messages are circulated in local language (Hindi).
Wearing a mask is a suitable method to prevent transmission of virus to others who might not be infected. Covering one's mouth while being outside for essential work such as buying groceries is crucial as an infection prevention practice as risk of transmission in public places is high.
The mask or face cover should be covering the bridge of the nose and mouth. It is crucial to remember that maintaining physical distancing of 6 feet is also very important and wearing masks cannot substitute it.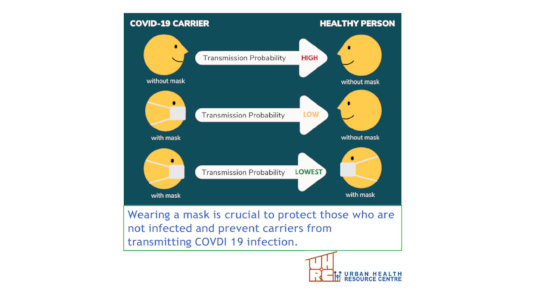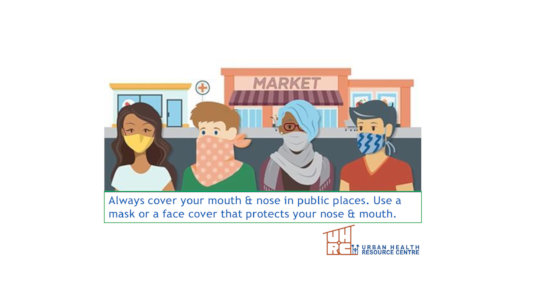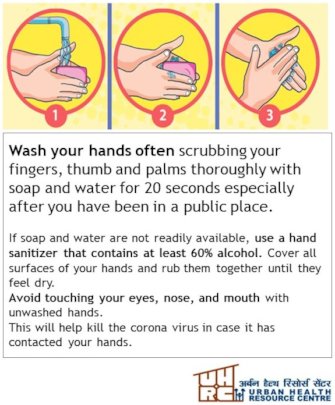 Recent outbreak of coronavirus in India has not only paralysed the economy but has also put the most vulnerable at risk of getting infected. The living conditions of slum communities in India are characterised by sub-optimal housing and high population density. The public healthcare infrastructure of India is weak which doubles the challenge for the most vulnerable.
UHRC team members have developed COVID 19 prevention messages in local language (Hindi) and are transmitting to the slum communities via WhatsApp and Facebook, the most used social media platforms by slum families. The messages are being reinforced periodically to remind the community about following these preventive behaviours.
Key messages are:
Washing hands aggresively using soap and water for at least 20 seconds.
Avoid touching hands, nose and mouth with unwashed hands.
Avoid shaking hands while greeting someone. Fold hands while greeting.
Use your forearm to cover the mouth while sneezing or coughing.
Stay at home as much as possible. Avoid stepping out unless absolutely necessary.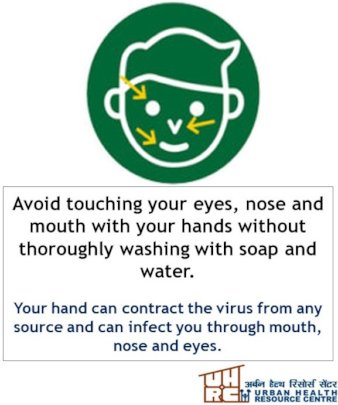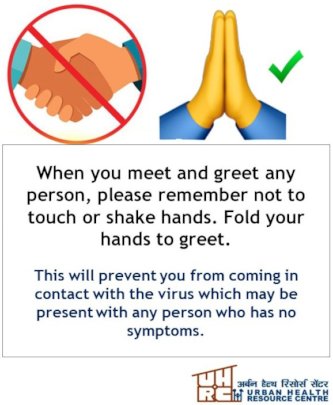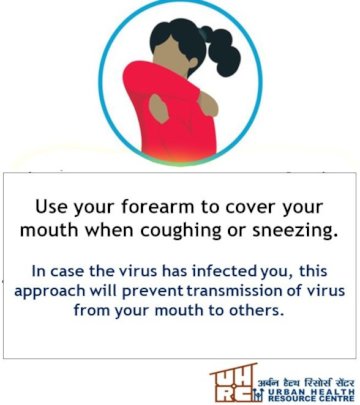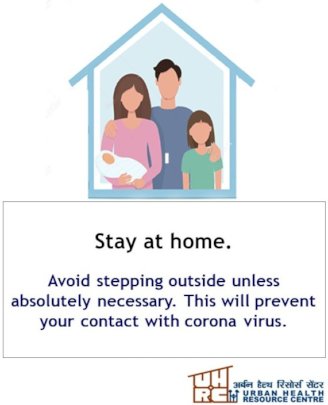 WARNING: Javascript is currently disabled or is not available in your browser. GlobalGiving makes extensive use of Javascript and will not function properly with Javascript disabled.
Please enable Javascript
and refresh this page.