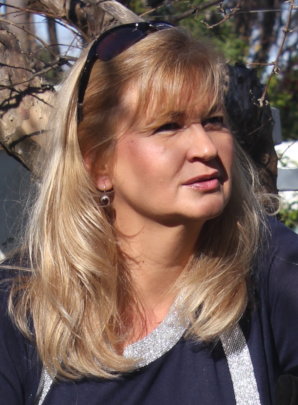 Dr. Ewa Skowronska has been appointed as the executive director at The Topsy Foundation NPC. The Foundation's mission is to provide disadvantaged rural communities with the support and tools needed to raise happy, healthy and capable children. The Topsy Foundation aims to provide the opportunity for these children to thrive, regardless of where they come from.
With the aim of breaking the cycle of poverty and empower rural communities, the Topsy Foundation leverages community assets for sustainable change. This is done through a holistic set of services which includes education (early childhood development and inclusive education); food security (vegetable gardens); health (health screening, primary care medication, x-rays, hearing and vision testing); and psycho-social support. (counselling and referrals).
Dr. Skowronska trained as a Medical Doctor and Master of Public Health specialist (MD/MPH) at Johns Hopkins Bloomberg School of Public Health and will be responsible for strategic and operational direction at The Topsy Foundation and overall technical support for Early Childhood Development (ECD) Programme that is being implemented in three districts in Mpumalanga.
Before joining The Topsy Foundation, Dr. Skowronska worked at mothers2mothers as Senior Technical Advisor providing strategic direction, technical leadership and operational oversight to seven Country Offices in sub-Saharan Africa: Kenya, Malawi, Lesotho, Swaziland, Tanzania, Uganda and South Africa. Her areas of responsibility included Reproductive, Maternal, Newborn and Child Health and Adolescent Girls and Young Women (AGYW) related to HIV. At mothers2mothers she worked in tandem with a wide continuum of external partners and stakeholders, such as donors, national governments, private-public partnerships and civil society.
Prior to that, Dr Skowronska worked with the Clinton Foundation HIV/AIDS Initiative in Malawi as a Paediatric HIV/AIDS Manager. In this capacity she developed, and implemented programs supporting national efforts in scaling-up PMTCT and Paediatric HIV/AIDS care and treatment, at a national and district level.
During her career with Pharmacia/Pfizer as a medical director her diverse portfolio enabled her to gain extensive knowledge about clinical research and development, as well as managerial experience in fast-paced multinational and multidisciplinary environments.
"We are delighted to have Dr Skowronska join our team," says Sarah du Toit, Development Manager at The Topsy Foundation, "her extensive skillset, expertise and experience in the development sector are a great asset to our organisation. We have some very exciting new ventures in the pipeline for 2018 that she will spearhead, which will springboard our initiatives and efficacy into new realms."
About The Topsy Foundation NPC
The Topsy Foundation NPC, which was established in 2000, is a fully-registered and internationally-respected South African Non-Profit Organisation which provides relief services to some of South Africa's most under-resourced communities.
The Topsy Foundation partners with three communities in the sub-district of Dipaleseng, Mpumalanga. Activities take place from a central project site called the Topsy Health and Stimulation Centre which is established as a focal point for the surrounding communities. This area, often referred to as a forgotten part of the country, due to its scant infrastructure and lack of large-scale industry, is home to several large rural communities situated around the towns of Balfour, Grootvlei and Greylingstad.
Sarah du Toit | Development Manager | The Topsy Foundation NPC
Ogilvy & Mather, 15 Sloane Street, Bryanston, Johannesburg
E-mail: sarah.dutoit@ogilvy.co.za
Tel: +27 11 709 6678
Links: