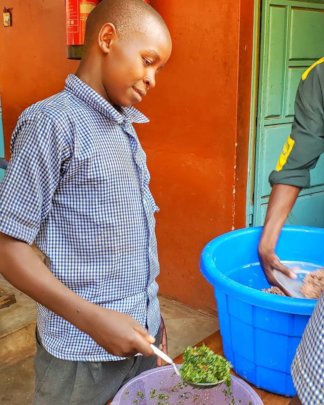 We continue to ask for your support to fight against malnutrition and starvation in Kenya.This is a time of severe and urgent need, with drought throughout Kenya having a terrible effect on crops - causing many families to miss meals or greatly reduce normal portions to try and get by.

Virtually all of the guardian families served by MCC have asked about the possibility of any relief food at their most recent visits. Some of the younger kids are too weak due to lack of food to make the long walk to schools or are too weak and fatigued to be alert and do well in their studies. Elderly and the children face the greatest risk at this time. Makindu Children's Centre provides staples such as cooking oil, beans, and maize.

Your help and support for Makindu's Global Giving Project to feed orphaned children is more important than ever. Your support has enable us to provide them with the new water pump and expanded solar power, so now the Centre will be able to expand the garden plots available to guardians where they can plant and grow fresh vegetables to augment the staples from the food baskets. We will continue our efforts to prevent future malnutrition, but must emphasize, that at this time the need is very immediate and life threatening to the house holds we serve. To provide a month's supply for our 300+ households, we must raise $7,000.00 very soon. Please consider even a small donation today, which will help this effort.

Thank you for supporting Makindu Children's Program.
Links: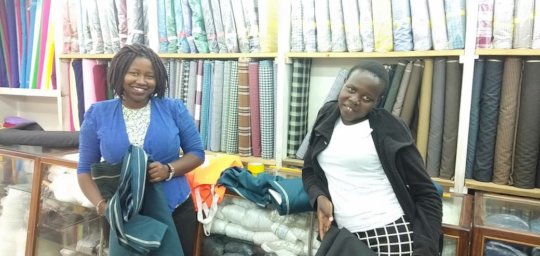 We want to celebrate this amazing milestone with all of Wayua's supporters! On Tuesday she opened her tailoring and dressmaking shop, on a popular street with busy pedestrian traffic. She has turned her dream into a reality with crucial assistance at the beginning of the process.
Finding the right location was key to the future success of her business. Makindu Children's Program staff were able to assist Wayua in finding her location and also procuring the equipment and materials she needed to open up her shop.
Thank you to all who have supported Wayua and enabled her to have the tools and confidence in herself to launch her business. This means so much for Wayua's future and her ability to continue to care for and support her elderly grandmother and 3 cousins. We look forward to seeing her business thrive.
Congratulations Wayua!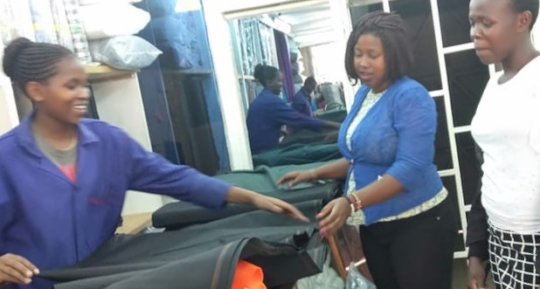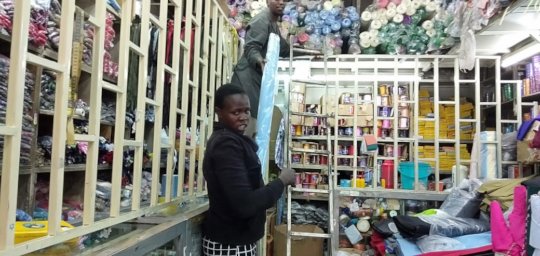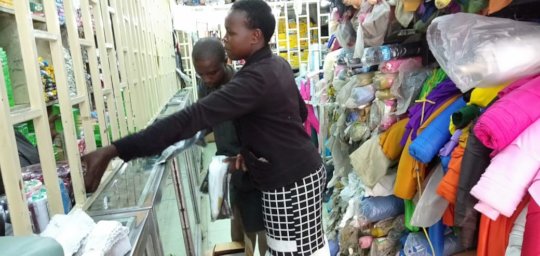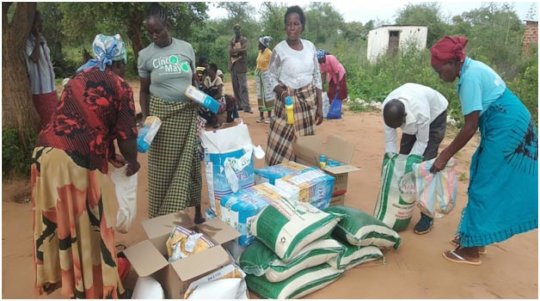 We are pleased to report that Makindu Children's Program food basket distribution efforts are gaining support from the County Government of Makueni as well as members of the community who want to help.The baskets for needy households which provide staples like wheat flour, rice, and cooking oil have been expanded to allow for more variety. At least 350 children were served with daily meals at the center in 2018, 78 households which have guardians on HIV care and treatment were supported with supplementary food to improve on their health/ nutrition, households too far away from the centre to walk were provided with supplemental food baskets, and ALL households have received dairy goats which have been instrumental in milk production, both for domestic use and for sale as well. Your support continues to help provide essential food for these impoverished families and children. Thank you!
WARNING: Javascript is currently disabled or is not available in your browser. GlobalGiving makes extensive use of Javascript and will not function properly with Javascript disabled.
Please enable Javascript
and refresh this page.