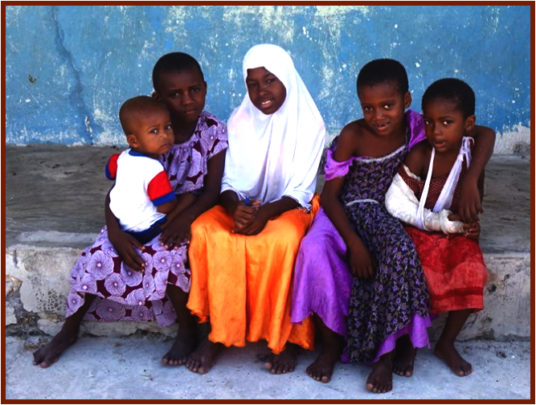 Health issues have arisen for some of our MCP girls. It's rough because they are already distracted because of their menstrual cycles which hinder them from attending classes (unless they use the menstrual kits we provide them), they're hungry and they have so many responsibilities at home. We always have kids who have health issues that require major care that they can't afford which keeps them out of school even longer. Right now we have a girl who is experiencing heart issues. One of her valves to her heart is very narrow and isn't pumping enough blood. She will need surgery to fix this. If this waits any longer, she may not make it. She definitely cannot go to school in this condition. We also have guardians who are in need of medical attention. When the guardians are sick the children must stay home from school to care for the household. This is just a reminder that even when we help so much there is still so much assistance the girls need and we would love to be able to help all the girls with the types of funds they need to keep them in school. Thank you for your support.
We are really happy because in the next few years we will have a large amount of students going to high school or vocational school. However, concentrating on studies is nearly impossible to do without the right nutrition which is why we are in need of providing unimix to these hardworking students. Unimix, which is a nutrient dense food has recently gone up in price. To continue giving the kids and their families these meals we will need major donations. We currently serve 46 kids and 66 guardians with HIV who are in extra need of this highly nutrient rich food. The need for them to have this nutrition for their immune system is incredibly important so that their anti-retrovirals can work properly and efficiently. Thank you for being a constant support to the many kids and guardians who are in need of the help so they can attempt to escape the poverish cycle in Kenya.
We are so grateful that we have received your support to enhance the lives of so many girls by giving them justice when they have been mistreated. It's very upsetting and unfortunate, but in Kenya there are many girls who are treated as second class citizens. By this they are regularly harassed by men, verbally, emotionally and sexually. Men have been getting away with these incredibly life altering incidents but with our help many girls have been able to afford lawyers who can actually speak for them, we have given them a place to stay and care away from the person who had abused them and support to work through the trauma. We have many girls who still need the trauma support. Since more girls are getting justice, less men are committing crimes against them. This is exactly what we have been going for. Even though this project is "retired," we are not done. There are still many girls who could benefit from the therapy, being able to escape from their abusers and having lawyers who truly care about them. You can donate to our fundraiser focussed on giving girls education https://www.globalgiving.org/projects/empower-kenyan-girls-with-education/ . Although the title only mentions education, we recognize that it takes major emotional work to dedicate time to school, especially when a girl is hiding from their abusers, struggling to find food and caring for many younger siblings. Asante.
WARNING: Javascript is currently disabled or is not available in your browser. GlobalGiving makes extensive use of Javascript and will not function properly with Javascript disabled.
Please enable Javascript
and refresh this page.