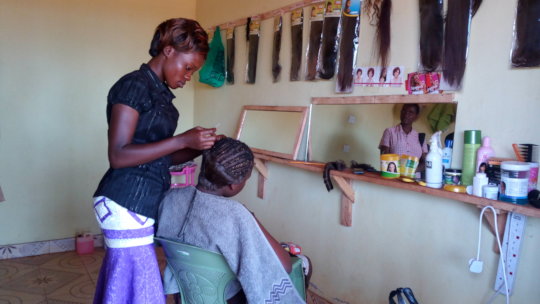 Empowering Girls in Kenya continues to be one of our main goals. Makindu Children's Program sends girls to college if they score high enough marks on the entrance exams. For those girls who don't make the cut, we offer them valuable skills training in local vocational schools.
Two girls have thrived with their vocational education and are well on their way to becoming successful business women.
The first girl, let's call her Anna, showed great promise with hair styling as a young girl. She often did the hair of our guardians, the staff and some of the children, and impressed everyone around her - and this was BEFORE her hair dressing education. We sent her to vocational training and upon graduation purchased the supplies needed to open her own shop, along with two months rent. This was 3 years ago, and today she is one of the most popular hair stylists in Makindu, making quite a name for herself as the best in hair extensions. Anna also visits the Center occasionally to offer support to the children, encouraging them to do well in school and find an enjoyable skill.
The second girl, let's call her Wamua, showed great promise with dress making and tailoring, again BEFORE any formal vocational education. We sent her to tailoring school and upon graduation purchased the supplies needed to open her own shop, along with two months rent. This was just 3 months ago, and she is already successful, with her popularity rising in town. Wamua's skills are so extraordinary, and her business sense quite keen, we are hiring her to sew some of the new 500+ school uniforms we need annually for the kids. Wamua is the now the breadwinner for her household, providing for her grandmother, 8 siblings and cousins.
Please help us continue to empower young orphaned women!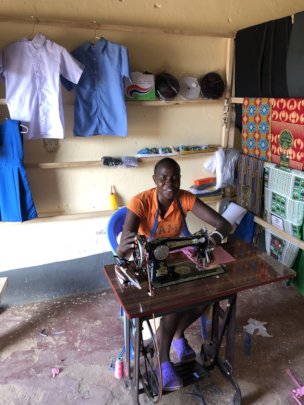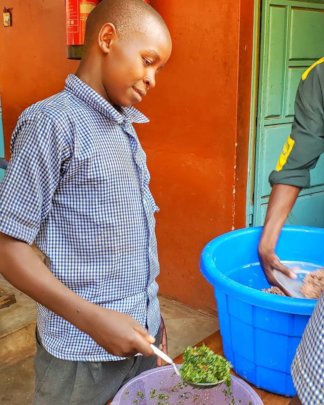 We continue to ask for your support to fight against malnutrition and starvation in Kenya.This is a time of severe and urgent need, with drought throughout Kenya having a terrible effect on crops - causing many families to miss meals or greatly reduce normal portions to try and get by.

Virtually all of the guardian families served by MCC have asked about the possibility of any relief food at their most recent visits. Some of the younger kids are too weak due to lack of food to make the long walk to schools or are too weak and fatigued to be alert and do well in their studies. Elderly and the children face the greatest risk at this time. Makindu Children's Centre provides staples such as cooking oil, beans, and maize.

Your help and support for Makindu's Global Giving Project to feed orphaned children is more important than ever. Your support has enable us to provide them with the new water pump and expanded solar power, so now the Centre will be able to expand the garden plots available to guardians where they can plant and grow fresh vegetables to augment the staples from the food baskets. We will continue our efforts to prevent future malnutrition, but must emphasize, that at this time the need is very immediate and life threatening to the house holds we serve. To provide a month's supply for our 300+ households, we must raise $7,000.00 very soon. Please consider even a small donation today, which will help this effort.

Thank you for supporting Makindu Children's Program.
Links: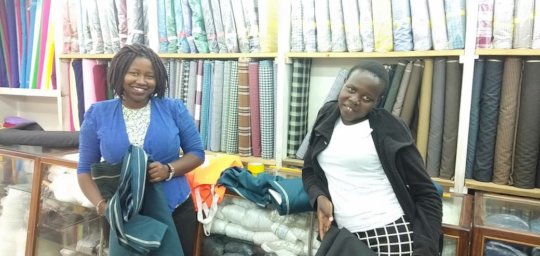 We want to celebrate this amazing milestone with all of Wayua's supporters! On Tuesday she opened her tailoring and dressmaking shop, on a popular street with busy pedestrian traffic. She has turned her dream into a reality with crucial assistance at the beginning of the process.
Finding the right location was key to the future success of her business. Makindu Children's Program staff were able to assist Wayua in finding her location and also procuring the equipment and materials she needed to open up her shop.
Thank you to all who have supported Wayua and enabled her to have the tools and confidence in herself to launch her business. This means so much for Wayua's future and her ability to continue to care for and support her elderly grandmother and 3 cousins. We look forward to seeing her business thrive.
Congratulations Wayua!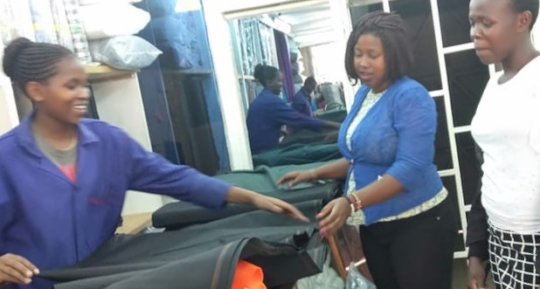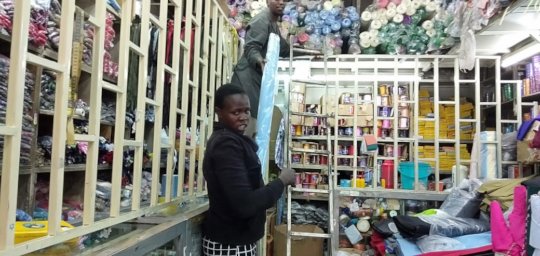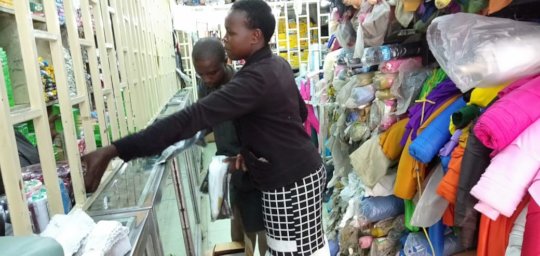 WARNING: Javascript is currently disabled or is not available in your browser. GlobalGiving makes extensive use of Javascript and will not function properly with Javascript disabled.
Please enable Javascript
and refresh this page.