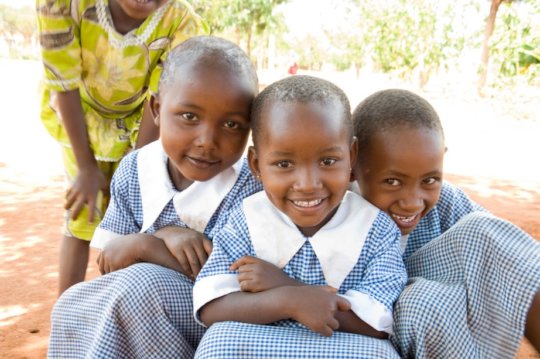 Keeping girls in school is crucial for long term change in Kenya and specifically the Makindu area where we serve. Since the COVID-19 lockdown, schools haven't been in session. Because girls carry a lot of the responsibilities in their homes, it will be easier for them to stay home even after schools open up again. If the girls don't have proper supplies to attend school and the right psychosocial assistance, they may not ever go back. Additionally, the lockdown has caused many kids around the world and especially in Kenya to be in close corners with abusers. Although the laws against child abuse are becoming more strict in Kenya, during the high stress uncertain time of COVID-19, we can't help but imagine that there have been some very hard times for the children regarding a safe place to be. Any donation you make can help us help these girls. We want to keep them in school so they can break the cycle of poverty they have been born into. It is our mission to be able to serve as many children as we can and we can't do it without you. Thank you.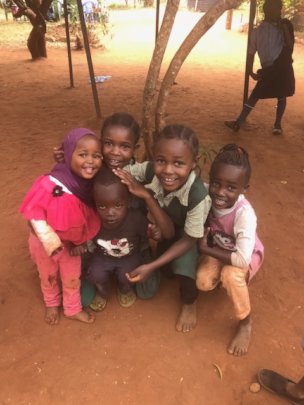 Thanks to preparation for COVID-19 we were able to deliver a 2 month supply of food to all households. The end of the two month's is nearing and we will need to deliver another month of groceries. Our goal is to get supplemental food and produce high in protein for those who are infected by HIV and continue delivering directly to the households to minimize the spread of COVID-19.
We have had to close the centre because of the current government guidelines. The measures taken for social distancing make it difficult for us to ensure everyone is happy and healthy. The most we can do right now is make sure everyone has quality nutrition.
This is an extremely vulnerable population. It is now costing over $16,000 a month to make sure every household has enough groceries. On a regular basis we would spend less than $800 a month to provide groceries for the center. The hospitals in Kenya are not fit for outbreaks whatsoever. We need as much support as possible to continue feeding the Makindu Children's Program community. We want to continue delivering food to keep the rate of COVID-19 infections low and the health and happiness of the community in good standing.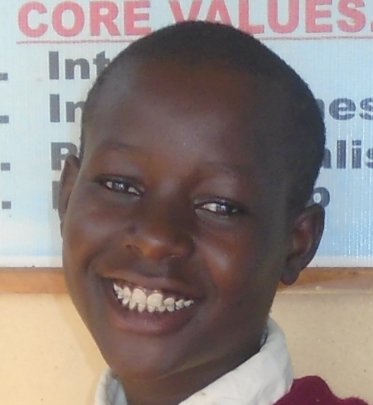 The Corona virus has arrived in Kenya. International borders are now closed. Schools too are now closed. Gatherings of 50+ are prohibited. Therefore Makindu Children's Center is now closed. Still, the CHILDREN MUST EAT. This girl needs to eat. Her viral load is elevating. Proper nutrition and strict medication regimen must be followed for her to survive. Makindu promises to deliver to her the support she needs.

The disruption in food and service delivery to our 110 HIV infected children and guardians is a huge threat to their health and livelihood. Instead of the option of coming to the Children's Center for a hot nutritious meal, they must fend for themselves. If the guardians are infected, they often do not have the strength, let alone the money or transportation, to go to market and/or cook the food. Makindu Children's Program will instead deliver bulk food of maize, beans, rice, cooking oil, salt, and protein rich cowpeas to last each household 4 weeks. This will also help ensure that these people will be able to remain socially distant from others in the community, to help flatten the curve of COVID 19 infection rate.
Access to hygiene and social services at the Children's Center will remain accessable by appointment. The social workers and community health volunteers will be visiting the HIV infected households on a regular basis through this shutdown to ensure they remain adequately provisioned and that medication supplies are replenished.

Providing proper nutrition and care is critical for this extremely vulnerable population. Because of the shutdown, what was once our $750 monthly grocery bill for center feedings has skyrocketed to $16,500 monthly for household groceries. Thanks to you, Makindu has the funds to weather this expense for the short term. Please consider continuing your support, for we may be in this for a longer term than expected.
Help us save the children!
$50 WILL BUY A MONTH OF GROCERIES
WARNING: Javascript is currently disabled or is not available in your browser. GlobalGiving makes extensive use of Javascript and will not function properly with Javascript disabled.
Please enable Javascript
and refresh this page.