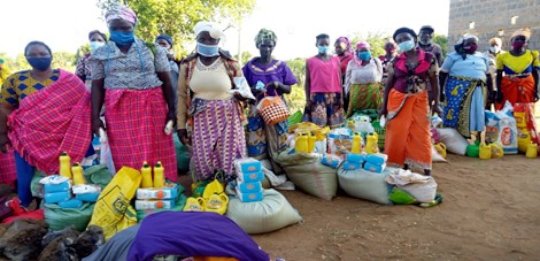 We can't thank our donors and supporters enough for the help on this project! All of the children and guardians received relief food support in the past quarter, feeding 320 households!
The nutritious food of maize, beans, rice and cooking oil that is provided in the food baskets help maintain balanced diets, which in turn helps maintain mental and physical health. Additionally, eggplant, kale, peppers, avocado, and tomatoes are planted in the Center's farm giving fresh produce options for the children and guardians. A few fruit trees have also been planted adding more variety and fresh produce for the kids. Seeds are one of the highest priorities for the Center, and the farmers and guardians are hopeful for a successful planting season this October and bountiful harvest in a few months.
The monthly food relief has been especially beneficial to this family. The elderly grandmother cares for 9 children in her 3 room home, 4 of the children live with HIV. She tries to eke out a living selling vegetables at the market, but it is never enough to feed all the children. Without the help of Makindu Children's Program and food supplied by Makindu Children's Center, these 9 children and their grandmother would be hungry, sick and malnourished. The ones with HIV might not even be alive.
Your donations are saving lives. Please continue to help us help these kids. Just 50 cents a day feeds a child!
Asante sana!
Thank you!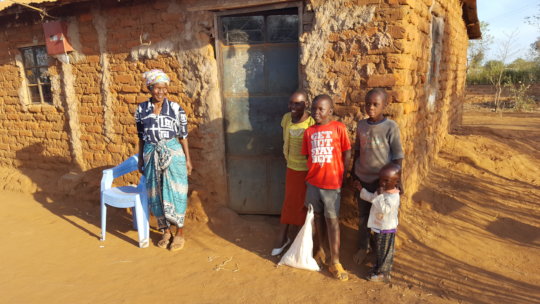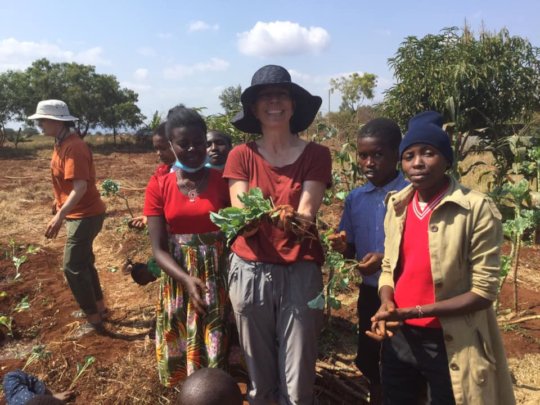 While navigating the challenges of these uncertain times, finding the opportunities for a healthy and sustainable diet has been a struggle for many of the families in Makindu. However, with the support of the Center and donors, all the children and guardians received relief food within the quarter!
The emergency relief food basket distribution is still in progress in Makindu, but is now being targeted towards the most vulnerable and impoverished households in the program. Being able to help all of these household with these baskets year-round is practically impossible, so the Center's farm has become an instrumental part in the ability to nourish the children and guardians with healthy food. Volunteers and members of the community have helped in planting options such as avocados, kale, pawpaw, etc.
With these efforts, we have been able to provide meals for 140 children at the Center daily! These meals are not only great for nutritional purposes, but also allow for a time to check in with each of the children on their well-being. This project has shown an immensely enhanced health status in each and every one of the children!
Asante sana!
Thank you!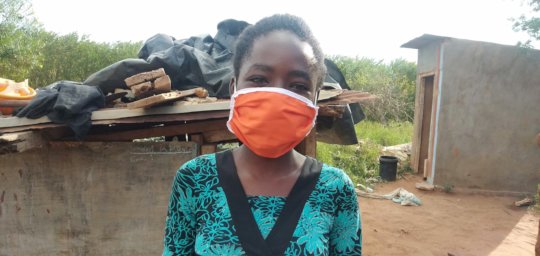 The kids at Makindu Children's Center continue to need your help, especially those living with HIV!
The 46 infected children under the care of Makindu Children's Center receive monthly checkups and anti-retroviral medications. All have adhered well to their medication regimen. However, during this COVID pandemic, these kids remain at extreme risk due to their compromised immune systems. Proper nutrition, sanitation counseling, handwashing stations and masks have been provided to each child and guardian. This comprehensive effort has been instrumental in keeping the kids healthy, and we are proud and relieved to report that no child has become infected with COVID to date.
Those that live walking distance to the Children's Center visit daily for a hot nutritious breakfast, and/or hot lunch. For those that live far away from the Center, emergency bulk food of maize, rice, beans, and cooking oil has been delivered to the households monthly. This daily intake of proper nutrition is key to maintaining a healthy immune system. To further supplement the daily nutrition, the Children's Center farmer delivers fresh produce to the families with HIV. We are lucky the borehole that was drilled in 2014 continues to provide irrigation for the crops, a blessing in the drought stricken region of Makindu.
We appreciate your continued support in helping these children get the care that they so desperately need! The services that the Center is able to provide to these children helps change their lives for the better and allows them to thrive in a happy, healthy life!
Asante sana!
Thank you!
WARNING: Javascript is currently disabled or is not available in your browser. GlobalGiving makes extensive use of Javascript and will not function properly with Javascript disabled.
Please enable Javascript
and refresh this page.