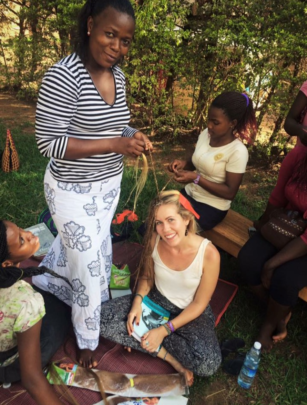 With the additional space at our new compound HOCW is very excited to be starting it's own hairdressing salon. Opening up our own salon seemed like a natural extension of our hairdressing program. Once students graduate from the hairdressing program they will have the opportunity to work in our own salon.
Over the past few months HOCW was able to buy new equipment for the salon and builders have prepared the room by setting up mirrors and shelves. We are now in the final stages, getting ready to officially open up to clients. Students studying hairdressing are also very excited about the new equipment in the hair salon as it provides them with a new and exciting hands-on learning opportunity. It is amazing to see how much this program has developed over the past year, from teaching techniques under a tree on our neighbour's yard to opening up our own salon! Without the funds raised from this project we never would have had the space and resources to undertake this exciting new project. Thank you for all your support!
The women's collective Mushroom Growing project is also continuing to expand. Over a three day period our women worked hard creating new mushroom gardens. This involves cooking cotton and mixing it with rice husks over a fire before the seeds are placed in the garden and the gardens hung in the mushroom shelter to be cared for. The collective now has 1000 gardens! This means that they should have a much larger yield allowing the collective members to sell mushroom yeilds more often. Students from the International school Uganda (ISU) have invited HOCW staff to bring mushrooms and crafts from the women's collective to their school to sell on April 22. ISU will be holding a talent show that day.
Construction is ongoing, as Director Bolingo has applied for the proper permits to bring a water connection to the mushroom site. Staff from the water headquarters came to survey our site and promised that in 2-3 weeks we should have water connected to the mushroom growing site. This will make watering and caring for the mushroom gardens much easier for the women in the collective.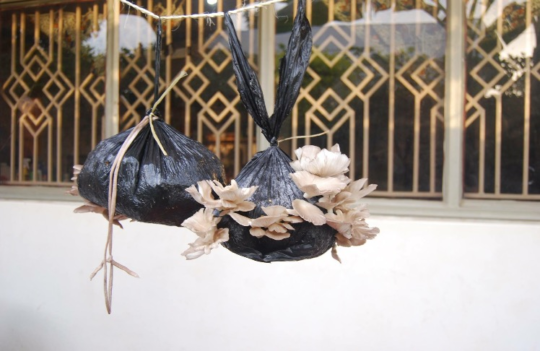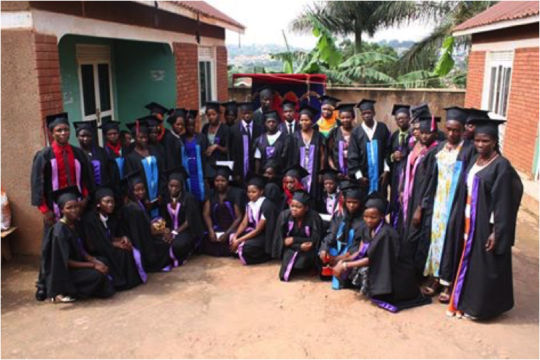 HOCW Turned 5 Years Old!
On November 13th we celebrated our 5th anniversary with a large event open to all community members. This was a great opportunity for us to reflect on how far HOCW was come as an organization and all the volunteers, supporters, and donors who have helped us along the way. As part of our anniversary celebration we recognized the achievements of 75 graduates from HOCW programs including English, Tailoring, Business and Comuputer classes.
As refugees, many of our students have faced huge obstacles to formal education and training. Being able to put on their cap and gown and graduate in front of their families and communities was a great cause for celebration. After graduating from our programs, our clients have reached fluency in English, learned useful skills and trades and are equipped to become part of Uganda's workforce.
The Children's Holiday Program
Our Children's Program continues to grow with over 160 children from the community attending the program. Staff members Jacqueline and Brendah have been very active in facilitating an exciting and educational program to keep children active and engaged over the holiday period. The Holiday Program runs from November until February 2016 when school resumes in Uganda.
As we expand into 2016 HOCW plans to open a drop in childcare center. Since many of our students are mothers without access to childcare, it is common that they bring their young children with them to classes. This creates an adorable (but distracting) learning environment. By providing childcare services at our new compound we hope that our students will be able to focus on their studies.
Classroom Makeover
We are also looking forward to the installation of concrete floors in our newly built classroom. This month we will begin cementing the floor which will give the classrooms a much needed makeover! We hope to bring in some new benches and desks for students since many of our old ones are becoming cracked and crooked.
As always, we thank you for your continued support for the work we are doing on behalf of the refugees and members of the Ndejje community. We are excited to see what 2016 has in store for us!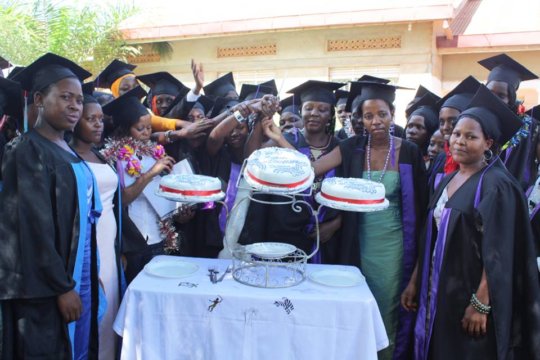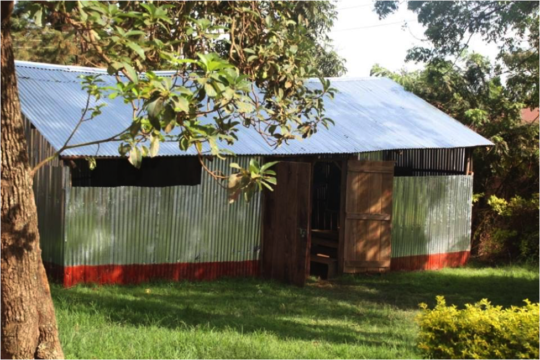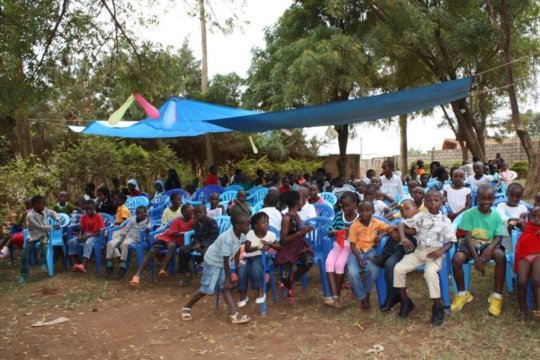 Settling into our new space:
HOCW has been operating out of its expanded space for 6 months now, and what a difference it has made! We used to borrow space from our neighbors to run our holiday Children's Program however with our new compound we now have plenty of space for outdoor games as well as indoor rooms for movie nights and educational activities such as English lessons and story time. More space has also meant that we are able to accept more children into the program. The children's program continues to be a successful part of HOCW, with over 120 children attending the program this fall.
On August 27th we hosted a party for the participants of the Children's Program to celebrate the beginning of a new school term. HOCW hosted over 250 children at the party! Having additional space meant that we were able to separate the children into two different age groups and run age appropriate activities for each group. Those children who excelled in the previous school term, placing 1st to 5th in their class were awarded with small gifts. This was a great opportunity for us to celebrate the academic achievements of the students in our community, as well as to motivate others to excel.
The Women's Collective is also profiting from our expanded space, which has rooms that can be used for meetings of the Collective as well as a private room for making and displaying crafts. In response to the success of the Collective's Mushroom Growing Project, HOCW is continuing to expand. In September, we began construction of a shelter that will be used to grow mushrooms. Currently, there are 35 women involved in the Mushroom Project, most of whom are growing mushrooms in their home or sharing space with other members. The women then sell their mushrooms within the community. Building a shelter is a necessary part of expanding the project because once it is built the women will have more space to grow mushrooms and they will be able to increase their yields, with the aim to sell in large quantities to restaurants and hotels.The best part constructing this shelter is that we have been able to hire local refugee youth to do much of the construction.
We are so excited to see the ways in which HOCW grows thanks to its increased space. This could not have been possible without your generous donations. Thank you for your support!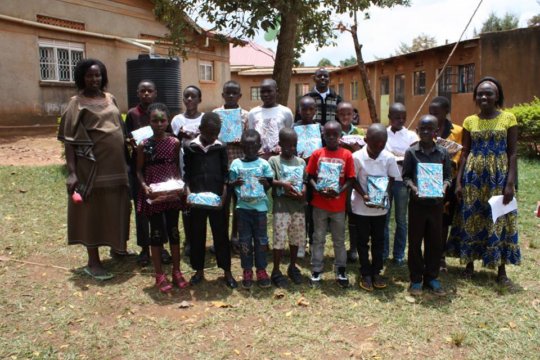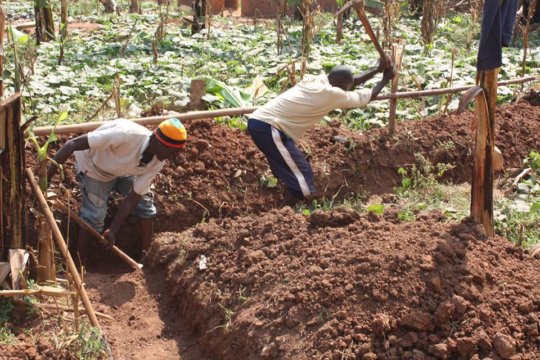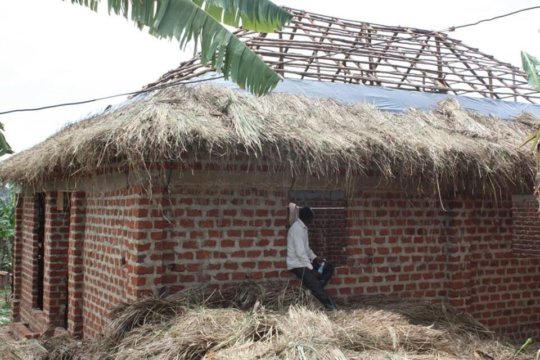 WARNING: Javascript is currently disabled or is not available in your browser. GlobalGiving makes extensive use of Javascript and will not function properly with Javascript disabled.
Please enable Javascript
and refresh this page.