As always, this year has been a busy one at HOCW. On November 26th, we celebrated the graduation of 75 of our students from English, Business, Tailoring, Computer and Hairdressing classes. Everyone enjoyed the colourful graduation ceremony that featured cultural dances, food, drinks and speeches. With funding from the Finish Refugee Council, we are currently embarking on a new income generating activity, building a canteen on the HOCW grounds where we will sell snacks and other products, including those made by the Women's Collective.
This year we welcomed medical students from the Rosalind Franklin University of Medicine and Science in March to do workshops on health topics such has HIV/AIDS. The Rosalind Franklin University of Medicine and Science has also been overseeing our counseling program at HOCW. They are responsible for training and supporting our counselors who provide important mental health services to our clients, many of whom are suffering from Post Traumatic Stress Disorder.
This year we have also launched our very own "Hope Development SACCO". Similar to Credit Unions, Savings and Credit Cooperatives (SACCOs) are member-owned saving and lending societies of at least 30 people who come together to pool their savings and take out loans. Members save their money in the SACCO as they would in a commercial bank, earning interest on deposits. SACCOs also provide loans to members using the pooled savings and charging interest on loans to cover the interest cost on savings and the cost of administration. SACCOs are democratic, community oriented institutions that provide access to financial services for those members of society who are most often excluded from commercial financial institutions due to expensive bank fees, high interest rates, and lack of collateral for loans. We are very excited to see the benefits our community members receive from this improved financial access.
We want to thank all of our friends who donated on November 29th, "Giving Tuesday". We received 14 donations worth well over $2000 on that day alone! It is through your generous donations that all of our programs and services are possible, and that HOCW is able to continue to grow in the services it provides. If you haven't already seen it, check out our good friend and volunteer Stephanie's short video about HOCW at http://vimeo.com/192880051. As we enter the Holiday Season we wish you and your families all of our blessings for a safe and happy New Year. Thank you!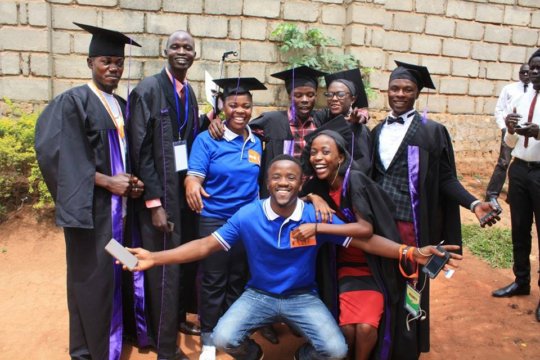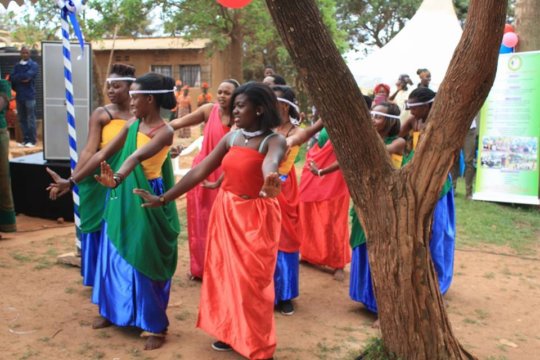 Links: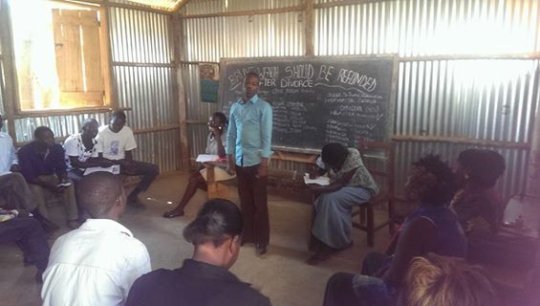 When I first came to HOCW as a volunteer in January of 2015 it consisted of a single compound. The volunteer house sat across from our Director's home. English, Luganda, Swahili, and Business classes were taught behind the volunteer house, under a tin roof cover. Our computer lab also functioned as our reception, storage area, and Director's office. Staff meetings took place at the kitchen table in our Director's house while children played in the small space between the two houses. In order to accommodate hairdressing, craft making and our children's program we had to borrow space on the grass across the road. We rented one, gloomy room to be used for counseling sessions. Needless to say, we were cramped!
Since January I have returned to Uganda and to HOCW twice, and I am currently living here. It is amazing to see the difference that this project has made to our organization and to the community we serve. We now have the space we need to accommodate all of our clients without worrying that we might have to turn someone away due to a lack of resources, or might have to cancel a class due to classroom scheduling issues. At our new compound we have built two new, spacious classrooms. We have a reception area separate from our computer lab. We have 3 bright and comfortable counseling rooms. Our director finally has his own office and we have a boardroom for staff meetings. There is a functional hairdressing salon that is now taking clients as well as being used for training students in hairdressing. We have a library with a study area and we have space for our children to play and for our netball team to practice. All of this has been possible because of donations to this GlobalGiving project.
Through this project we raised just over $15,000, which has been enough for us to expand into this beautiful new home. The name of our new compound is Agape, which means community love. I can't think of a more suitable name for what goes on here at HOCW. We would like to extend a final thank-you on behalf of all of our staff, community members, and clients for your generous donations. We still have many goals for the future, and hope to continue to receive your support. However, we have decided to deactivate this GlobalGiving Project and focus on our ongoing "Educate 120 East African Refugees In Uganda" Project. You can find our updates from the field under this title on GlobalGiving ID 13262. Thank you again for making this such a successful campaign, we are truly grateful.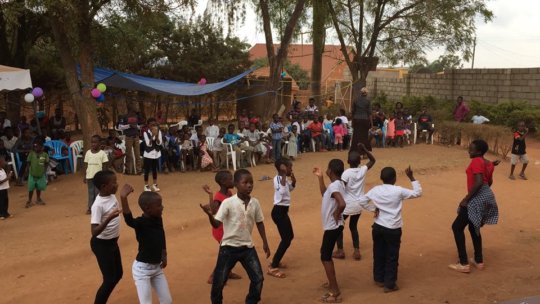 With our new space we now have more than 40 children enrolled in our drop in child care program. This program is something we have hoped to bring to HOCW for a very long time. Having a center where mothers can drop off their children when coming to HOCW means that mothers are free to concentrate on their studies or focus on working with the women's collective. It also means that we have the opportunity to implement early childhood education programs getting our community's children off to a great start! We recently built an extended space which provides the young children with more space to move around and play. Teacher Hindu is hard at work entertaining our youngest community members with books, activities, songs and games. The children are provided with nutritious meals and comfy mats to sleep on.
We recently held another children's party celebrating the end of the Children's Program at HOCW and the return of our older students to school for the upcoming term. Our children's party was held on the 3rd of June where we celebrated with games, activities, food and drinks. With help from our sponsors who provide tuition we were able to send 4 new students to school this term, all of whom are very excited to be attending school. HOCW now has 46 sponsored children and we are so grateful to our sponsors! Our own students in English, computer classes, tailoring, and business classes completed their final exams on the 29th and 30th of June. Those who performed well in their exams will be promoted to the next level within their studies. We look forward to holding another graduation ceremony this fall for all of our HOCW program graduates.
HOCW is constantly expanding and we are working our hardest to keep up with the needs for our ever growing number of clients. We are so grateful to all of our donors for making our programs possible. Thank you!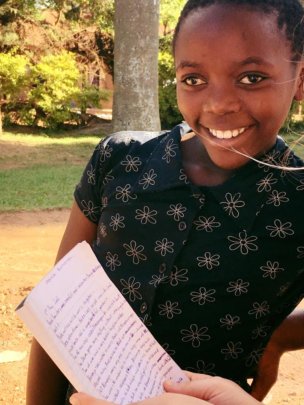 WARNING: Javascript is currently disabled or is not available in your browser. GlobalGiving makes extensive use of Javascript and will not function properly with Javascript disabled.
Please enable Javascript
and refresh this page.