Dear all,
Here comes another report. Women in the rrural Cameroon have continued to struggle for life especially with the insecurity in the English speaking regions of the country. The international community is presently calliing tfor organizations and individuals to support us with humanitatriaon assistance.
This is another peak season and christmass period which we have ordered a consignment in order to share Christmas oil. With the presence of the crises, most familieswill go without palm oil which is one of the most essential ingridient in this part of the country.
We are able to continue with the the available financial resources and with a limited number of beneficiaries.
We are very grateful for the support our donors has given so far and we hope to keep on with the good work.
Pictures of the distribution shall be seen in our next report.
May God bless you all.
Links:
Dear everyone,
Greetings to all of you. Another opportunity has come for us to get updates about this project. To be candid, the school bag project has got another method of management.
Within the last three months, those identified and are receiving education in various quarters have been properly given attention and necessary support they deserve.
The project has not received any donation again but we have cntinued to support the children as much as possible. Moral and local material support has been strongly emphasized.
Up to date, schools have not yest resume and we have continued to to admininster children friendly space education programe to occupy them and give them the needed support.
We are greatful for all your help and also looking forward to your contininues support. We really thank you for all your support while exdpecting your future support.
God blesls you.
Links: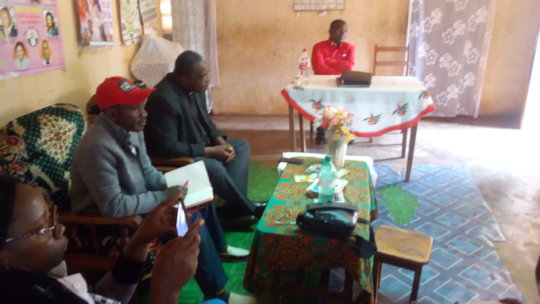 Dear supporters and well wishers,
You are all well come to another edition of the the report regarding the progress of the Provide Clean water. All is in good footing because alot has been done withine the last three months. The Water table became very high and this project experienced some difficulties in regards to serious and frequent leakages and land slides.
There was a land slide on the catchmente which diverted the water from one of the catchments. We have made necessasy planning to work on the catchement this week end. We could not work in the previouse months because of too much rain falll and now that rain is giving way, we have got several planning meetings which has brought about a very tentative plan of work between now and Martch 2020.
we have got serveral meetings with the Management committee and we are very prepared to do all the necessary and needed works that could be done during the dry season.
However, we did some extension works to some quarters and also provided some private taps connected to thos who were able to meet all the requirements for provate connections.
Here attached are pictures of the management committee. We are succeeding becuase of the strong management committee.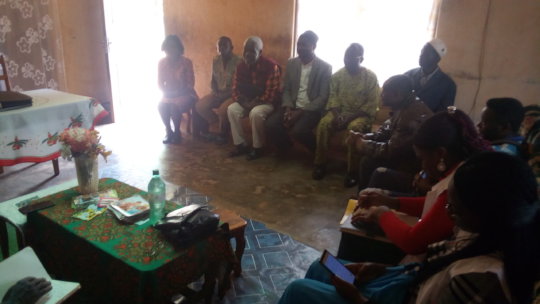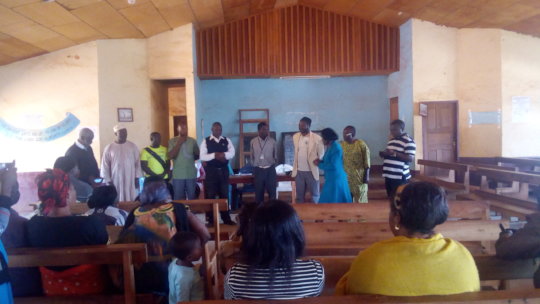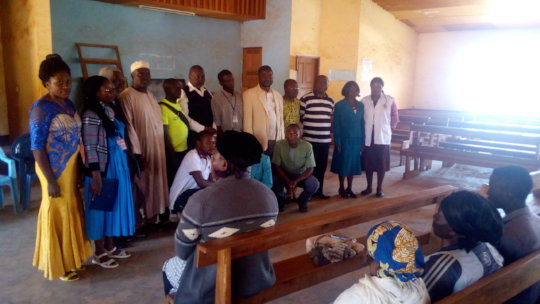 Links:
WARNING: Javascript is currently disabled or is not available in your browser. GlobalGiving makes extensive use of Javascript and will not function properly with Javascript disabled.
Please enable Javascript
and refresh this page.