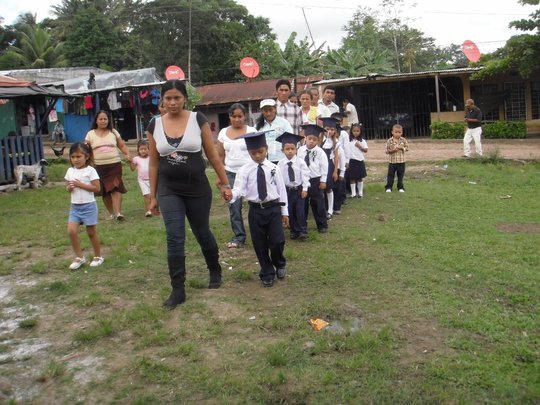 Throughout 2011 Self-Help has provided QPM porridge to 600 children in Nicaragua in an effort to allievate malnutirtion. Each week the corn porridge was delivered to 13 daycare centers where children 6 months to 5 years attended preschool. This setting allowed us to easily feed the children each week.
Unfortunately we have been notified by the Nicaraguan government that the structure for the daycare centers has been changed and limited to 3 to 5 year old children. The Ministry of Education will provide beans and rice daily. Because of the restructuring Self-Help no longer has a role to play in feeding the children. While we are saddened by this turn of events, we are pleased with all of the financial support we have received that allowed us to provide nutritious meals to the children.
Thank you again to everyone who donated to this project. We would like to direct your attention to one of our other programs, #4027 (Add Vitamins to Kids' Meals in Ghana and Nicaragua) supplies vitamins to young children. This program will soon be renamed to "Add Vitamins to Kids' Meals in Ghana" due to Nicaraguan governments changes. The following picture is of healthy children graduating from preschool and are on their way to further their education in Kindergarden.
Confession of a Husband
"I am an indirect beneficiary of your program," confessed Antwi, husband of Akosua. "And I will be forever grateful!" This was the happy confession Self Help staff heard from Antwi when visiting Worapong, Ghana last December.
Antwi's wife, Akosua, is on her third micro-credit loan from Self Help. She sells kose, a popular kind of doughnut prepared from cowpea and usually eaten in the morning with porridge. Akosua reports the loans have helped her start-up and expand her cocoa farm and pay for improvements to her food vending business. "The loans have indirectly helped my entire family," says Akosua.
Akosua invested some of her micro-credit loan profits in her husband's firewood business. According to Antwi, the couple is anticipating a profit this year. The funds helped buy a chainsaw which, in turn, allows Antwi to cut more wood, enabling him to produce and sell more lumber. "We will be able to build a new house for our family this year," says Antwi.
Antwi is so appreciative of Self Help's micro-credit loan program that he has occasionally made the 20 mile trek to Kumasi to make the loan payment for his wife.
Worapong is a small farming community located outside of Kumasi. Except for the elementary and Jr. High schools, the village is very primitive with no electricity or running water.
Being able to produce and sell firewood and kose in the village benefits the entire community.
Attachments: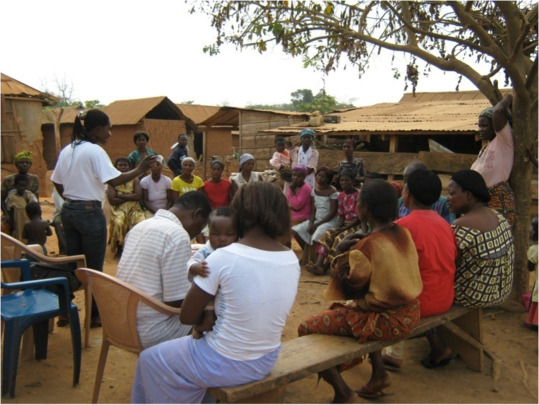 Planning and Research Underway.
Excitement is building as Self Help International staff in both, Iowa and Ghana, West Africa hammer out details for the new training center. "There are many fine points that take time and consideration", says Merry Fredrick, Self Help Director. Finalizing legal paperwork, researching appropriate training materials, fine tuning our operational budget are just a few of the tasks currently underway.
In addition, many of the farmers who will be trained at the center have low reading skills or are illiterate. Consideration must be given to the most effective training materials for this population. The staff is looking into more visual aids and hands-on learning equipment.
"Some of the expenses we are looking at right now involve instructional materials including easels, erase boards, flip charts, etc., " says Fredrick. Other items on our wish list include:
• Office Partitions
• Poster Board Stands
• Chalkboard
• Chalk
• Dry Erase Markers
According to Fredrick, when this facility is built, young adults will finally have an opportunity to become skilled at raising animals, bee keeping and mushroom production - reducing the migration young adults to the cities. More importantly, it will train young people in practical skills enabling them to support their families and contribute to the community.
Attachments:
WARNING: Javascript is currently disabled or is not available in your browser. GlobalGiving makes extensive use of Javascript and will not function properly with Javascript disabled.
Please enable Javascript
and refresh this page.