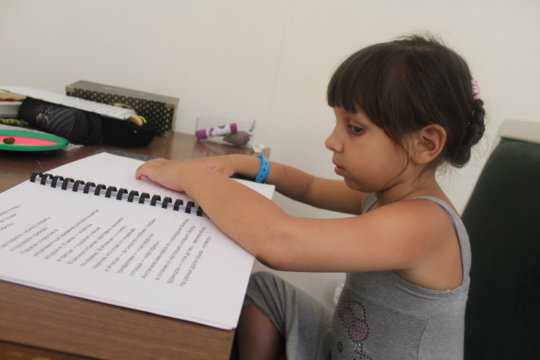 Dear friends!

Thanks to everyone for the support of the project Create Braille Books
for 1000 Blind Children!
Our children need very much your help and attention to our project. During the reporting period we created 4 new Braille books in Ukrainian language, 2 in English language. These books were received by 50 children from Kharkiv, Dnipropetrovsk, Lutsk, Slavic, Kyiv – Ukraine
In July our resource center "World at Your Fingertips" together with Polish partners held a seminar for mothers and visually impaired children from all over Ukraine. Within 5 days, 30 mothers with children studied methods of work with books and embossed patterns, learned to produce tactile aids. Together with their mothers Center specialists have designed and manufactured a tactile book "Matryoshka" for the development of motor skills of children's hands. At the end of the workshop, each family was presented with a set of books and tactile aids.
We are impressed by the successes of our blind readers. Their number is constantly growing.
In August, the project work has been aimed at preparing literature for students. It is the second year as we support the three blind children who are studying at secondary schools attending inclusive program. For them, we adapt the necessary literature in Braille. We printed didactic manual in Braille for the mathematics lessons in primary school. Now blind children will be easier to remember the multiplication table.
Currently we are preparing for the opening of the first in Ukraine "Bookshelves for all" in the children's library and a bookstore.
Dear donors, we hope to impress you with our progress more and more! Please follow our updates and project reports and support us again! Our Blind children need the books! They want to read!
Best regards,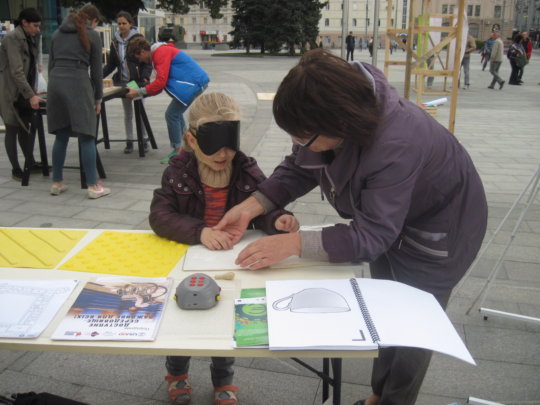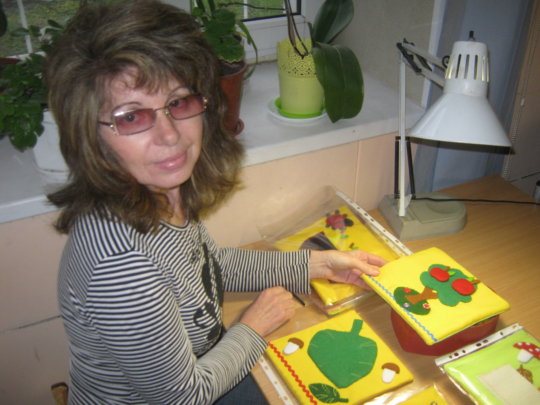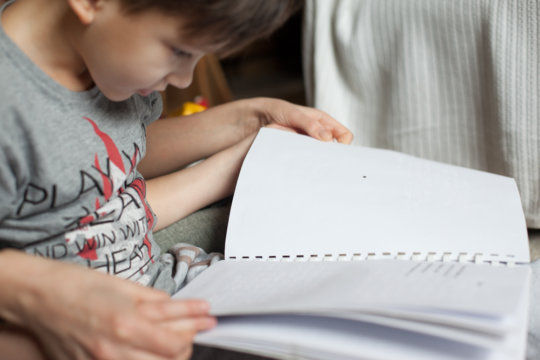 Attachments: