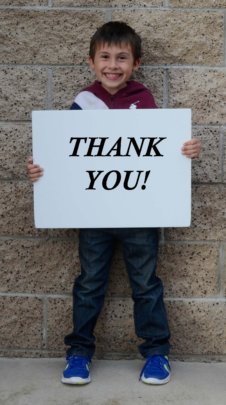 The Club starts helping kids on the path to success from the earliest ages. As young as six weeks, in fact! The Club has two licensed preschools: the Robert Mayer Child Development Preschool at Golden West College in Huntington Beach and the Learning Center Child Development Preschool in Fountain Valley. Each of our preschools works with infants as young as six weeks old, toddlers, preschoolers, and transitional kindergarteners.
A mom whose child was in our preschool for two years wrote the Club a letter about her experience. Her family benefited from the scholarship program that your support helped provide, so her thanks are not just for the Learning Center, but for you, too.
"I want to thank you for the love and care you have given Romeo while at the Learning Center. His excitement and love for the program shows on his face when I pick him up at the end of the day. With your care, he has grown into a wonderful young man and he is ready to move on to Kindergarten.
He has made such wonderful friends and has developed meaningful relationships with the teachers and assistants at the Learning Center. I am so blessed by the generous donations that allowed Romeo to attend such a wonderful program. My son will benefit from his experiences at the Learning Center for a lifetime. It would not have been possible without your help.
I want to express my heartfelt thanks to all the teachers for their time and caring attention they have given to Romeo. He has made leaps and bounds and is definitely not the shy little guy l left in your care and attention at only 3 years old. Again, many thanks to you and the program!"
Without your support of the scholarship program, kids like Romeo wouldn't have the opportunity to learn and grow every day in a nationally accredited preschool. He's prepared for success thanks to you!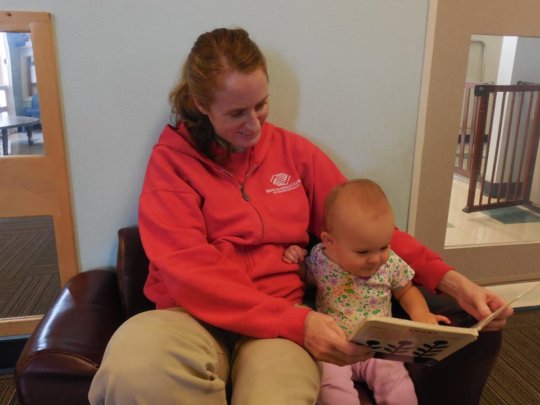 Did you know that Boys & Girls Clubs of Huntington Valley helps kids of all ages? Most people know that the Club makes a difference for school age kids, but Boys & Girls Clubs of Huntington Valley is a little different than most Boys & Girls Clubs in that we operate two licensed preschools for babies as little as six weeks old through preschoolers. Your support makes a difference to families with kids of all ages, from infants through teens.
Take a look at what one of our preschool moms had to say this week:
"My daughter has been enrolled at the center now since August and although it has been a little under 2 months I wanted to take a few minutes to let you know how much I appreciate the wonderful women who take care of my Khloe on a daily and hourly basis while she is there. As a parent with no alternative but to work, the anxiety and fear of having to let someone other than yourself or trusted family or friend care for your child is no easy task and neither is it to pick a day care center. I know I am not the only parent who goes through this and there are plenty of alternative facilities available and reviewed, trust me I checked them, my husband checked them and my inlaws checked them. When I settled on your facility I was still unsure of how my daughter or I were going to make it through this. I will never get over worrying about her, wondering about what she is doing, missing her or what I am missing out on but I do know that because of the wonderful staff, I can feel more easy while I am working knowing these women are providing geniune love, care and attention for not only my child but all the children. From drop off to pick up my daughter is as happy to see each of the teachers in her classroom as I am to see them. Their knowledge and experience in child development has not only taught me a first time mom quite a few things but I know it's helped my daughter reach a few milestones in the short time she has been here. As it is in any field of work, anyone can be hired to do a job and do it well, but it's when they go beyond as these women do that you appreciate them that much more. I look forward to my daughter's continued enrollment here with this wonderful staff. PS, your front office staff is awesome too. They are friendly, attentive and genuine."

Your support makes it possible for the Boys & Girls Club to give kids amazing care and give moms and dads peace of mind, all while keeping fees affordable for all families through our sliding scale scholarship program. Thank you for your support!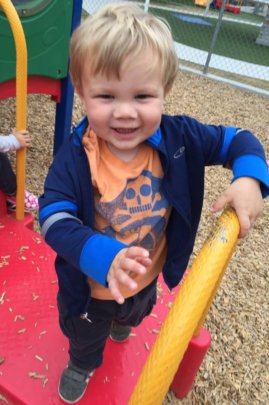 With your help, Boys & Girls Clubs of Huntington Valley made history this spring by opening California's first Boys & Girls Club on a college campus! After more than 10 long years of planning and fundraising, and 18 months of construction, our new Boys & Girls Club at Golden West College finally has its doors open, welcoming kids from north Huntington Beach and the surrounding communities. We couldn't have done it without your support. THANK YOU!

At the new Kingston Technology Family Campus, the Club now offers a continuum of care that spans programming for children as young as six weeks old at our Robert Mayer Child Development Preschool to high school students at our new Harry & Jaynne Boand Gymnasium and Pacific Life Foundation Branch School Age Center. Generations of kids will get to grow up on a college campus. This unique location will inspire kids to go on to college after high school and will also help moms and dads go back to school, with care for their kids right on campus.

200 of our community's leaders gathered to celebrate the grand opening of the new site. Boys & Girls Club mom and State Senator Janet Nguyen gave remarks to the crowd and said, "Every dollar and penny you have given to help with the Boys & Girls Club, and all of the staff and volunteers, you're helping children now know that college is not out of reach for them and that life can be better and that the American Dream is possible."

From all of us at the Boys & Girls Club, including the generations of kids and their families who will benefit from the new Club for years to come, thank you for every dollar and penny donated. And thank you for every minute you've spent volunteering or spreading the word about the Club to your friends. You are making a big difference to the kids in our community who need it the most!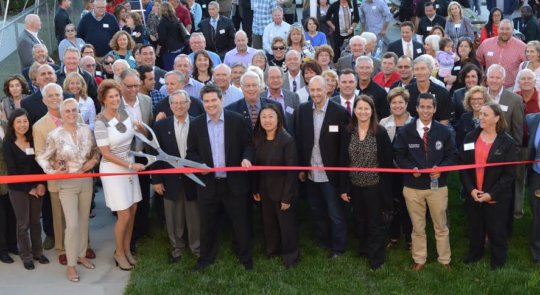 WARNING: Javascript is currently disabled or is not available in your browser. GlobalGiving makes extensive use of Javascript and will not function properly with Javascript disabled.
Please enable Javascript
and refresh this page.