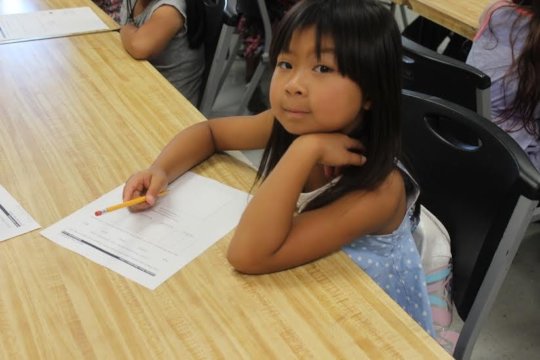 This year, the Club will give more than $800,000 in scholarships to kids in need to make sure that no child is ever turned away for inability to pay. Your contribution to the Club's scholarship fund is an important part of making that happen!
One of our young Club members named Irene recently wrote a letter to the Club staff about what it means to her to be part of the Boys & Girls Club. I'd like to share it with you because you are a big part of what makes the Club such a positive place for kids like Irene.

She says, "The Boys & Girls Club is a place where you find what you might not find anywhere else, like happiness, fairness, and even being creative. From the very first day I came, I could feel JOY in my heart. The Boys & Girls Club makes me feel safe, but gives me the freedom and space that I need. Every Friday, they have an assembly where they announce kids who are caught doing something good that week. It makes you feel really happy about yourself."

Thanks for helping Irene and kids like her feel joyful, safe, and happy about themselves. I honestly can't think of a better way to invest your money than in giving a child in need those gifts and we are so grateful to you for choosing the Boys & Girls Club and making a difference to the kids in the Club's scholarship program.
If you'd like to help another child like Irene, please consider making another gift or sharing this project with your friends on social media. The more that's invested in the scholarship program, the more joyful, happy, and safe kids there will be at the Boys & Girls Club!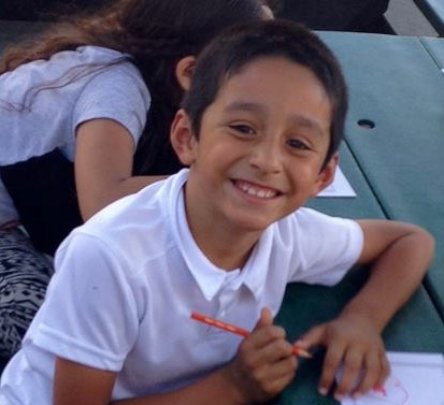 One of our staff members named Rebecca told me recently about one of her favorite moments at the Boys & Girls Club, and I'd like to share her story with you. Rebecca helps run the art room at one of the Club's school age branches. Here's what she has to say about helping a child named Max:

"The most important thing in a kid's life is to be acknowledged and heard. My main goal is to inspire and motivate kids to become expressive and creative whenever possible! So, it always tugs at my heartstrings to have kids ask me how to draw a certain way or how to get better. Max was already a pretty creative kid, but had asked me if there was 'a way to get even better.'
I told him I had three important mottos for him:
1. Practice makes perfect.
2. Believe in yourself that you can do anything you put your mind to.
3. If you don't believe in yourself, then believe in me to believe in you that you can do anything.
That last one got a chuckle out of him and to this day he still pops in to see me to show off his latest work. This is why I work here. When I was small, about 9 or 10, I went to the Boys & Girls Club and those staff were the only ones to acknowledge and inspire me to continue doing something I loved doing. And that's all I want to be to others since every kid deserves to be acknowledged, heard, and appreciated."
Club staff members like Rebecca do believe in the kids, every step of the way. Thanks to your gift to sponsor a child, kids know that they've got Boys & Girls Club staff believing in them and supporting all their hopes and dreams. It goes a long way toward helping kids believe in themselves. Thank you for giving kids the support they need to believe in themselves and make their big dreams of a great future come true!
Most people might think that everyone has a home computer with internet access these days. But, that simply isn't the case, especially for low-income families like the ones the Club serves. According to Pew Research, among all households, more than 25% do not have home computer internet access. Among low-income families, the number who have no home computer internet access jumps to 47%. Nearly half of low-income households like those the Club serves can't provide their kids with the educational opportunities that come with having access to the internet and computer technology.

With your help, the Club has 105 computers available for kids to help bridge that gap and make sure that kids from low-income backgrounds are not falling behind their more affluent peers when it comes to technology access and education. Each of our Clubs has a technology lab with 20 or more computers that kids can use to complete their homework. Our teen centers, kindergarten classrooms and even our preschool classrooms are also equipped with computers to help kids learn the latest technology.

This year, we are taking our digital arts programming to the next level and introducing kids to the Adobe Creative Cloud family of programs. Kids had lessons in how to use real world programs like PhotoShop, Illustrator, and more. Kids loved getting to use the same programs as the professionals to bring their creativity and imagination to life on their computer screens.

Thanks to their time at the Club sponsored by generous donors like you, kids can type papers and do internet research to keep up with their homework. They can extend their learning using programs like Khan Academy and Gigi math. They can play fun computer games, learn coding, and lots more. One teen member at our Oak View Branch says, "Without the computers at the Club, I wouldn't be able to be in AP classes at my high school, because I don't have a computer or internet at home and I need it in order to do my homework for my advanced placement classes."



WARNING: Javascript is currently disabled or is not available in your browser. GlobalGiving makes extensive use of Javascript and will not function properly with Javascript disabled.
Please enable Javascript
and refresh this page.