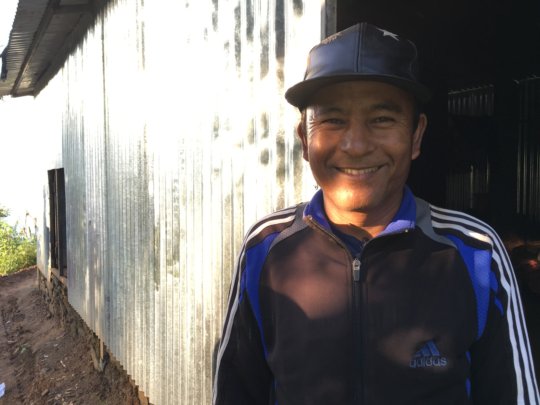 "Now I can keep my all grain and harvest in the house, and all the family members are together!" This is the report from a farmer in Nuwakot district, where 88% of the homes were destroyed in Nepal's 2015 earthquakes.
Hope for Nepal used a grant from GlobalGiving to rebuild homes destroyed in the quake. After delays from last year's fuel situation and a shortage of materials, villagers began to see frames go up last March. The project is finally complete, and 120 people were directly impacted, with 20 homes rebuilt. Sixteen are located in Nuwakot district, two in Dhading, and two in Gorkha. Some damaged homes were also repaired.
The village of "35 kilos" was chosen for most of the homes, because of the destruction there and the lack of help from outside. Beneficiaries contributed their own resources to make their houses more beautiful and strong. This project will now be closed because construction of the 20 homes is complete.
This is what the homeowners say:
"We are recovering now from the greatest loss by earthquake that we had – we lost our house and other things but now we have a house to be in!"
"Now I am in my own home, not in the temporary tent. Life is safe and protected."
THANK YOU for your generous support of rebuilding efforts in Nepal!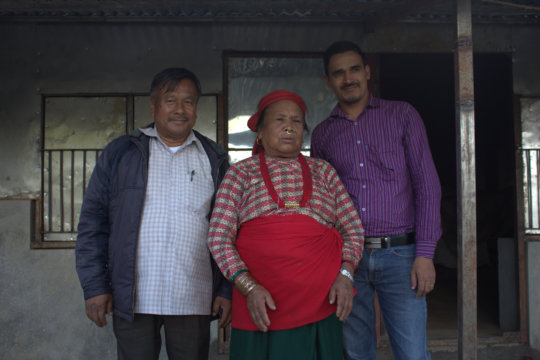 Links:
Thank you for supporting mental health training in Nepal! We are now in our third year, with the workshop, "Understanding People, Mental Health, and Trauma."
We've trained 89 local service providers in Nepal through this program. Since the initial training in 2015, our partners at Hope for Nepal has incorporated what they learned into other projects, including a project to rebuild homes destroyed in the earthquakes. Some participants are working with children, helping them to heal from grief and trauma. Some are now equipping others, so more people in the community can be reached. We will return later this year to follow up with the people trained in 2015-16, and to equip one additional group of service providers in a new area.
As our mental health program expands, we are deactivating this GlobalGiving project. Training continues, and Nepal will be included under our Global Mental Health Training project.
Training local informal service providers builds a safety net where people can find mental health care in the community. Thank you for helping to make this project a success!
Links:
So many doors have opened for us around the world, and you are helping us to go through!

In 2016 we equipped 340 service providers in six nations: Benin,* Cameroon,* Madagascar,* Myanmar, Nepal, and Sri Lanka. For over 60 of these providers, we were with them for follow-up. This is one of our teams' favorite parts, as we hear stories of how the training has helped bring healing to lives and relationships. We heard of a suicide prevented, increased understanding for those suffering mental disorders, and of help reaching children who have experienced trauma.
In three countries, training included the book Baby Finds Grace, a children's story designed to help adults walk children through grief and trauma. Over 40 training participants committed to work with 146 children in their local communities in the weeks following the workshops.
The mental health team heads out next month with the goal of training up to 150 informal care providers over a three-week period. The people we train do amazing things, often under great pressure and with few resources.
When you provide mental health training, you are helping people in many ways. Thank you!
*Training in Africa is in collaboration with Mercy Ships.
Links:
WARNING: Javascript is currently disabled or is not available in your browser. GlobalGiving makes extensive use of Javascript and will not function properly with Javascript disabled.
Please enable Javascript
and refresh this page.