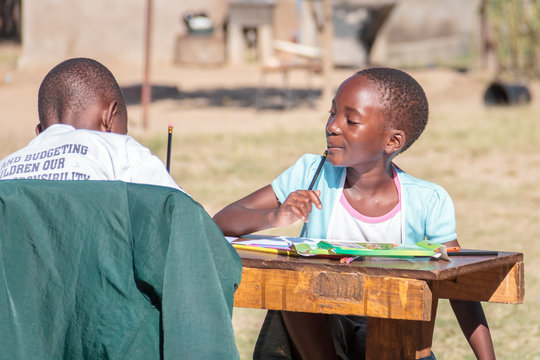 Dear partners and friends,
It's the end of the winter season in Zimbabwe and the most favored time by school kids who are enjoying their school break. We are continuously grateful to you all as we look foward to open the the third school term for 2014 for children who are attending the out of school study group at the center in September. While on holiday, the children continue to come to the center for other pyschosocial support activities such as sports, sexual reproductive health education and support groups. In addition, they continue to access the libary to further their literacy skills.
Due to limited space, we have maintained our enrollment at 100 children for the program. As soon as we finish construction of the classroom block, we will definitely increase the enrollment. We are happy to update you that the children continue to come and attend lessons where we use the composite class methodology to teach the children in different grade levels in one class.
As the number of school drop-outs continues to increase due to poverty and economic hardships, the out of school program remains a very important component of community development. Remember, your contribution is giving hope where there was no hope, chance where there was a lost opportunity.
With that in mind, we kindly request you to continue supporting our Project, "Second Chance Education for Orphans in Mbare" Since the children are orphans and vulnerable, they do not pay school fees to attend, so your contribution sustain their education. We use the funds to buy textbooks, exercise books, furniture, pay facilitator stipends, food and uniforms for the children.
It is people like you who are making a difference in the lives of children who dropped out of school due to various reasons but mainly poverty.
Thank you
Links: